Spring it On
Garfield spring sports preview
 February 27th marked the beginning of the spring sports season, and with five teams running full force on campus, it is Garfield's busiest sports season of the year. Here's a look at the teams.
Track: 
A surge of new people joined track this season. With 200 students on the team this year, it is the most populated sport at Garfield. This is because it is one of the few no cut sports and according to long distance runner Kamil Zeribi, very accessible. "Anyone can do it. You don't need materials… you just show up and run." Zeribi said. Though track season officially started on February 27th, the long distance team has been preparing for months. They have had preseason practices six days a week since January, "It's cold and it sucks, but it's good preparation," Zeribi said. Running long distance takes a lot of time and effort. "Progress isn't linear, it's very much exponential," Zeribi explained. 
This confidence carries over to the short-distance team as well. "I feel like it's gonna be one of my best seasons," said junior Tawaf Aboudou, who runs the 100, 200 and 400. In a more individual sport, "you gotta tell yourself what to do, convince yourself: I'm gonna run faster, or beat my own record. So, it's all on you to do better," Aboudou said. Zeribi says we should look out for rising stars Joe Palen, Benny Roberts and Colten Ladd this year. 
Tennis:
After losing players to graduation and to Covid, "it's been tough keeping the team health alive but we do our best to foster new talent," senior and boys team captain Aidan Taylor, said. Coming off a season with few wins, the team is looking to prepare more prior to matches and to potentially even beat Lakeside, the top competitors in the state."Tennis is definitely a mental game where you have to deal with the pressure and be confident in yourself. The Garfield team tries to have a team environment where we can be supportive of each other, " Taylor said. Some prominent players to look out for are Lakelle Bridges, Sydney Vinnedge and Kai Murphy. "We are trying to play well, hoping to make it to state and keep fighting hard," Taylor added.
Softball: 
For the first time in almost a decade, there will be both a varsity and junior varsity  softball team at Garfield. While this is exciting, it brings unique challenges to the program. "Our coach decided to have two really small teams, but not by necessity. People were cut and we have small teams. Which doesn't make sense," Scarlett Baebler, varsity softball player said. "People are going to be overworked." This will be a problem if a team member gets injured. "It seems [like] everyone gets hurt at some point," Baebler said. With only nine people on the JV team and nine players on the field at a time, it doesn't leave much wiggle room. 
Baebler is looking forward to many things this season, especially playing non-metro teams. The team will be travelling to places like Burlington and Vancouver, Washington to play. But Baebler is most looking forward to the connection she'll have with the team. "You make unique friendships and strong bonds doing school sports." Baebler explains, "community is big from day one… there's no judgement, it's very supportive."
Baebler said historically Roosevelt and Holy Names have been very good. But she is not overly concerned about the team's record, and rather "just excited to see both teams grow." 
Baseball:
Bulldog baseball heads into the spring season in a metro league packed with solid teams. Luckily, the team contains quite a bit of promise itself. "Hitting wise we have a ton of depth. We have a lot of guys putting in a ton of work," varsity captain Ollie Hogan said. On the defensive end several promising young players, including freshman pitcher Eli Hurst and sophomore Prince Davis, will anchor the team for years to come, while senior ace Ben Bennet will look to have another dominant season. Several big names appear on Garfield's schedule including West Seattle and defending state champions Mercer Island. However, Hogan believes that with proper preparation and the right attitude, anything can happen. "I think the sky's the limit. I think with the talent we have we can make it all the way to state. If guys are showing up, playing loose, not letting the moment overtake them like it did last year, just competing and having fun." 
Soccer:
Boy's soccer is back and bigger than ever. "Over 100 people signed up this year which is a record high for Garfield," varsity captain and junior, Cooper Haley said. Players reported a fun but challenging tryout last week due to the high numbers. In a new rule this season seniors who didn't make varsity were not eligible to play on JV and instead cut. While viewed as a head scratching move by the administration, those who did make the team look at the positives. "The coaches they set a really clear standard for what they wanted to see," said varsity player James Carey, "They're looking for players who not only have technical skill and ability on the ball but also a mindset where they have a good attitude, they're tenacious, they want to work hard for the team, and they really want to win." Varsity looks ahead to a season packed with close games. "Last year Lincoln had their way with the league, it's going to be a really big challenge for us." Haley said. However with proper preparation, both Haley and Carey believe the team has what it takes. "I think we have a team with a lot of mental strength and because of that we have the ability to go far," Carey emphasised. The team also possesses a fair bit of talent, and potential young stars. Santiago Celis who moved to Seattle from Colombia last year is looking to build on a productive last season, and sophomores Itamar Iron-Jobes and Yanis Dillo could see breakout years. "They're two smart, hard working players [and] with one year of varsity soccer already under their belt, I'm looking forward to what they can do on the field," Haley said. Like many years, the team's hoping for a deep run at state which certainly seems well within reach.
Leave a Comment
About the Writers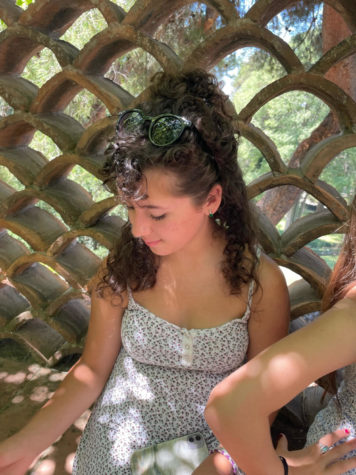 Kennedy Greenfelder
This is Kennedy Greenfelder. She is a junior at Garfield. Some things she enjoys doing are traveling, baking and reading books that make her ugly cry....
Eli Silver
Eli is a 16-year-old junior excited for his first year on the messenger. In his spare time, he enjoys working out and climbing at SBP, playing sports,...