Cherry Street Thai
Everything you need to know about our neighborhood Thai restaurant.
Meet Anne and Jenny Keopanya, the mother-daughter duo who run Cherry Street Thai, an affordable Garfield favorite located on the corner of Cherry and MLK. Anne took over running the preexisting Thai food business that was Lotus Thai in 2017. She has been in this business a long time, owning three restaurants of her own previously. After taking over, she kept everything the way it was. 
"This isn't actually my mom's menu, her menu is a lot better," Jenny confesses. "But she has added a few of her recipes to it." 
Anne loves to cook and learned a lot from her mom. "We use tamarind instead of ketchup because it's authentic from Thailand." Anne attributes her great flavors to the ingredients. "I love using fresh vegetables, we buy groceries day by day."
Before the COVID-19 pandemic, Cherry Street Thai did dine in, but currently, they are exclusively doing take out. "I'm liking this whole take out thing because this building is small anyways," Jenny said. She explains that luckily the pandemic didn't have a major impact on their restaurant "I don't think we were too affected by COVID. We have had quite a bit of business. I mean there were slow times, but it's like that in the restaurant industry. It's normal. This neighborhood has been good to us," Jenny said. To her surprise, the one thing that had changed was the business from students. "We don't see as many [students] as we used to, I'm not sure what's going on, but I know you guys had a lot of homeschooling the last couple years."
Anne loves seeing all the students and says they are her favorite customers. "The students support us a lot, we like giving the high schoolers big portions," Anne said. Just like how the local businesses in our communities have impacts on us, we have impacts on them. "We have been blessed with really cool people in all the neighborhoods we've been in, but this has probably been my favorite one. Good people, good atmosphere." Cherry Street Thai has a special connection with its neighborhood and customers. Angelo, a customer picking up lunch during my interview, has been going there for four years now and says it's his favorite Thai food in Seattle because "it's authentic and it's family owned. The same women are here every day, you get to build a connection to the family."
Anne and Jenny's favorites:
Thai crispy chicken

Crab delight

Oyster lovers with beef

Yellow curry 

The golden noodles 

The crab fried rice 

Avocado curry 
Leave a Comment
About the Contributor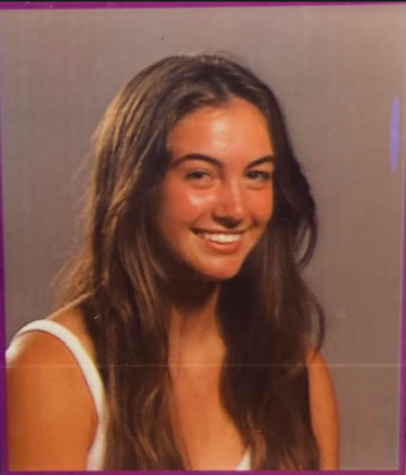 Eden Huschle, Staff
Eden is a writer and photographer for the Messenger along with being a student at Garfield. She is a dancer and loves to ski. She works at farmers markets...