Snowballers
A brief overview of winter sports.
With the holidays being over what better to get us through these dreary months than winter sports. Basketball, swim, and wrestling are in full swing…they have their eyes set on the upcoming Metro League and state tournaments while also having to navigate COVID-19.
Little to our surprise Garfield's varsity boys basketball team is crushing it so far this season with nine wins and zero losses. The boys varsity team has won state the two years prior to COVID-19 which prevented any Metro League games last year. If They keep playing how They are, things are looking hopeful for this year's tournament. (i still need to talk to someone on jv) As for JVC, COVID has created a bit of a domino effect. Students are out sick and there is hardly ever a full team at practice; practices have been less frequent, resulting ​in players having a difficult time winning games. All that aside, JVC has still managed to walk away with five games won and only two lost. 
As the majority of Garfield students hit the snooze button for the 3rd time, the boys swim and dive team have been at it since 7a.m. Their practices are inside and do not require masks. That aside, swimmers are still required to social distance in the pool and meets have been one versus ones. The boys swim team also has a new coach, Brennan. It looks like the team has great camaraderie this year. "Overall, we have a solid group of swimmers that could potentially make a big showing at state," sophomore Zack Bukovec said. 
Girls varsity basketball is off to a strong start with five games won and zero lost. A recent game against Cleveland caused some buzz around school, with a score of 111-2 . The controversy was around whether or not it was right to beat them that badly. Varsity won the state championships in 2020 and are in great shape to do it again. 
Boys wrestling unfortunately had all their December games canceled and have had zero wins and two losses so far this season. For all other information involving Garfield High School's beloved sports teams visit bulldogsportsjournal.com. 
The Sports Journal is a student-run website started by Garfield sports fans who wanted a way to get sports news in a quick and effortless way. On the website you can find scores, schedules, rosters, standings, player profiles, news articles, and one on one interviews with the athletes. 
Winter is known to be the time of sickness and there is a reason for this; with the cool temperatures and dry air help germs and viruses flourish. This is why winter sports are the most impacted by COVID specifically Omicron, despite athletes testing three times per week, they still are required to stay home if they show symptoms. Having more sickness related absences than any other season is an obstacle that these sports have had to navigate. Regardless of all the complications that have come with sports these last couple years our athletes continue to persevere and play their hearts out.
Leave a Comment
About the Writer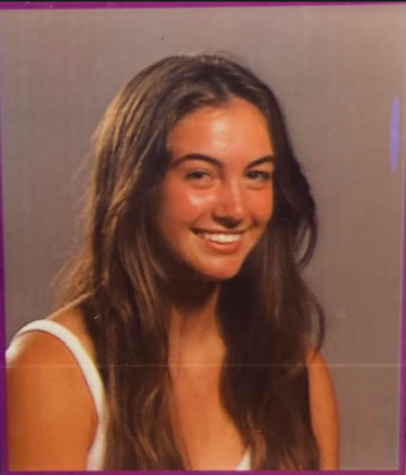 Eden Huschle, Staff
Eden is a writer and photographer for the Messenger along with being a student at Garfield. She is a dancer and loves to ski. She works at farmers markets...