Jumping Back in The Pool
Garfield's women's swim team adjusts to practice under pandemic restrictions.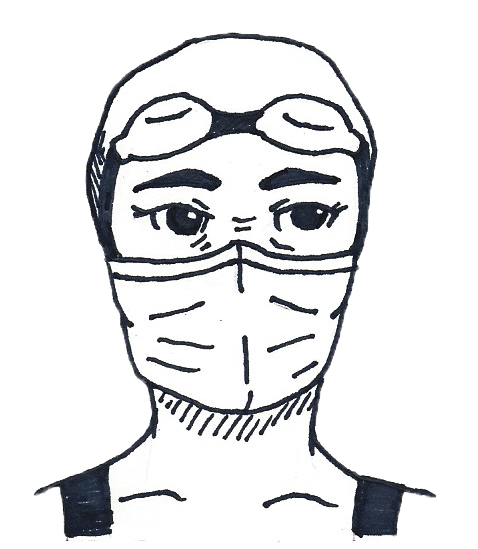 Garfield's women's swim team have faced many obstacles in finding ways to allow practices to function over this season, but luckily have been able to settle into a routine adaptable to the restrictions of the pandemic. 
"For fall and into winter, we honestly didn't know if we were going to have a season at all, an in person season…We were in the unknown for a long time," co-captain of Garfield's women's swim team, Ellie Snyder, said.
Despite a slower start to the season and the confusion that comes with adapting to new ways of practicing and competing, Garfield swimmers continue to excel at practice, both in the pool and on land. In-person practices were able to get started again on February 22nd and have been occurring each weekday morning. Three virtual practices continue to be held a week, similar to what was done in the beginning of the season before in-person practice started up again. Team captains Mona Li and Melina Nilson have taken the lead organizing and conducting these "dry-land" virtual practices. 
"Virtual practices usually consist of normal conditioning: push-ups, sit ups…And every Wednesday we have a themed workout," Nilson said. From an international music theme, to a Disney theme, the team has gotten creative when finding ways to spice up virtual practice. Having both virtual and in-person options for practice has allowed around 40 students to take part in swim team, accommodating swimmers of all comfort levels with the pandemic. 
"I know that I don't necessarily feel comfortable being indoors with other people so I just said I can't go to in-person practices and made that clear to everyone. It's really based on what you feel comfortable doing."
The addition of virtual practices has not been the only major change since the swim team's last season though, in-person practices and meets now function much differently. Masks are worn at all times when not in the pool. Once in the pool, swimmers are required to distance lane per lane. There are also limits on the number of people allowed inside the Medgar Evers pool facility where in-person practice takes place, with a maximum of 24 people. 
Swim meets are no longer in-person, and instead, the team holds "time trials" every two weeks. During time trial weeks, swimmers time themselves and compile those times against other schools.
 "Points are taken just like a normal meet and someone is a winner. But we are never in the same facility or race head to head with another team," Snyder said. 
The team is optimistic about how these removed meets will go. Judging from the weeks of hard practice and competition that have been going on, the team captains say the Garfield team looks as if it is on a path towards success. 
"People have been swimming great for their first meet and we're looking forward to seeing how everyone improves over the rest of the season," Jemma Bosselman, co-captain said.
Enrollment numbers have not changed drastically from previous years, despite a small loss in freshman swimmers. This year the captains also noticed an increase in new swimmers that have joined the Garfield swim team.
"We are always so impressed, they always show up and really go for it. Sometimes starting practice right away is hard, you're just chucked into this world of swimming and they do a really really good job," Bosselman said.
Leave a Comment
About the Writer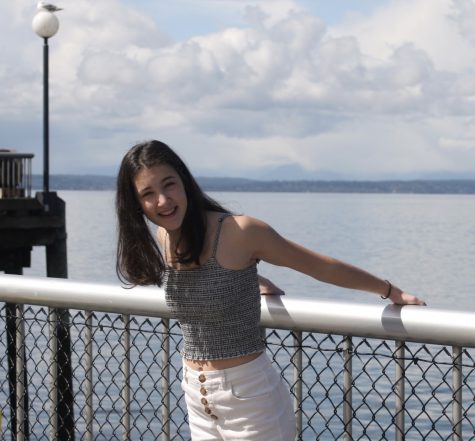 Julia Wartman, Staff
Julia Wartman is a senior at Garfield and a writer on the Messenger.  She spends most of her time aside from school figure skating and training for the...