Freshletes
Age is nothing but a number.
Ioan Street
Although he joined cross country  just to get fit for his first high school soccer season, Ioan Street has a new found love for running.
When he came to his first practice, everyone was shockingly tall. With captains' practices everyday for two weeks before the first day of school, he began to meet new people of all ages. He got to know other runners better through ice breakers, and practicing with new athletes daily.
"I've always been pretty athletic, but I didn't think I'd be that good at running," Street said. "The more I do cross country the more I love it, its growing on me everyday."
After just a few weeks of running for the team, he knows he wants to run for the rest of high school. His love for cross country has grown since those first practices, now even rivaling his passion for soccer.
"I just love running. You kind of get in the zone, and there's not really much else to think about," Street said. "You're just kind of with yourself, so you just run. It's simple, but it's fun."
With no plans to run in college, Street continues to run in the moment, and focus on the task at hand, high school.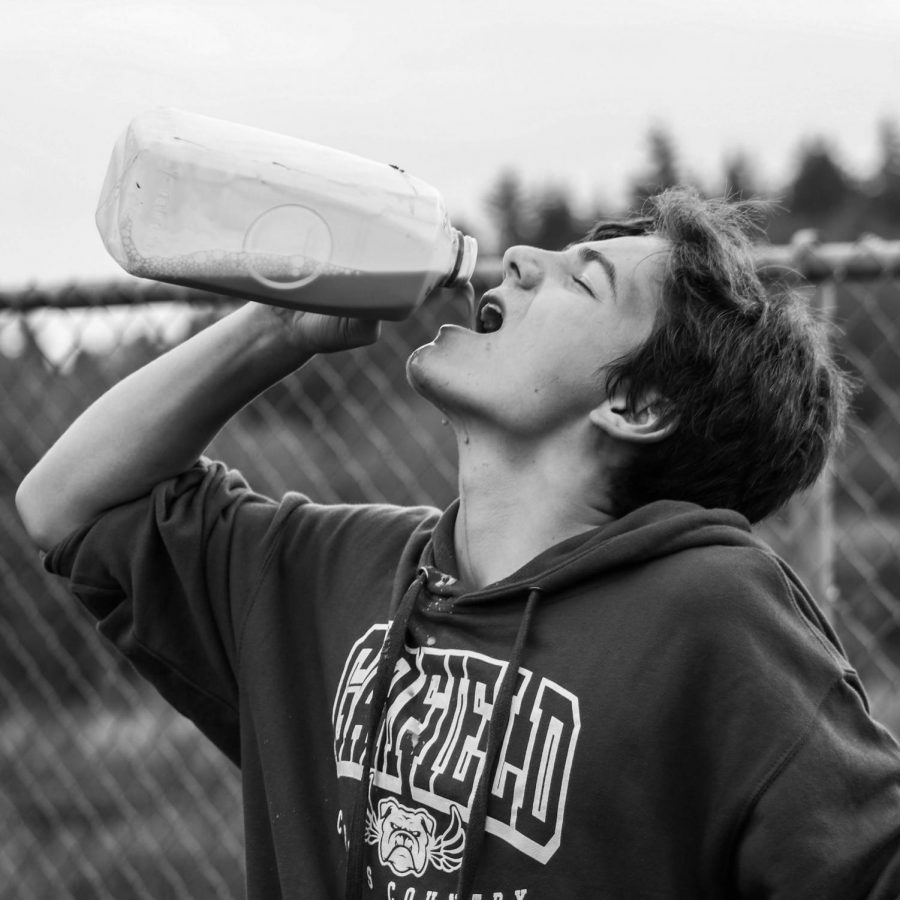 Poppy DeArmond-Macleod
Poppy DeArmond-Macleod's dad introduced her to soccer when she was young, and now Poppy has played soccer in Seattle for as long as she can remember. 
Growing up watching the Seattle Sounders play downtown, DeArmond-MacLeod has been immersed in soccer all her life. 
"It's the sport that everyone plays in Seattle," DeArmond-MacLeod said. "We're big fans of the Sounders and I went to all those [games] when I was really little." 
She loves the community on all three Garfield teams, and everybody in the program from JVC to Varsity gets along really well. 
"Everybody knows everybody's names. It's a good mix of everybody," DeArmond-MacLeod said. "It's a community that makes the school feel a little smaller."
Playing on Varsity as a freshman in any sport is a big deal, and can be a little nerve racking. However, captains' practices in August helped her get to know a tight-knit community of people before school started in September.
"People may think that it's divided by class," said DeArmond-MacLeod. "It's pretty much a family of everybody, and everyone respects each other no matter who is younger or older."
She doesn't think too much about college yet, but is excited for whatever the future may hold.
"I guess I don't really think about it yet, but I think it'd be fun to play in college," DeArmond-MacLeod said. 
With three years left to play in high school, Poppy DeArmond-Macleod has a lot left to bring to the team.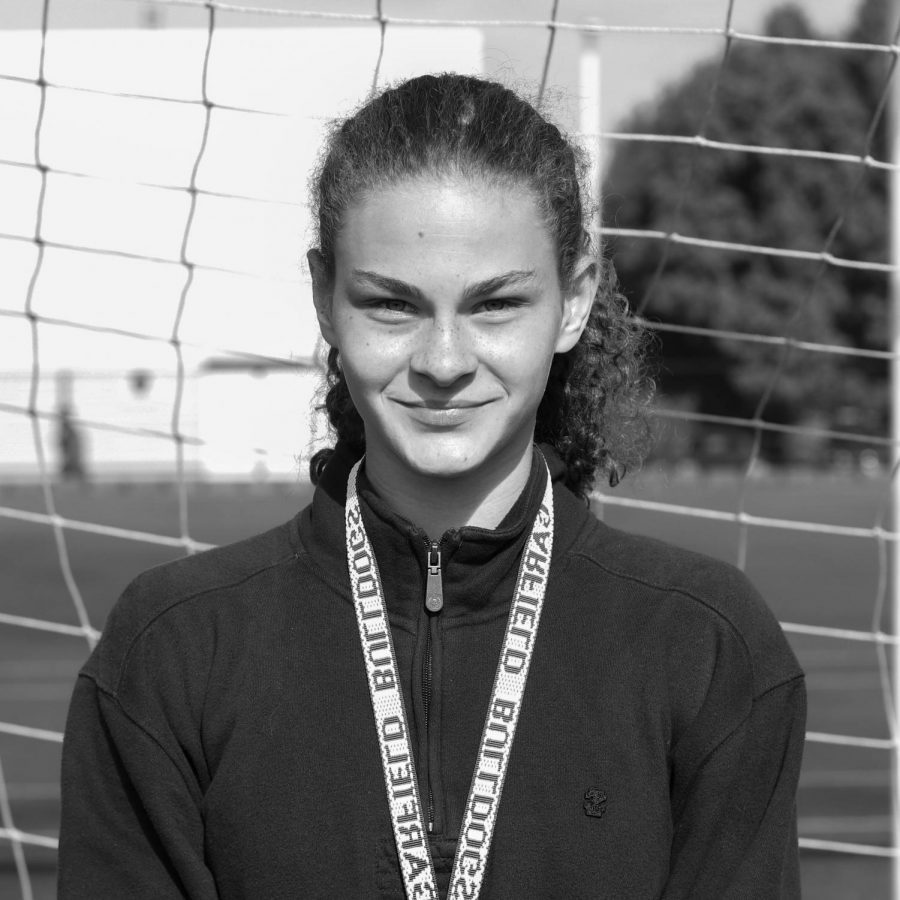 Hope Yu
After nine years of competitive swimming, Hope Yu is now taking on the fastest swimmers in the area. Her parents thought it would be a good idea to take swim lessons when she was young, and she immediately fell in love with the sport. Yu started swimming on a team shortly after she began lessons, and hasn't looked back since.
"On club it's always very serious," Yu said. "But here it's serious in a very good way, and all the girls are incredibly nice."
She loves the comradery on the team and the inclusive vibe.
"All the stories I've heard about people switching teams, it took them months to actually get to know the people there,"  said Yu. "But it was incredibly welcoming, and on the first day I was already making friends on the team."
Now that she is dedicated to one sport, Yu can invest all her time in swimming.
"I did ballet, I did soccer, baseball and softball, but I quit all of those by 10 [years old]," Yu said.
The community is one of the most important parts of school sports, and the girls' swim team is nothing short of a tight-knit community.
"I like being surrounded by other people who like doing it as well," Yu said.
With years of experience and a strong supportive group behind her, stay on the lookout for Hope Yu as she continues to blow the competition out of the water.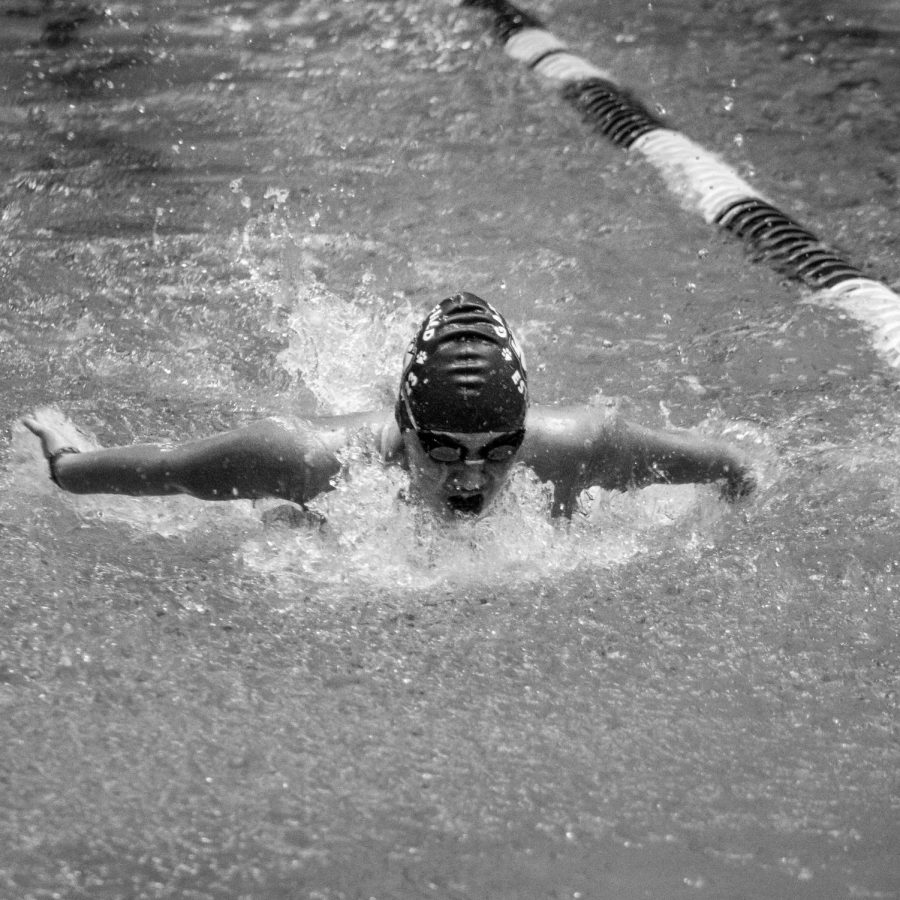 Pierre Cole
Playing football since third grade has made number 24 the one to watch at Memorial Stadium on Friday nights. 
Pierre Cole has put in countless hours over the summer preparing for his freshman season.
"We had two a day practices for at least two or three weeks in the summer," Cole said.
He transferred districts this year from Puyallup, which means that he knew close to no one coming into his first days of practice.
 "It's [football] made it a lot easier in school. I came in from the summer knowing a lot of guys on the football team," Cole said. "It made it easier to talk to people since I'm new to this district."
Most sports teams don't travel much farther than Bainbridge Island, and they definitely don't go as far as Cole and the team.
 "Coach will let us go do things, and take us on trips," Cole said. "For the first game of the season we went up to Oregon and got to tour the University of Oregon."
Playing on Varsity as a freshman doesn't faze Cole one bit. He just focuses on playing the game, and tries not to think about the age gap between him and other players.
"I've learned that you just can't play scared out there because they are all older than me," Cole said. "But I've learned to think of them all as the same as me and just go out there and play football."
With this kind of attitude, keep your eyes open for Pierre Cole in the years to come.