Easy Street is a West Seattle record store located in 'The Junction'. The store sells records, CDs, posters, and pretty much anything else music related. They have a stage, café and bar inside. This makes it a perfect hangout spot for any music lover since it opened in 1998. Easy Street hosts many different types of events including concerts, artist meet and greets, signings, and the not-so-known listening party. You may be asking yourself, "What is a listening party?" Well, I'll let you in on this little secret.
During a listening party you get to hear the album of one of your favorite artists early, for free, and you also can get free stuff such as posters, tote bags or signed items. Sometimes these items are raffled off, other times they are given out first come first serve. For the record and CD collectors out there, you may be able to buy the album early as well. 
Sophia Townsend has been the creative project's manager at Easy Street for the past two years and is one of the people who helps organize these events. She gets in contact with the artist's label and signs the store up for the events. The labels then send the stores whatever freebies will be handed out at the event. "Coming to the listening parties, you'll get to meet other fans and you might make friends that way, which I think is really awesome," said Townsend, "and it's also just a really great collective experience, you know, like listening to a record for the first time before anyone else does, I think is really special." The turn out for each event varies from artist to artist and fan base to fan base. For instance Boygenius' 'The Record' event had over 200 attendees but Ed Sheeran's '(Subtract)' only had about 10. There are so many different variables to take into account of why the turnout varies so much. One variable is how much anticipation there is for an album. "I think people were excited for it because he (Sufjan Stevens) had released a single for it (his new album 'Javelin') that people were talking about. And then once the album came out, it was on Pitchfork Best New Point, new music and had all these great reviews of people loving the album," said Townsend.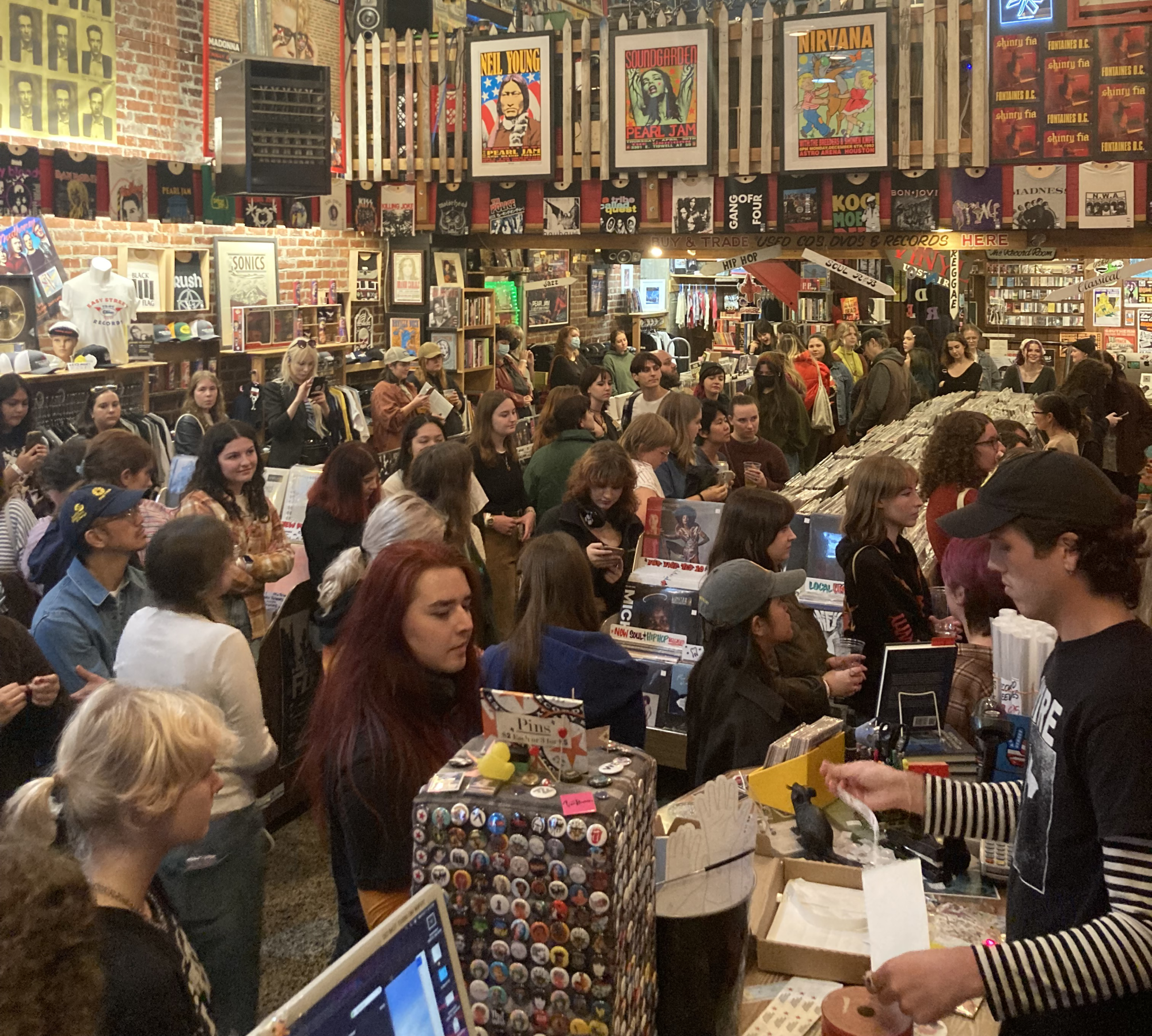 Milo Walton is a junior at Garfield and has been to three listening parties at Easy Street. "My favorite was probably Sufjan Stevens because it was a very chillaxed environment," said Walton, "It's also nice because when you're listening to an album by yourself it's easy to get distracted by everyday life and your surroundings and at listening parties it's a lot easier to focus on the music and really process it and appreciate it more." 
The best way to find out about upcoming listening parties and events at Easy Street is to follow their Instagram @easystreetrecords.
All Graphics by Sophia Townsend