Farewell Grey's Anatomy
Ellen Pompeo quits Grey's Anatomy after 17 years – mild spoiler alert!
After 17 years, 19 seasons, and over 400 episodes, Ellen Pompeo, the star of the show, quit, bringing Grey's Anatomy to an end in February 2023. As one of three remaining original major cast members, Pompeo has given the better portion of her life to this show, and is now searching for something different. 
The show focuses on Grey Sloan Memorial Hospital, and follows doctor Meredith Grey, played by Ellen Pompeo, throughout her career as a surgeon, interacting with her ever changing rotation of friends and family. A recurring issue of the show is the countless controversies behind the scenes. From homophobia to wage gap issues, major cast members are constantly kicked off the show. Real fans know that if a character dies, it means the actor got booted. 
A promo dropped for Pompeo's farewell episode, Meredith Leaves Seattle, after the star explained she was scaling back her involvement with the show. In an instagram post Pompeo revealed why she is leaving this multi-million dollar job – she needed a change. In an episode of The Drew Barrymore Show, she explained that at the age of 53 she just needed to "shake it up" as her brain was becoming "scrambled eggs". She said that while the consistently secure employment has given her life stability, as well as endless time to be with her family, this job has not always been easy. She spent much of her early seasons fighting for equal pay, with her co-star Patrick Dempsy being the largest hurdle, as the producers believed if she left, he could simply replace her character. Eventually she won the battle and became one of the highest paid actors in television, earning around $20 million each year.  
Shonda Rhimes, creator of Grey's Anatomy, declared that while the show might continue, she will not be the writer, as it wouldn't be the same without Pompeo. She also sent a message directly to the fans following her decision to step down from her position, "none of it… would be possible without the best fans in the world!" she said. She thanked them for their support and for the extraordinary 20 year journey.
For her first project away from the operating room, Pompeo will be executive producer and starring in a new Hulu series. The unnamed 8 episode special will follow a midwestern couple who adopts an 8-year-old girl with dwarfism – or so they thought. As the couple raises her along with their 3 biological children tensions rise, and they must decide how far they'll go to defend themselves; in the tabloids, the courtroom, and in their own marriage.  
This whirlwind of medical mysteries, relationship drama, romance, friendships, and heartbreak has been an escape for the audience for nearly two decades. With incredible acting, beautiful cinematography, and thrilling plot twists, the show captivates watchers from start to finish. While Ellen Pompeo's future may be less clear, coming to the bittersweet end is what she wanted, and surely she will continue to impress. 
Leave a Comment
About the Contributor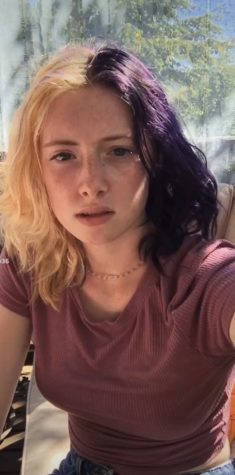 Lea Shaw, Staff
Lea (she/her) is a junior at Garfield. She spends much of her time running for Cross Country and Track. When she isn't at school or at practice, she...