No Hetero
Queer teens share their untold stories.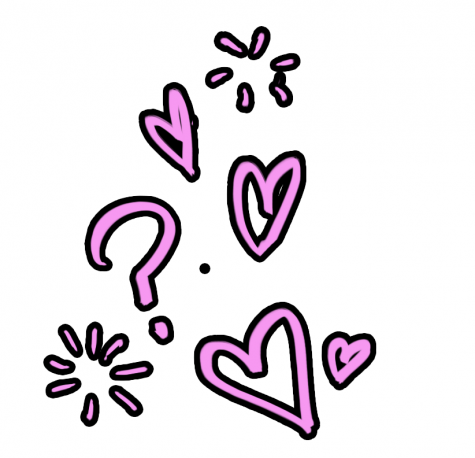 What does the "gay best friend stereotype" and punchline character of color have in common? They're often reduced to a two-dimensional archetype and tokenized for their struggles. It's rare to see well-rounded QPOC stories in media, but Third Charm Film's miniseries, Hetero, is an exception. 
A group of Seattle young adult creatives forged the story of Hetero, which centers "five misfit friends [who] scramble to save their Gay-Straight Alliance from an unsympathetic principal while struggling to face the highs and lows of being queer in high school." 
The story is based on the experiences of the writer, Kendall Kieras, and the people around them through adolescence. 
"Kendall, who was the director of [Hetero], had started working on the show their freshman year of high school. They had such a tough time growing up which a lot of other LGBTQ people can really relate to," said Renee Anderson, who worked on Makeup and Wardrobe on Hetero. 
The show follows one of the five friends Mickey McPhaerson, played by Eden Blanford, and their journey with young queer love. 
"It's a story of love, acceptance, being a queer kid of color, and so much more," Blanford said. 
Hetero aims to display perspectives in the queer community that are often left out.
"It's a group of creative and talented young people who are trying to tell stories that are usually overlooked because that's what we need to do," said Ilah Walker, Art Director. 
Through amplifying lost perspectives, Hetero is able to appeal to a much larger and often neglected community.
"The mission, to me, is to create a piece of art that people can see themselves in," said Sofia Valenta, the Set Designer on Hetero. 
 For many cast and crew members, the narratives told on Hetero felt relatable, which made the production process much easier. 
"A lot of people related to their character, which made it really fun for my part to be able to put together outfits and looks for them," Anderson said. 
Much of the success found in the filming of Hetero was due to the strength of the community. As a fully youth-led group with a low budget, this project was done out of passion and dedication. The group of young adults varied in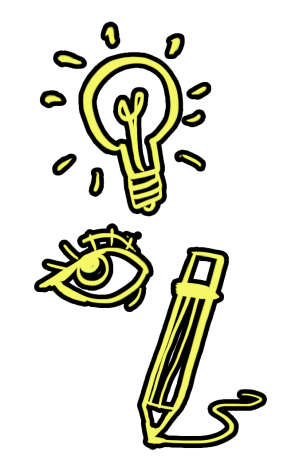 ages, schools, and experience yet the bonds were unbreakable. 
"A lot of the time Bentley [the Director] had the camera rolling and we didn't even know. We would be goofing off and it's so cool now to watch the old clips," Blanford said. 
These bonds built more developed character relationships.
"You can see how close we are and it really translates into the characters and makes their stories 100% more
 believable," Blandford said. 
The community of Third Charm Films is inclusive and intersectional, which is not always true in many other theatre and film creatives. 
"A lot of other queer spaces that I have been in have lacked a lot of intersectionality," Walker said, "…having a diverse group of people who all can relate to each other while still having a wide range of experiences, was invaluable." 
This inclusivity creates an environment where important topics, like race, can be comfortably discussed. 
"It was good to have an affirming space to be able to talk about and critique whiteness, and be heard and understood," Blandford said. 
Through this, Hetero is able to avoid the one-note queer and POC characters that we see too often. 
"Our characters aren't defined by the fact that we're a Person of Color or gay," said Eden, "It was nice to be a Black queer person in a show where my entire plotline wasn't 'Oh my god I'm Black and queer and because of that I'm so miserable."
Hetero focuses on the stories of high school, experiences many people are missing in recent times. Fortunately, the creatives who worked on Hetero were able to safely express themselves. 
"We had a lot of rules and restrictions during filming to keep everyone safe," Walker said, "…but we all still found ways to have fun together and form a bond as a group." 
The miniseries was filmed over the past year, through restrictions, and for many creatives, was a way to channel lost creative energy. 
"I was in a really big creative rut and I was already upset that everything was put on halt," Anderson said. "It made things feel semi-normal."
Third Charm Films aims to be a platform for creative innovators all across Seattle. 
"It felt like a place that I could very easily creatively express myself and be heard," Blanford said, "Come to us as your most authentic self."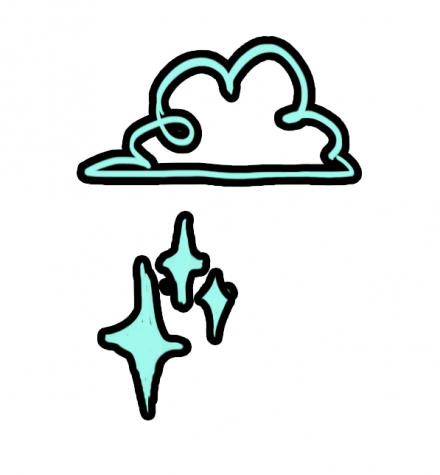 Hetero is not currently available for streaming but sneak-peaks, exclusive interviews, and opportunities for those interested in getting involved will be posted on Instagram @ThirdCharmFilms. 
Leave a Comment
About the Contributor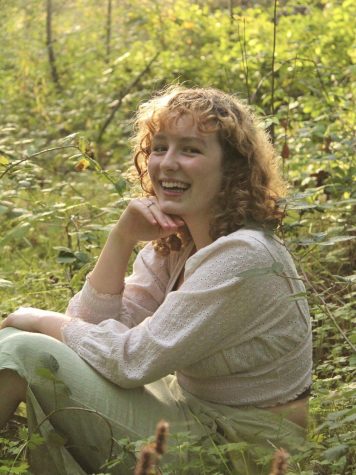 Izzy Lamola, Staff
Izzy Lamola is a senior writer on The Garfield Messenger. They love InDesign, despite the tedious work, and is a lover of opinion pieces and op-eds. They...