Mess's Guide to Winter-time
Chilling times calls for comforting measures
As the coldness settles in, and the sun plays its yearly disappearing act, it's important to remind ourselves to take time for self-care. We can all use a little comfort while staying safe this season.
The Messenger staff hope that through movies, songs, and recipe suggestions, Garfield will feel a little more comfortable during the colder months. Through the act of giving and engaging in community service, students will feel connected instead of isolated.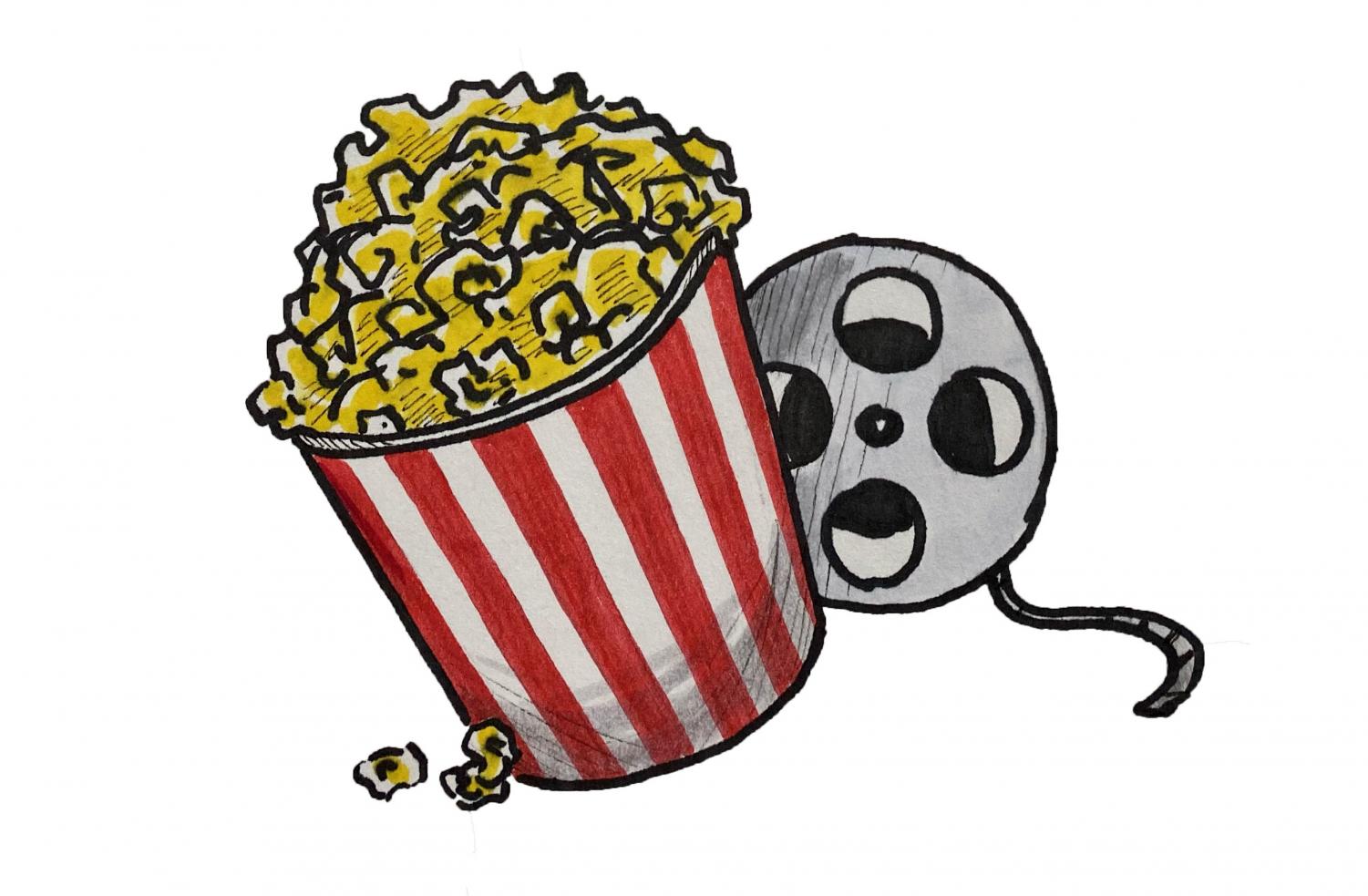 What to watch
Here is a watch-list for those cold winter nights. 
The Grinch is the newest animated version of the classic Grinch story, available on Netflix. The heartwarming movie features music from popular artists like Tyler, the Creator.
Fantastic Mr. Fox is a stop motion film directed by Wes Anderson. The film has an exhilarating storyline and some comedic moments. Available on Amazon Prime.  
Kiki's Delivery Service, Ponyo, Spirited Away, and My Neighbor Totoro are all breathtaking films from Studio Ghibli. Although seen as children's movies, the animation and plot will impress any age. They are available on HBO Max and non-American Netflix.
Lady Bird is a coming-of-age story from the stylistic film company, A24. Featuring prominent actors like Timothee Chalamet and Saoirse Ronan, the movie will surely give you a laugh. Available on Netflix and Amazon Prime. 
Lilo n Stitch is a Disney classic and serves as a childhood favorite for many. The film is filled with heartwarming characters and an emphasis on family. Available on Amazon Prime. 
Matilda is a film adaptation of the popular novel written by Rohl Dahl, directed by Danny DeVito. It's a classic underdog story with a magical twist and is available to watch on Hulu. 
Juno is a coming of age movie featuring Elliot Page. Although it contains more serious topics, Juno is full of comedy and takes a lighthearted spin on the complicated reality of teenagehood. Available on Amazon Prime. 
Groundhog Day is a classic rom com starring actor Bill Murray, about a man forced to relive the same day over and over. Available on Amazon Prime. 
Guardians of the Galaxy is a movie based on the popular Marvel comics, featuring Chris Pratt. Filled with action and comedy, this movie is a great watch for all ages. Available for viewing on Disney Plus.
Napoleon Dynamite is a fun teen comedy film, with a classic storyline about an awkward teen who has trouble fitting in. Filled with many iconic moments, this movie is a must watch. Available on Hulu and Amazon Prime.
Garfield Theatre is holding their Winter Showcase this Friday, December 11th. It will be a Youtube live video event that starts at 7 pm and will be public for a few days after, in case you miss it. The link will be in the bio of their Instagram @garfielddrama.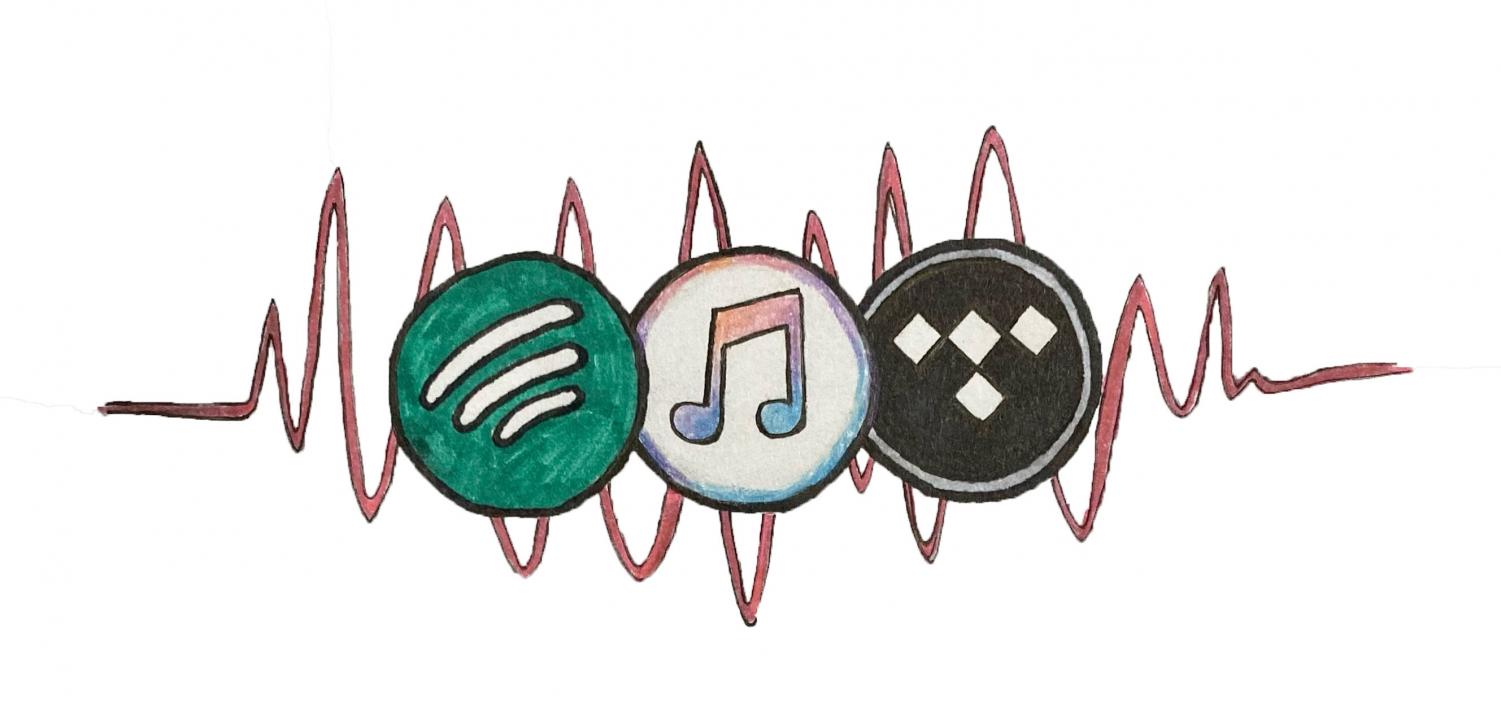 What to listen to
Some non-skip albums that students have been listening to. 
Golden Hour by Kacey Musgraves is a primarily acoustic album mixing pop/country in the best way. 
When We Were Friends by The Backseat Lovers is a classic album to chill to, written by a young indie rock band from Utah. 
Color Theory by Soccer Mommy is an indie rock album perfect for imagining when days were better in the comfort of your room. 
BE by Bts is the second album released by this popular K-pop group in 2020. Even if you don't listen to K-pop, this is still a bop. 
Punisher by Phoebe Bridgers is another great album released in 2020 in the indie rock genre that never fails to get you in your feels.
Blonde by Frank Ocean is a classic Alternative RnB album that everyone should listen to at least once in their lifetime. 
A Seat at the Table by Solange is an expressive and spiritual RnB album highlighting the struggles of being Black, and especially a Black woman. 
Negro Swan by Blood orange is another Alternative/Indie album that highlights the struggles of having a marginalized identity in current global culture and politics.
Be the Cowboy by Mitski, a Japanese-American indie artist is an emotional album that makes you reflect on society and your place in the world.  
The Masquerade by Mxmtoon is a great addition to your bedroom pop playlist. 
Wasteland, baby by Hozier is a classic indie rock album featuring a variety of instruments and tones that keep you on your toes.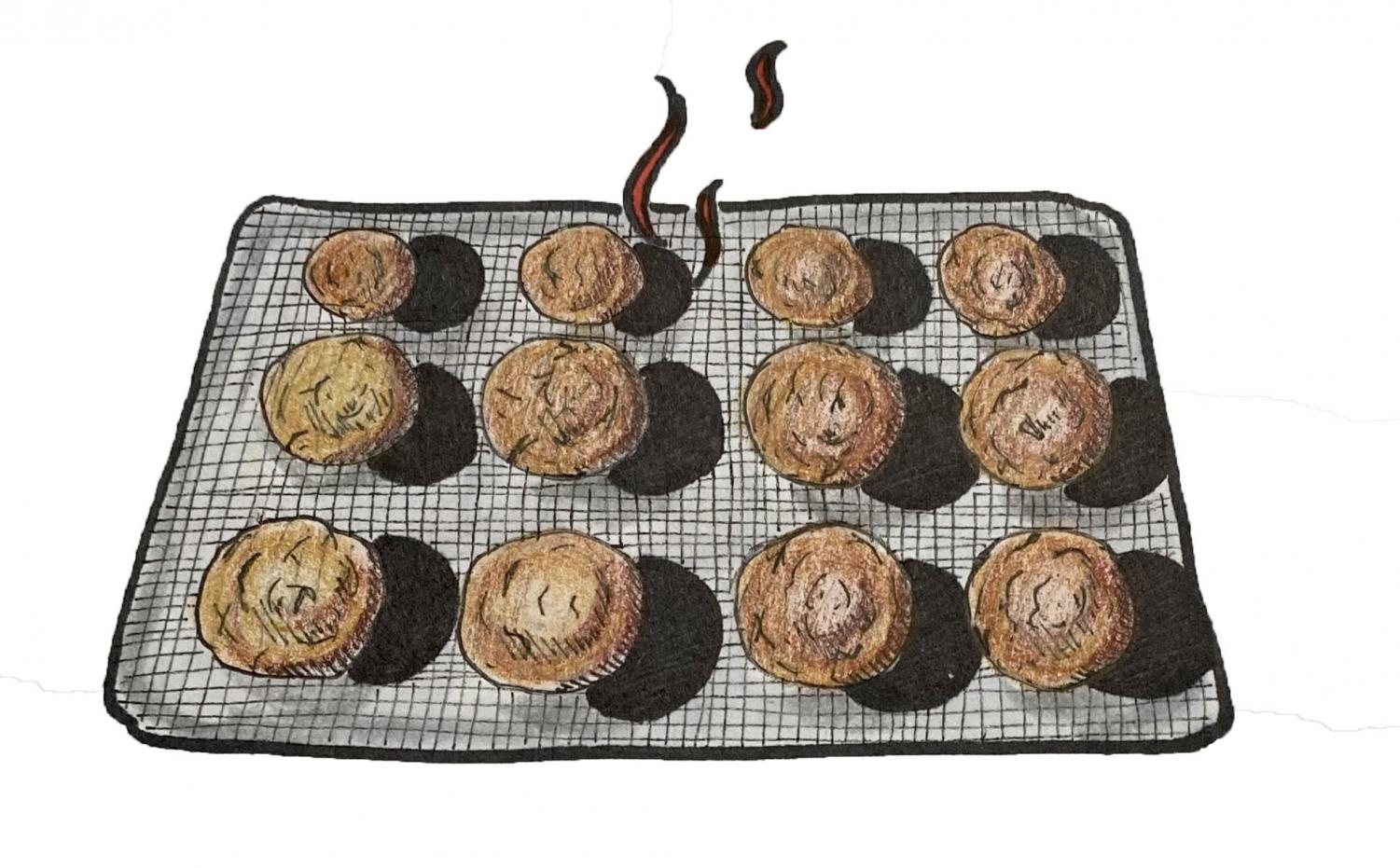 What to eat 
Eden Astra's spice cake:
"This recipe makes a moist, flavorful spice cake that's good for any winter occasion. I love it so much because it's pretty simple to make but it's one of the most delicious cakes I know how to make."
Ingredients
2 1/2 cups flour
2 teaspoons baking powder
1 teaspoon baking soda
1/2 teaspoon salt
At least 2 teaspoons each of ground cinnamon, ginger, nutmeg, and cloves
1 cup veggie oil
1 and 3/4 cup dark brown sugar 
1 cup applesauce 
4 large eggs
2 teaspoons vanilla extract
1 cup shredded apple 
1 tablespoon molasses
Frosting:
8 ounces  cream cheese, softened
1/2 cup butter, also softened 
3 cups confectioner's sugar + more for thickness if needed
1 teaspoon min vanilla extract
Small pinch salt
Instructions
Mix the wet ingredients and add them to the dry ingredients. Add in your apple until just combined. Pour batter into pan and bake. The recipe likes to be temperamental so check every 20 ish minutes until you think it's done or you can stick a toothpick in the center and pull it out with no batter on it. Put it on a wire rack and cool. Once completely cooled, frost. 
Frosting: Beat cream cheese and butter together. Add salt and confectioner's sugar, beat until completely mixed and smooth. (You can also add orange zest or orange extract in the frosting to make it extra delicious). Top with frosting and enjoy! 
Aviv Pinker's Latkes
"Here's a recipe for latkes, potato pancakes eaten on the Jewish holiday of Hanukkah. Hanukkah commemorates an ancient miracle in which, according to Jewish texts, holy lamp oil that was only expected to burn for one day lasted instead for eight days, until more arrived. To celebrate, we light a special lamp called a menorah and eat delicious foods fried in oil, especially latkes! My family typically eyeballs the proportions, so these are my best guesses. Enjoy!"
Ingredients
4 large Russet potatoes
1 large yellow onion
1 large egg
Neutral frying oil
Salt to taste
Toppings (applesauce and sour cream are traditional)
Instructions
Grate the potatoes, then rest them in ice water for 15 minutes. Drain and pat dry. Grate the onion in a large bowl, crack in the egg, add the potato, and mix. If the mixture is dry, add egg; if it's too wet, add a small amount of flour or cornstarch. Shape into 6-inch pancakes. Heat 1 inch of oil in a large pan. Fry latkes several minutes on each side, until deep golden-brown and crisp on the edges. Make sure not to crowd the pan! When done, place latkes on a cooling rack to keep them crisp. If you're preparing a lot, you can put them in a warm oven to keep them heated. Salt to taste, and enjoy with sour cream, applesauce, both, or a topping of your choice!
Sarah Elkan's butter cookies 
"It's my grandma's recipe, and it's a butter biscuit with a really tasty almond flavor! I like to give them to my teachers as a 'sorry for turning in all my homework late' holiday present." 
Ingredients
1 ½ cup butter or margarine 
1 cup of sugar
1 teaspoon vanilla 
½ teaspoon almond extract 
4 cups sifted all purpose flour 
1 teaspoon baking powder 
Instructions
Cream butter and sugar together. Add egg, vanilla, and almond extract. In a separate bowl, sift together the sifted flour and baking powder. Then add flour mixture to butter mixture. Use a cookie press to form onto an ungreased pan. Decorate with sugars. Bake at 400 degrees for 8 to 10 minutes.

What to do
Whether you support those struggling monetarily, or with your time, there are always ways to help. With an increase in job loss and housing insecurity, homelessness rates have grown dramatically during the pandemic. 
ROOTs young adult shelter, in Seattle's University District, has services for those experiencing homelessness from ages 18-25. With COVID, most volunteering opportunities are suspended but you can donate online at their website rootsinfo.org. 
Friends of Youth is an organization that is "operating the only overnight youth shelters on the Eastside" and "…offer[s] youth development initiatives, in-home family support for young parents and guardians of children up to five years old, parent education, youth and family counseling, substance abuse counseling, therapeutic foster care, residential treatment and transitional housing for homeless young people and teen mothers." according to the Friends of Youth website. 
This holiday season, Friends of Youth is taking physical donations and encouraging people to start their own gift drives in their communities. Donating, in the name of someone else, is a great way to contribute during the gift-giving season. Donate and get more information on their website friendsofyouth.org. 
While donating is a great way to contribute, many people can not afford to assist others monetarily. Project Prevent, a student run organization that aids the homeless with COVID safety supplies, is looking for more help. 
"Our kits provide materials useful in preventing COVID and information about available resources." Ermias Habte, a senior leader said. 
These students felt drawn to aid those working hardest, frontline workers. 
"[We heard] all of these stories about hospitals being overwhelmed and we were feeling helpless because we aren't healthcare workers and can't do much on our own in that regard," Aidan Parsons, a senior co-president said. 
Project Prevent decided to focus on a key part of controlling the spread of COVID: prevention. Their team recognized that during this pandemic, those experiencing homelessness cannot participate in quarantine in the safety of a home. 
"[Our work] is also important because of healthcare equity gaps. It's a lot harder for homeless people to get quality treatment because a lot of them are uninsured," Parsons said. 
This group is looking for others to become "ambassadors" for their organization. 
"What we're going to be doing is having people sign up as ambassadors, for volunteer hours… We'll drop materials at people's houses and give them a set number of kits they need to make in a week, then we'll pick it up," Parsons said. "There won't be any contact." 
Donate to Project Prevent at projectpreventseattle.org. If you're interested in becoming an ambassador or get involved, DM them on Instagram @projectpreventseattle. 
"The more people we have," Parsons said "The more  communities we can reach out to," 
If you are in need of any resources, contact your school counselor or school nurse with any needs. Take care of yourself this winter season, and don't be afraid to ask for help. 
Leave a Comment
About the Contributors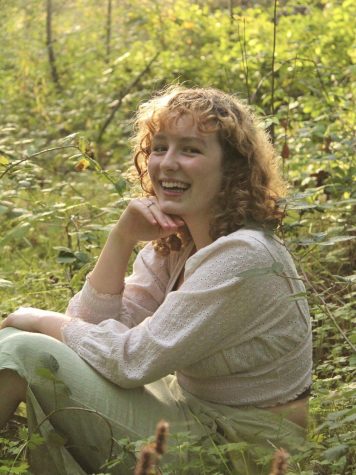 Izzy Lamola, Staff
Izzy Lamola is a senior writer on The Garfield Messenger. They love InDesign, despite the tedious work, and is a lover of opinion pieces and op-eds. They...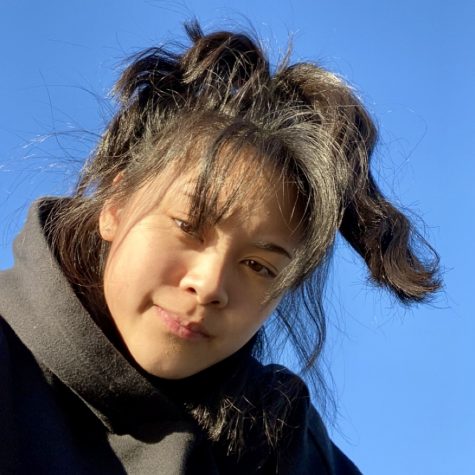 Kien-Binh Vo, Staff
Kien-Binh Vo is a senior at Garfield High School, and this is her first year on Messenger staff. Her primary focus is drawing and designing art for the...