Election Overview
A look back at this year's national and local elections.
On Tuesday, November 3rd, millions of Americans cast their ballots in a historic election which set the record for most votes ever recorded for a presidential race. At the time of writing this, Joe Biden edged out incumbent Donald Trump 306-232 in the electoral college, and also won the popular vote 79 million to 73 million.
However, the fight looks far from over, as Donald Trump is showing no signs of conceding. The Trump Administration and many upset Republicans are convinced that voter fraud was committed in many crucial states such as Pennsylvania, Michigan, and Wisconsin.
This belief originated because Trump took a large lead in all three states before the mail-in votes were counted, which were almost entirely for Joe Biden. The mail-in ballots allowed Biden to come back and win these states, putting the nail in the coffin for Trump's hopes of re-election. 
The Trump Administration has claimed that the Democratic party was counting ballots that don't exist in favor of Joe Biden, as well as dumping out votes for Trump. 
Despite these claims and Trump's promise to take legal action, Joe Biden gave a victory speech on November 9th, preaching unity and vision, topics which many Americans felt in dire need of during the past four years.
However, the presidential race wasn't the only important election on November 3rd–House and Senate spots were also up for grabs.
Democrats hoped to flip seats in the Senate, where they were outnumbered by Republicans 51-46. The races were close, but after the dust settled, only four seats had changed at the time of writing. In Arizona and Colorado, Democrats Martha Kelly and John Hickenlooper unseated Republicans Matha McSally and Cory Gardner, while in Alabama, Republican Tommy Tuberville, a former Auburn University football coach, unseated Democrat Doug Jones. 
Control of the Senate will come down to Georgia, where a runoff between Democrat Jon Ossof and Republican Incumbent David Perdue will take place on January 5th, 2021. 
In the House, Republicans aimed to gain power from the Democrats, who led them in representatives 235-199. The Republicans gained 5 seats, but are still largely outnumbered.
With this election, there has been an increase in diverse representation in the government. Our Vice President-Elect, Kamala Harris, will be the first female, Asian, and Black vice president in United States history. This victory in representation has increased the reflection of the people in government, but only by a small amount. Change happens with legislation and much more representation in all forms of U.S. government. 
New legislation was introduced nationally, including in Arizona, South Dakota, New Jersey, Montana, and Mississippi where Cannabis was legalized or decriminalized. Oregon legalized the usage of psilocybin mushrooms and the carrying of small amounts of various drugs. 
In Washington State, Democrat Jay Inslee was reelected for his third term as governor against Republican Loren Culp. In reaction to his win, Inslee said, "They made a decision to continue on the path of progress, to continue to follow and honor science, to continue to defeat the Covid pandemic and continue to be committed to building a more resilient economy." 
Democrat Pramila Jayapal was elected as congresswoman for Washington's 7th district which encompasses areas along Puget Sound, including most of Seattle, and stretches from Edmonds to Burien. Democrat Adam Smith was elected as congressman of Washington's 9th district, which includes central and south Seattle neighborhoods. 
In King County, numerous pieces of legislation were passed in this past election. Charter Amendment 1 requires, "…investigations into all police-related deaths and [provides] public attorneys to represent the decedent's family."
Charter Amendment 2 releases fair market value restriction for the county to lease or sell affordable housing. Charter Amendment 7 prohibits discrimination in employment for family caregivers, military personnel, and veterans who were honorably discharged. 
Change was even brought to Seattle Public Schools when Referendum 90 was passed these past weeks. Referendum 90 calls for appropriate sexual education and consent education for all school grades, including kindergarten.
As 2020 starts to end with such political change and conflict, 2021 will be a big year to determine the direction of U.S. politics.
Leave a Comment
About the Writers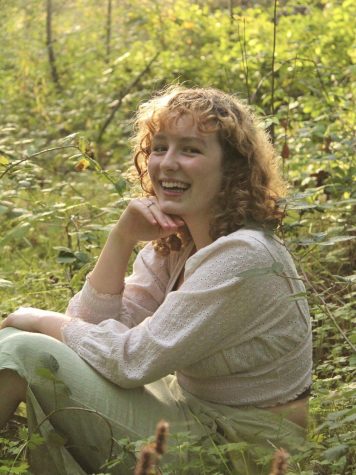 Izzy Lamola, Staff
Izzy Lamola is a senior writer on The Garfield Messenger. They love InDesign, despite the tedious work, and is a lover of opinion pieces and op-eds. They...
Zac Meyer, Staff
Zac is a Senior at Garfield. He likes playing sports, and hanging out with friends.