Food Photography
Tips and Tricks on taking pics with your handheld device
Whether it be the half-eaten banana we consumed for breakfast or the Buffalo Wild Wings we ate during dinner, we've all taken some sort of food picture in our lives. Among other things on Instagram and Facebook, food photography has been one of the reigning trends. Although we all don't have $500 cameras to capture our food with, many of us have cell phones with camera apps. Here are a few pointers on how to capture a great food photo with your handheld device!
Lighting
When it comes to photographing food, you always want to have lots of natural light. Natural light is better than camera flash because camera flash can give food a yellow/orange cast and distort its natural color.
Tip: Go near a window and lift the blinds slightly to get the perfect glow on your dish.
Shadows
Playing with shadows is an easy way to add depth to any photo. Generally direct or bright lights create harsh shadows. Softer shadows flatter any photo but when used in food photography it can make food especially appealing.
Tip: to create less harsh shadows diffuse light through slightly-parted blinds or a light-colored curtain.
Background
The background of a photograph can change the mood of a photo completely. Neutral colors like black and white will bring more attention to the dish. While bright colors can be distracting to the viewer, background colors that contrast well with colors in the food can help wrap the whole photo together.
Tip: Avoid having random crumbs, spills and other miscellaneous things in your background. It's unprofessional and gross!
Angles
A bird's-eye-view is the best way to shoot food on plates, bowls, or platters. Eye-level pictures are only good for tall foods like burgers and onion rings. Up-close pictures are a great way to show food details but these can be tricky to take.
Tip: try moving your phone closer and farther away from your food dish until the camera auto-focuses.
Arrangement
Composition can have an affect on the way someone perceives you and your food. Avoid arranging or plating your food messily; viewers will view you as a messy person too. Try arranging foods in patterns, or in a way that creates balance.
Tip: decorating your food with the appropriate condiments is a great way to jazz up your dish. If you have a hotdog, try zigzagging the ketchup on it instead of squirting out a messy, unkept line.
Editing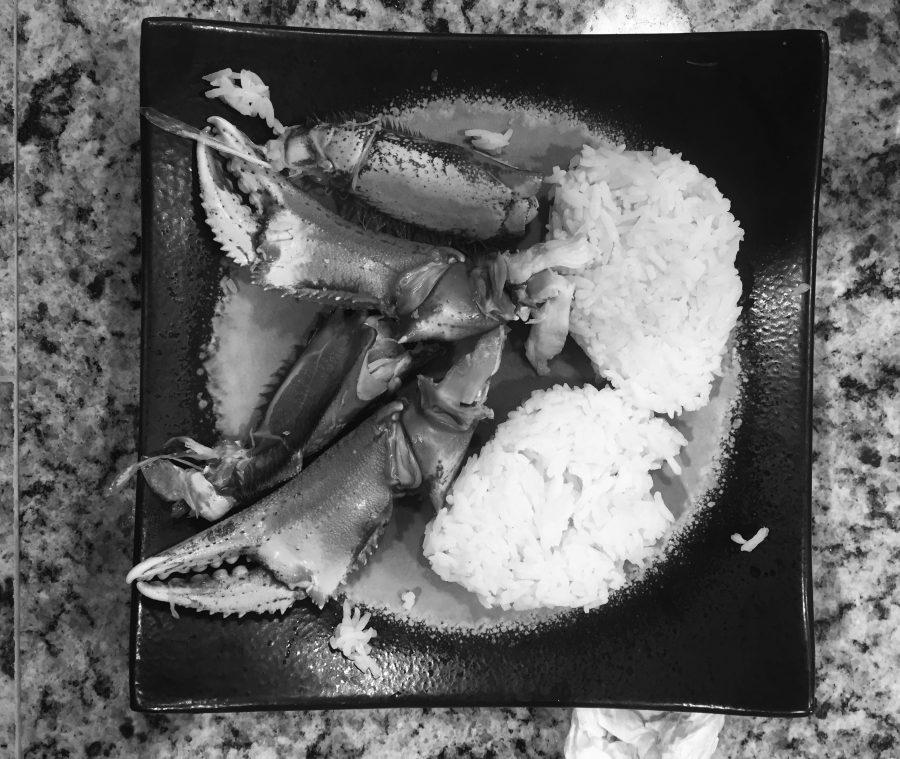 Although you might like the food you captured, you might not like the tone of the foods or the lighting in the picture. A quick fix for this is downloading a simple editing app to correct the imperfections for you. VSCO Cam is one of the better apps: it has a multitude of filters to use as well as adjustment tools like exposure, saturation, balance and highlights.
What NOT to do:
-Harsh light spots visible on plate and background
-Dirty napkin visible in background
-Unkempt arrangement of food
Leave a Comment