Spring Serves
Boys volleyball becomes the newest spring sport.
Introducing the most recent addition to spring club sports! Inspired by watching the girls volleyball practice and Erik Shoji play for America, a group of athletes banded together to start the Boys' Volleyball team. This team is composed of about eight to ten volunteer athletes from various schools.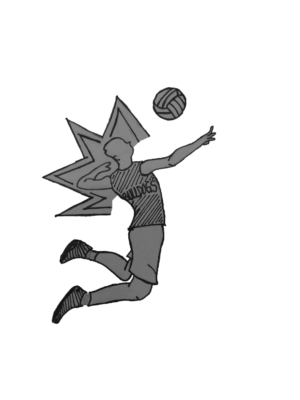 "I was really attracted to the system of the game. Everything was important in the system as everything built off each player, each touch of the ball was to better the next." Aurelius Shea, a Garfield junior said. "I saw Garfield have a girls' team and volleyball, not a recognized sport for boys. So I wanted to make a change." Shea continued. With the help from coach and advisor, Johnny Sloan, and other assistant coaches, the team was formed. "Every year we have boys from other sports who come in and see the girls volleyball team warming up. They say 'oh volleyball's easy. I wanna do volleyball'." Sloan said. "I said 'sure, I'll start a program for you guys. It's gonna be a spring activity. If you guys wanna put your money where your mouth is, let's do this.'" Sloan continued.
Practices began during spring break, but many players were unfortunately absent. "We got a little late start, because we couldn't get access to the gym until after the winter sports ended, but we have about five practices under our belt and people are progressing really fast." Sloan said. Working on improving as a team athletically and working together has been the main focus for the current practices. "Our team has been working a lot on technique and rotation thinking about where our strengths are and collectively building off each other." Shea said.
The team isn't an official Garfield sport, which causes its management to be a lot more reliant on volunteer coaches as well as student and parental involvement. There is also no direct approval for the team from the Washington Interscholastic Activities Association. This means that there also isn't a formal season. However, the team plans to organize less competitive scrimmages against some other teams. "It won't be as competitive as a real league, but everybody's kind of on the same page of starting new teams this year so it's really fun that everybody's brand new." Sloan said. Currently, games against Chief Sealth, Roosevelt and the biggest competition, Cleveland, are in the works.
Looking towards the future, Garfield boys volleyball has high ambition. "I hope that the team will continue on and play strong schools even after the seniors graduate. I also hope that [volleyball] will become recognized throughout the district as a boys' sport." Shea said. "I'm excited to beat other highschools and show them Garfield spirit!" Shea continued. "We plan to bring a win back!"
To get more information about the Garfield boys' volleyball, talk to Ms. Lynch or email [email protected].
Leave a Comment
About the Contributor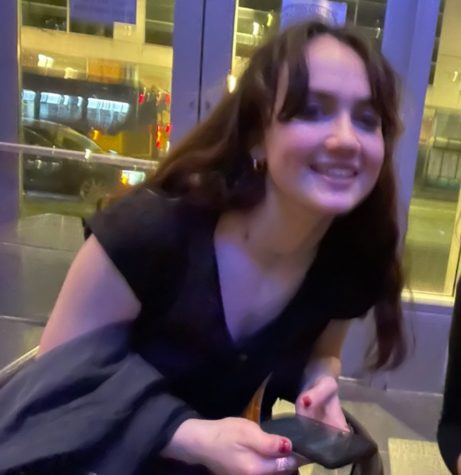 Unity Jirkovsky-Gual, Staff
Unity is a 11th grader in her second year on The Messenger! She likes theater, reading, autumn and lots and lots of coffee. She doesn't like parallel parking,...