Sticking to it
The struggles and prevails of the girls lacrosse team.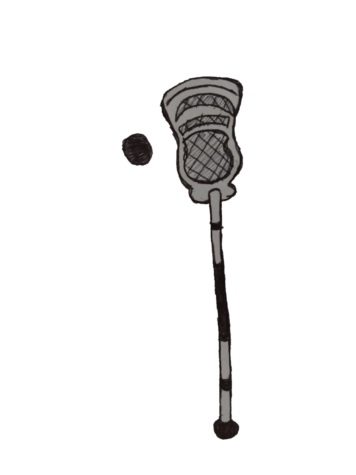 It's a common misconception that there is a Garfield lacrosse team. Although a lacrosse team practices at Garfield, students from Franklin, Bush and other Seattle high schools make up the team. While it is associated with the school, it is both organized and run by the players and parents.
Garfield Lacrosse receives no school funding and is run entirely on donation. "We have to raise all our money ourselves, but it also means we get so many more players from so many different schools." Abby Nakamoto, Garfield junior and 10-year player, said. "[The] team has a lot of costs: fields, gear, coaches," Gracie Larson, another Garfield student and 10-year player, said. However "the team can provide all gear, so it is low commitment and accessible." Unfortunately the school support and involvement is decreasing. "Lots of people don't even know that there is a team. Each year we have less and less Garfield players as they continue to graduate," Nakamoto said. "Both [girls and boys lacrosse] teams have limited school support." Larson added.
Despite this, the team is far from forgotten. With the spring sports season in full swing, the girls team is gradually preparing for their games. Players and coaches are very involved and will spend two hours on practices every weekday with games on the weekends. "Our main goal of the season is to improve our play as a team. We have some incredible individual players but are working on more cohesive play," Larson said. "The Garfield Girls Team is a really great community. The girls are super fun and welcoming" Larson continued. "We care a lot about competition and improvement, but [we] don't let that hinder the team chemistry or let that develop into a negative attitude," Nakamoto added.
With all the time they spend practicing together, having connections and creating friendships is also a very important part of playing well. They kicked off the start of the season with a dinner and will continue to participate in team building activities together throughout the season. "We do a thing called secret sister where we are assigned to give a gift to someone before every game, it's a really cute concept." Natalie Zern, a first year player from Franklin added.
Despite the lack of school support and funding, the girls lacrosse team remains one of the last examples of a neighborhood sports team. As the season's games continue, the training and teamwork proves that the lacrosse team is one to watch out for.
For more information on participating or supporting the team check out their Instagram @ghsgirlslacrosse or come to their senior night game May 3rd at Genesee field.
Leave a Comment
About the Contributor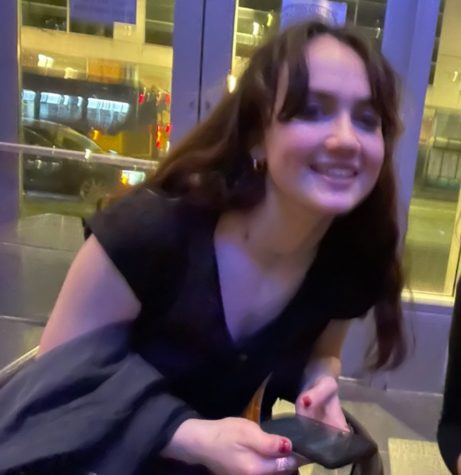 Unity Jirkovsky-Gual, Staff
Unity is a 10th grader who likes reading, theater, crocheting and cats! She is excited to be able to grow her journalism skills and work on The Messenger....