Swish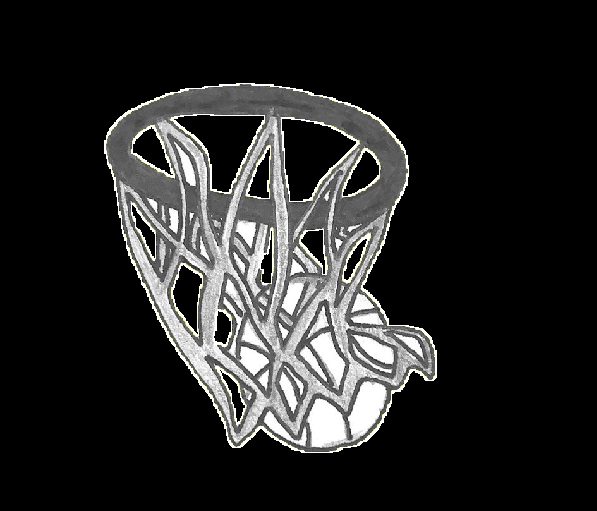 The NBA season is not even halfway done and already we've seen an incredible number of high scoring, drama-filled games and MVP-caliber performances. This year, an absurd 15 games have had 50 or more point individual showings, capped by Donvan Mitchell's dazzling 71 point effort in early January. On top of that, over 40 players are averaging at least 20 points per game, and the league is on pace to break its single season scoring record.  It is clear that no other sport in America produces the same amount of excitement and consistency at as high a rate as basketball.
 Making their mark on the league this year are three rookies from the Seattle area: Paolo Banchero, Tari Eason, and Marjon Beauchamp. Here's a look at the players
Marjon Beauchamp: Beauchamp was selected 24th in last year's draft after spending the previous season in the developmental G League. His path to the NBA has been everything but easy, bouncing between highschools and junior colleges before an uncertain draft.
 Beauchamp grew up in Yakima before attending Nathan Hale for his first year of highschool. The team, led by future NBA player Michael Porter Jr. and coached by Brandon Roy won the state championship and finished the year ranked first in the nation. Along with Roy, Beauchamp headed to Garfield for his sophomore season where he again collected the state title along with Tari Eason. Suffering from health ailments caused by mold in his Central District home, Beauchamp moved to Rainier Beach for his junior year, before finishing his highschool career at Dream City Christian School in Arizona.
 Despite receiving numerous division 1 offers, Beauchamp instead chose to participate in the Chameleon BX program, designed to help prepare him for the NBA draft. Unfortunately, the program was shuttered during the winter of 2020 and Beauchamp was forced to move home to Yakima with no NBA recognition. Without other options and suffering from intense depression, he enrolled at Yakima Valley Junior College and went on to have a standout season, averaging 30.7 points, 11 rebounds, and 5 assists a game. Again, Beauchamp was pursued by division 1 programs, but chose to play for the G League Unite Team, believing it would remove outside academic pressure. After a successful season Beachamp became the final of 20 players invited to the NBA green room for the draft and was subsequently selected 24th by the Milwaukee Bucks. In an emotional interview Beauchamp said, "Everything I had to go through, all the adversity, nobody believed in me, this is special." As a backup, Beauchamp is now averaging 6 points and 2.5 assists per game on a solid 40% shooting from the field. 
Paolo Banchero: Banchero, 20, was selected first overall in the 2022 NBA draft, after leading Duke in his freshman season to the NCAA March Madness Final Four. Banchero grew up in south Seattle, and attended O'Dea High School. By his junior year, he was ranked as the 3rd highest prospect in the country, averaging 23 points, 11 rebounds, and 4 assists a game, and leading the Fighting Irish to the state title game against Garfield. 
Banchero comes from a long line of athletes, with both his parents competing in collegiate sports for the University of Washington. His mother, Rhonda, set the all-time scoring record for the UW women's basketball program, and went on to play in the WNBA. On his right arm, Banchero has tattooed the Seattle skyline, Mt. Rainier, and the streets 41st and S Andover, the location of his childhood home. In an Interview during the draft he proclaimed, "I want to take Seattle wherever I go."
 During his first NBA season Banchero has met, if not surpassed the lofty expectations attached to being the number one pick. Through January he's averaging 23.2 points and 8 rebounds per game —- unbelievable stats for a  rookie. Banchero will look to continue his success through the second half of the season, and could potentially receive all-star recognition. 
Tari Eason: Eason was selected with the 17th overall pick of the draft by the Houston Rockets.
He began his high school career at Garfield under coach Brandon Roy in 2017, however received  little playing time in his first two seasons. After an unsuccessful 2018 championship run with future NBA players Jaylen Nowell (Timberwolves) and MarJon Beauchamp (Bucks), Eason transferred to Federal Way, averaging 18 points and 11 assists per game alongside future NBA player and 5 star prospect Jaden McDaniels. He transferred back to Garfield for his senior season, where he led the team to a state title, defeating Paolo Banchero and O'Dea in dominant fashion. 
In college Eason initially played for the Cincinnati Wildcats, averaging only 7.3 points per game, before transferring to LSU his sophomore year. Off the bench he averaged 16.9 points and 6.6 rebounds for the Tigers, earning him SEC 6th Man of the Year Awards. 
In the NBA summer league Eason averaged 17.2 points with 44.7% shooting from the field, and is now putting up 8 points per game in his first season.
Leave a Comment
About the Writer
Eli Silver
Eli is a 16-year-old junior excited for his first year on the messenger. In his spare time, he enjoys working out and climbing at SBP, playing sports,...