Giving our two (s)cents
As the season of winter wonderlands and cozy nights spent with friends and family approaches, many are looking to make their rooms the ultimate cabin getaway. Regardless of which holiday you are celebrating this winter break, if any at all, anyone can partake in the sweet and aromatic scent of a good candle. But with so many options out there, it can seem impossible to distinguish which ones will fill our hearts and noses with joy, and which ones just smell like your grandma's all too pungent air freshener. With that being said, here are our top picks for local candle suppliers and their best selections this holiday season.
Alpine Ski Trip Candle—Target  
This candle smells like the beginning of a new winter season, which means skiing and snowboarding is coming up soon! The aroma of fresh snow and sweet pine trees lingering throughout the forest is the scent that this candle gives off. The minimalist, yet in-season style to the candle matches the smell very well. This candle has a somewhat faint scent, yet it takes you away, feeling that you are in the alpine wilderness, about to go down a ski run. This inexpensive candle is a great way to have your home smelling like pines, peppermint, vanilla, and the outdoors as well as get you into the winter spirit!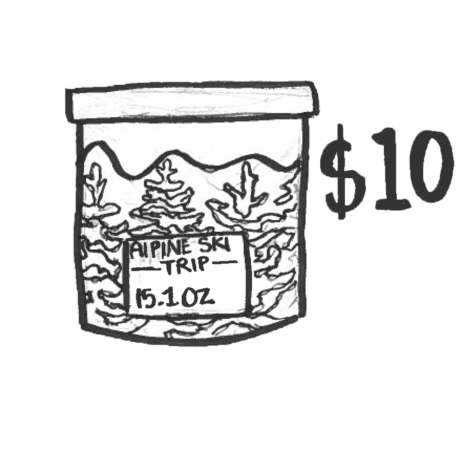 Cinnamon Caramel Swirl Candle—Bath and Body Works 
As the name suggests, this candle truly does smell like a Caramel Apple Spice drink from Starbucks. The hint of cinnamon and the sweet caramel reminds you of the upcoming holiday season, and will deliver an amazing, room-filling fragrance experience. After lighting the candle, your house will be smelling of brown sugar and fresh cinnamon buns right out of the oven within twenty minutes! Along with that, the decorative exterior gives off a great holiday flare, with  festive holographic foxes. This is a highly recommended candle which includes quality lead-free wicks.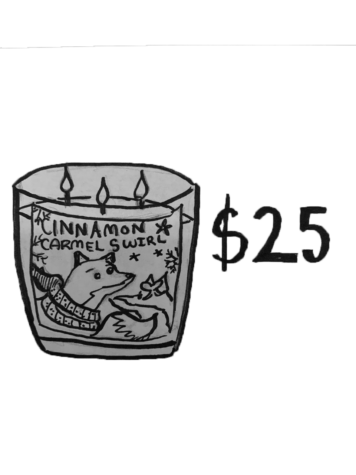 Acorn Votive- Anthropologie 
The Acorn Votive from Anthropologie is perfect for the person in your life that is averse to strong smelling candles. As the name would suggest, the Acorn Votive is shaped like an acorn. This candle is not flashy by any means, yet despite this, it is not bland. This unscented candle is only twelve dollars and comes in four colors– ivory, cream, brown, and chocolate. A fun feature of this candle is that you can choose which way you would like to burn it. There is not much to say other than this is arguably the most aesthetically pleasing candle from our picks, given that it balances simplicity and decoration.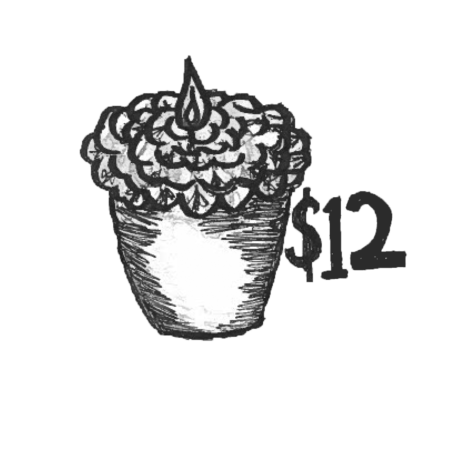 White Birch 3×4 Flameless Pillar Candle– Crate and Barrel
Last but not least, the flameless battery-powered "candle" from Crate and Barrel. While the concept of a flameless candle may seem strange or unnecessary, there are some considerable benefits. For example, the average three wick candle can burn for about 35 hours before needing to be replaced. The flameless candle offers 600 hours of battery life and does not require purchasing an entire new candle. So, while it is certainly more expensive than some of our other picks, you will get a lot more use out of it. As the name suggests, the candle's exterior strongly resembles that of a white birch tree. Even without any physical warmth to it, this candle offers a perfect year-round cozy touch to any room.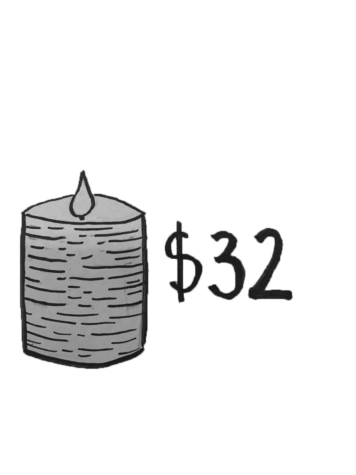 Leave a Comment
About the Contributor
S. Avalon Leonard, Staff
Avalon is a passionate 18 year-old senior and has been writing for the Messenger since January of 2021. When not at school or volleyball practice, you...