Music Monopoly Master
Ticketmaster's monopoly enables it to have awful service – and get away with it.
Taylor Swift announced her upcoming concert tour, the Eras Tour, on November 1, including a concert in Seattle at Lumen Field. Fans all across the U.S. rushed to buy tickets from Ticketmaster –the platform Swift used to sell tickets. Buying tickets should theoretically be a simple and quick process; nothing should be more expensive than the ticket price. However, fans encountered quite a different experience.
Among those who tried to buy tickets for Swift's concert was Junior Hannah Ziesche. While trying to buy tickets, she encountered a multitude of obstacles. Ziesche recounts that "the first tickets were canceled…then the website crashed…[then] they rescheduled the sale." Ticketmaster eventually canceled the entire sale, citing "unexpectedly high demand" as the reason for the website crash and resulting cancellation. Even without the the sale cancellation, Ticketmaster faced criticism for the high service fees it imposes on customer
With horrible service and astronomically high fees, a corporation like Ticketmaster should never exist. Normally competition from other organizations would force Ticketmaster to drastically improve their service or risk losing customers. However, Ticketmaster maintains a near total monopoly on every aspect of the live music industry. 
Before we can understand Ticketmaster's grip on the live music market, we must first understand how a monopoly works. Mr. Snyder, who teaches AP Government at Garfield, explained that a monopoly "eliminates competition by controlling so many variables…thereby they control prices because there's no competition." Ticketmaster, holding a monopoly with no competition, is able to control fees, prices, and service on its own volition. 
The live music industry didn't used to be this way. Ticketmaster was founded in the 1970s as a ticket sales and distribution company, serving as a platform to buy tickets to concerts. To sell tickets, Ticketmaster must have a contract with the artist performing and the venue holding the concert. 
 Mr. Snyder remembers "buying tickets from Ticketmaster to go to a lot of concerts in the early 90s". Nonetheless, Ticketmaster was not his only choice to buy tickets, as he could "order tickets directly from the band in the mail." The constant fight between Ticketmaster and individual bands selling tickets directly created market competition. This competition limited the power any single company had, forcing companies to lower prices and improve service.
But in 2010, everything in the live music industry changed. Ticketmaster, the top company selling tickets, and Live Nation, the top company promoting venues, merged into one company under the banner Live Nation Entertainment. 
As Mr Snyder testifies, the "same company that does [venue] promotion for artists…now handles the ticket sales directly for venues." As a result, Ticketmaster no longer had competition as almost all artists or venues now had exclusive contracts with one company. This made holding a tour for an artist or hosting an artist for a venue without going through Ticketmaster practically impossible. Ticketmaster can thus charge exorbitantly high fees and provide bad service at the same time.
A monopoly like this seems impossible to break. However, the government does have one weapon at its disposal: the legal system. Monopolies, which violate free market principles, are illegal under the Sherman Antitrust Act, and the federal government has opened an investigation into Ticketmaster. If it is proven that Ticketmaster holds a monopoly, the merger between Ticketmaster and Live Nation may be broken apart. If Ticketmaster's monopoly is allowed to stand, the live music industry may well suffer under its grasp forever. What decision the courts make, and the consequences of that decision, remain to be seen. 
Leave a Comment
About the Writer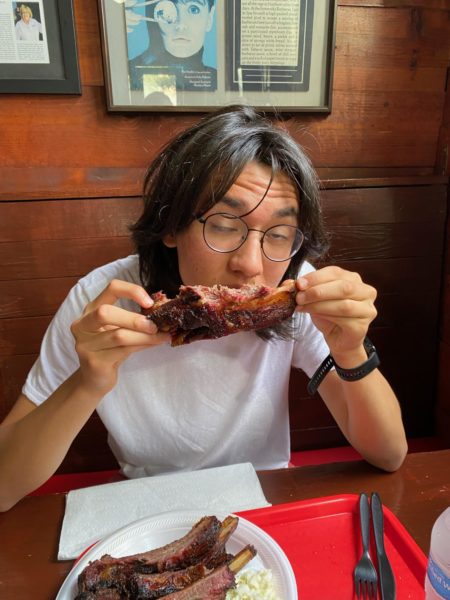 Leo Carlin, Business & NFO
Leo (he/him) is a senior at Garfield, on his second year of the Messenger, and edits the NFO section while running the Messenger's business side. Leo enjoys...