Free Speech Absolutist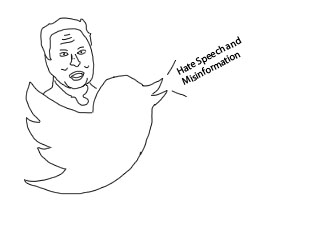 On October 27 2022, Elon Musk officially completed a $44 billion deal to buy Twitter. It marked the end of a highly publicized months-long saga that goes all the way back to April. Featuring numerous tweets, documents, a legal case that almost went to court, and exorbitant sums of money, this buyout also raises concerns about the proliferation of hate speech and misinformation.
Twitter is one of the largest social media companies in the world. Founded in 2006, it has since grown to serve 330 million users worldwide. It has frequently faced criticism and controversy on the spread of hateful or misleading content through the site. To deal with hateful or misleading content, Twitter has a set of content moderation policies outlining what cannot be posted, and will take action when posts are in violation of the policies. In January 2021, Twitter banned the account of the former president Donald Trump, from the site for "inciting violence". This was immediately after the January 6 Capitol Insurrection, which Trump actively advertised on Twitter. Additionally, Trump and others used Twitter to spread Covid-19 misinformation, such as promoting unproven and potentially dangerous drugs like hydroxychloroquine as a cure for Covid-19 and downplaying the severity of the pandemic. The difference between free speech and false or hateful speech is like balancing on a knife's edge. Thus, the content moderation policies of Twitter have always been the subject of scrutiny and debate ever since the company was founded.
Elon Musk is the richest person in the world, with a net worth of almost 200 billion dollars. He has been involved in numerous large companies, such as Paypal, Tesla, SpaceX, and now, Twitter. He is often known for his online publicity stunts and willingness to endorse inflammatory or misleading content. He has described himself as a "free speech absolutist", and openly criticized Twitter's guidelines monitoring hate speech and misinformation, saying they restrict free speech. In May, he publicly stated he would reinstate Donald Trump's account on Twitter if his deal with the company went through. Musk softening restrictions on what can be posted allows individuals and organizations to spread inaccurate, false, and hateful messaging.
Already, the effects of Musk's acquisition of Twitter are beginning to show. Many big changes have already been made at the company. On November 4, Musk announced in a tweet that the company had begun layoffs, aiming to slash its 7500 person workforce in half. To justify this, Musk said Twitter was losing up to $4 million a day. Musk also targeted the company's top executives; firing CEO Parag Agrawal, CFO Ned Segal, and Policy Head Vijaya Gadde. In response to Musk's decisions, many of the company's leaders in security, content moderation, and sales have resigned from their positions. Regarding the fears around hate speech and misinformation, Musk has stated that no changes will be made, until a "Content Moderation Council" completes a review on the company's content moderation policies. However, even with no change to the actual policies, those spewing hate speech seem to be emboldened by the simple presence of Musk as the head of Twitter. Researchers at Montclair State University, in New Jersey, have found that the usage of terms commonly found in hate speech increased four-fold immediately after Musk's acquisition was officially announced.
Leave a Comment
About the Contributor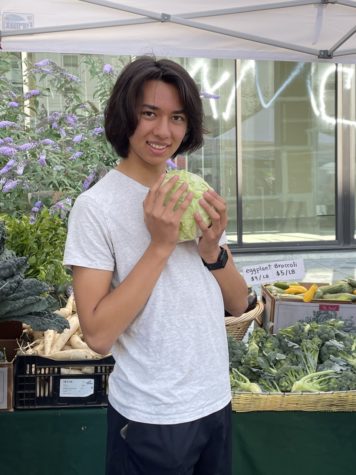 Leo Carlin, Staff
Leo is a 16-year-old junior at Garfield and is in his first year on the Messenger. He enjoys running for Garfield's cross country and track teams. Outside...