Out with the Old, In with the New
Messenger staff fixing Seattle sports team's mascots.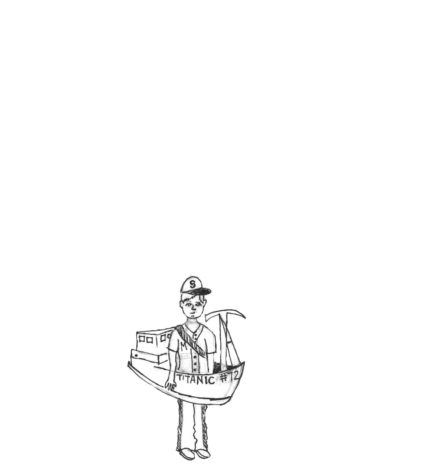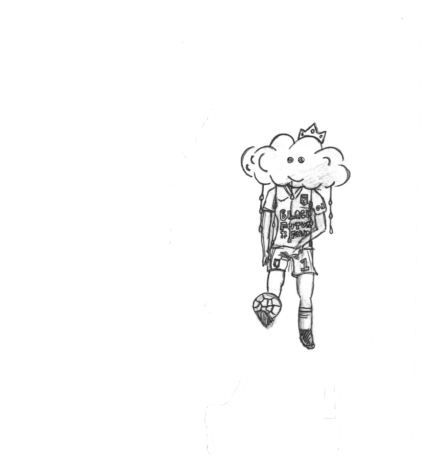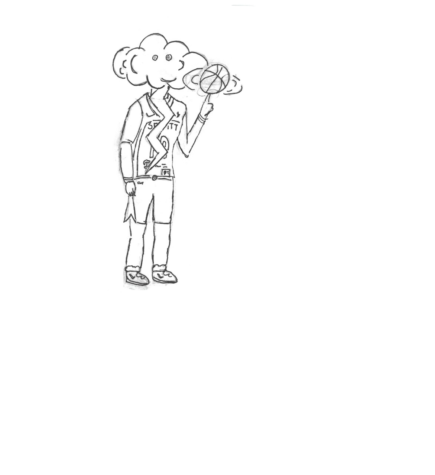 Seattle Krakens
You may know the Seattle Kraken's as the team who opened the new environmentally-friendly arena just last year. But fans know them as the team with the most confusing mascot ever. If you thought a team that was already named after an animal – the Kraken – would have an easy time picking their mascot, you would be wrong. Instead of taking the easy road, they decided to be special and have some troll-looking creature named Buoy be the face of the team.
Now, you may be thinking to yourself 'Why in the world would they pick a troll?' Or 'Why not, you know, a Kraken?'. We asked ourselves the same things. And so, our beautiful yet simple design features a mascot enveloped in a squid-like top half, with a human bottom half wearing the team jersey to represent team spirit while reminding fans what they came to see – hockey.
Seattle Mariners
The Seattle Mariners have had quite a run this season, making it into the playoffs for the first time in 21 years. But their season ended almost as sadly as their mascot design. If you don't know what in the world a 'mariner' is, you wouldn't be alone. A mariner, according to Oxford Dictionary, is "a sailor". So with that cleared up, the logical assumption would be that their mascot is perhaps, a sailor? No.The Mariners team mascot is in fact a moose. Now, they do get points for the alliteration, but we think they can do better. For the Mariners' new mascot, we went with a more Halloween-costume-esc design, for a nuanced element of 'sailor' with the mascot standing in a boat. The boat happens to be the Titanic, representing their devastating loss this season with the exact number of lost games over the years painted on the side. Of course, the mascot is holding a baseball bat to bring it full circle and remind fans that the Mariners do indeed play baseball.
OL Reign
OL Reign was ranked the #1 NWSL team this season, ensuring them a spot in the semi finals, where they lost 0-2 against Kansas City on Oct. 23. This Bold team was bought last year by Olympique Lyonnais Groupe, a french soccer company, and as of 2021 adopted the lion badge on their jerseys.
But it turns out that this team's mascot is as absent as their equal pay. As we had nothing to start from, we took complete artistic liberty to create them a brand-new mascot.. This mascot features a cloud that happens to be raining and wearing a crown. We cleverly played the double meaning of their name and bringing in a piece of Seattle History. Its ingenious and unique look will surely bring attention to this rebranded team.
Seattle Storm
Our last team, the Seattle Storm, have perhaps the most eye-catching mascot of all – in the absolute worst way possible. These 4-time WNBA champions clearly shoot hoops to make up for what they lack in mascot inspiration.
"Doppler" is some sort of red fuzzy creature who looks like something straight off of Sesame Street – or a child's illustration of a stuffed animal from their nightmares.
Dopple is always seen sporting some sort of glove. From mittens to boxing gloves, they seem very confused about what sport they are supposed to be representing. The Storm team shouldn't worry though, because we fixed their interesting attempt at a mascot. Our mascot design fashionably sports a giant thundering cloud, and is wearing the Storm uniform, subtly bringing us back to the team name.
Leave a Comment
About the Contributor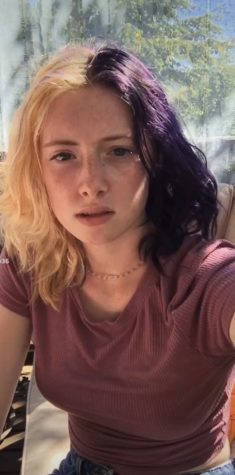 Lea Shaw, Staff
Lea (she/her) is a junior at Garfield. She spends much of her time running for Cross Country and Track. When she isn't at school or at practice, she...