Midterms Aren't Mid!
Just because the election isn't presidential, doesn't mean it isn't influential
The 2022 midterm election is almost upon us which means many among Garfield's senior class are preparing to vote in their first election. This November 8th, Washington voters will cast their ballots for representatives and senators to represent them at all levels, federal, state, and local. But who are the candidates? What do they stand for? What elections are even happening? And will Patty Murray and Tiffany Smiley be resorting to fisticuffs at their next debate? 
One of the most prominent election races is the US Senate election between incumbent Sen. Patty Murray and challenger Tiffany Smiley. The winner of this election will go on to serve in the US Senate all the way in Washington D.C! 
Sen. Murray is the incumbent senator. If she is reelected, she promises to be a fighter for the people by defending abortion rights and advocating for families and workers. She aims to defend Washington residents from those who would "jeopardize American democracy."
Smiley swept the Republican Party nomination in the August primary. If elected, she promises to protect and serve those men and women in law enforcement. She also aims to address the homelessness crisis "plaguing our communities."
Though much less prominent but no less important than the US Senate, voters across Washington will also elect the entire state legislature, based upon legislative districts. These districts divide the entire state into equal population areas, with many Garfield Students coming from the 11th, 37th, and 43rd legislative districts. Each district will elect one state senator and two state representatives.
The 37th legislative district represents the Central District, International District, Mt. Baker, Columbia City, Hillman City, Rainier Valley, Skyway, and part of Beacon Hill. One of the most interesting races here is for a state representative position, between Emijah Smith and Chipalo Street. Both candidates are part of the Democratic Party.
A first time candidate, Emijah Smith is a local community leader committed to healthy families and healthy communities. Smith grew up in the Central District and attended Garfield High School (Yes, alumni!). She has seen first-hand the effects of government policy on this community, such as the War on Drugs. She is determined to be a community leader, serving for and empowering everyone.
Chipalo Street is also a first time candidate, boasting a wide-ranging track record of leadership and problem solving. Street has worked at Microsoft, taught computer science curriculum to South Seattle youth, started a small real estate company, and even ref'd international, collegiate, and local soccer matches. He is ready to bring this experience to help serve the 37th district.
The 11th legislative district represents SODO, Georgetown, South Park, Tukwila, and the other part of Beacon Hill. A notable race is the one for state representative, between Steve Bergquist and Jeanette Burrage.
Steve Bergquist is the incumbent state representative in this race. Bergquist is a public school teacher at Lindbergh High School, and the only teacher in the entire state legislature. With this experience, he has and promises to continue advocating for students, teachers, and the rest of the community.
Jeanette Burrage is a former state representative, judge, and city councilmember, and the challenger in this race. Burrage promises to fight for a multitude of issues, but has a particular focus on "Less Crime and Lower Taxes".
Leave a Comment
About the Writers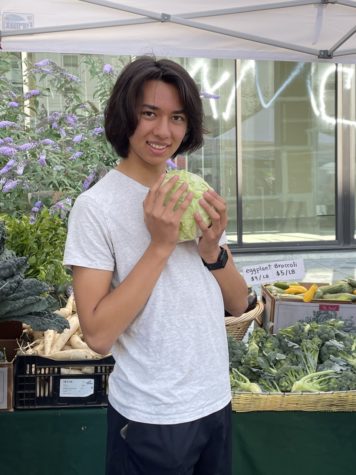 Leo Carlin, Staff
Leo is a 16-year-old junior at Garfield and is in his first year on the Messenger. He enjoys running for Garfield's cross country and track teams. Outside...
S. Avalon Leonard, Staff
Avalon is a passionate 18 year-old senior and has been writing for the Messenger since January of 2021. When not at school or volleyball practice, you...