FALL In Love
Maybe it's the weather, maybe it's school starting back up, or maybe pumpkins are an aphrodisiac. Whatever the reason, as the leaves begin to fall everyone seems to be coupling up. There are a variety of fun date ideas around Seattle, so here are a few to get you a boo before the cold months descend upon us. 
Georgetown Morgue 
Do you or your crush get a little thrill from being scared? Then a trip down to the Georgetown morgue is perfect for you. And if the idea of haunted houses scares you, what better way to experience fear than in the arms of your date?  
Pie Baking
If you're looking for a more relaxing date, there's nothing wrong with staying in. Have a fun at-home date and bake a delicious fall pie together! 
Central Cinema
A cool, fall twist on a dinner and movie date would be taking a special someone to Central Cinema for a scary flick. They deliver food right to you and there's no pesky arm rest in between the seats, which is perfect for… talking.  
Halloween Thrifting
Please, for the love of whatever you believe in, do not get your costume from Spirit Halloween. Take your crush and find fun costumes at your local consignment shops. Show your date you can be creative and eco friendly! 
Arboretum 
Last but definitely not least, get your hearts pumping and your body moving with an autumn walk through the Arboretum. Maybe the changing leaves will help change your relationship status this fall.  
Whether you use one of these date ideas or not, shoot your shot this fall, you never know what could happen!
Leave a Comment
About the Contributor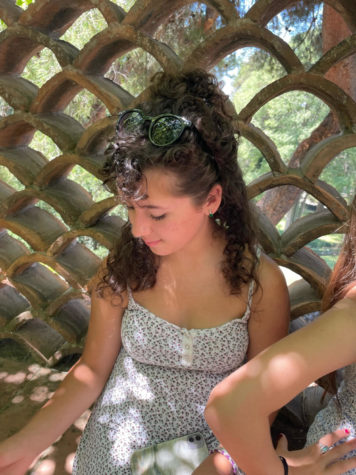 Kennedy Greenfelder
This is Kennedy Greenfelder. She is a junior at Garfield. Some things she enjoys doing are traveling, baking and reading books that make her ugly cry....