Laurel Hell: Of Music and Mitski
After announcing a hiatus in 2019, Laurel Hell marks Mitski's first album in four years.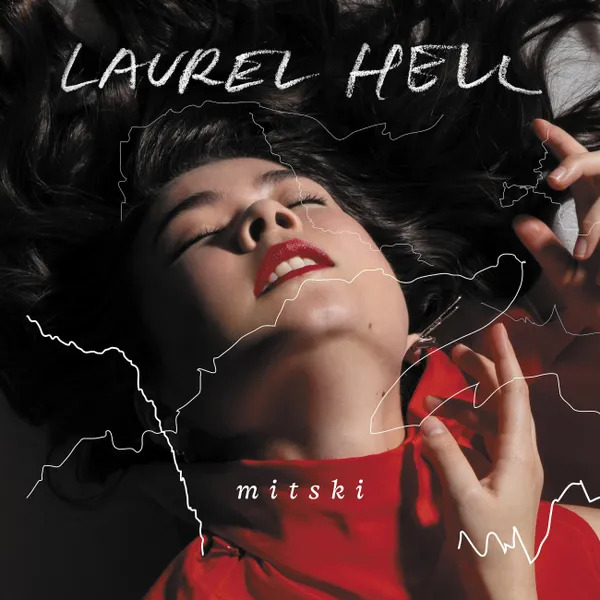 In September of 2019, Mitski announced her intention to quit music at her Central Park tour stop for Be the Cowboy, stating that this show would be her last. However, she reneged on this statement with the release of "Cop Car" in January 2020. Laurel Hell, her latest album, was written over quarantine, with the lead single being "Working For the Knife".
Unlike Be the Cowboy, which Mitski described as "music that was putting up walls against the listener," (Pitchfork), Laurel Hell envelopes the audience in Mitski's emotions. This is rather ironic, as a "laurel hell" is a thicket of laurel that grows so dense and intertwined that passage through it is impossible.
The opener "Valentine, Texas" introduces the audience to a new Mitski, as she sings "Who will I become tonight?/I'll show you who my sweetheart's never met". The song, best described as humdrum, sharply contrasts the finale "That's Our Lamp". "That's Our Lamp" is more in tune with music Mitski usually produces. Its beat bears an uncanny resemblance to "Washing Machine Heart" on Be the Cowboy. The lamp mentioned in the song is a marker for the lyric's focal point, which is a room. While the beginning of her album starts leading her audience into the dark, the final song closes out the album on a wistful note, with Mitski's last lyric being "That's where you loved me", referring to the room illuminated by the lamp. Three songs prior to "That's Our Lamp", in "There's Nothing Left For You," Mitski is urging someone to leave the room they've confined themselves in. She sings, "There's nothing left for you/Nothing in this room", and tells them to move on to another person so that they can realize their potential ("And find a new you/Give her all the love you saved for it/You could touch fire/You could fly"). The room appears to be a metaphor for the person's relationship with Mitski. 
Mitski has become widely known for singing about complex broken, unstable relationships, and "Should've Been Me" is no exception. Like the title suggests, it should have been her in an embrace and having fun with the object of her desire. Initially, it would appear that she's singing about another woman. The lyrics "When I saw the girl looked just like me" and  "You wanted me but couldn't reach me/So you went into your memory/Relive all the ways you still want me" imply otherwise, suggesting that the object of Mitski's envy is actually a past version of herself. 
The album combines Mitski's lyrical narration with a variety of rhythmic choices that overwhelm the audience in seemingly mundane feelings, like resignation in the song "There's Nothing Left For You", while amplifying the white-hot jealousy of oneself in "Should've Been Me" and sympathizing with those who are greedy for love and attention in "Love Me More". Laurel Hell delivers a tsunami of emotions, leaving her audience reeling and demanding more. 
Leave a Comment
About the Contributor
Michelle Tong, Staff
Michelle is a 17 year old senior and this is her second year writing for The Messenger. In her downtime, she likes going on walks, listening to music,...