More Music @ The Moore
Talented musicians bring their art together in harmony at the Moore Theatre.
Over the past 20 years, More Music @ The Moore has featured young Seattle musicians exploring their creativity and looking to expand their careers in the industry.
The program enlists the help of talented musicians with extensive experience to mentor the young artists in their music creation. The end product is a full concert hosted at the More Theatre. 
Through collaboration with fellow participants, the skilled artists bring together diverse musical styles ranging from classical jazz to indie rock, rap, and R&B. Two solo musicians and one band shared their experience working with one another and gave insight into the production of More Music.
Shemar is a rapper who has been performing since middle school. First participating in school plays and musicals, he eventually started recording his music as a high school freshman.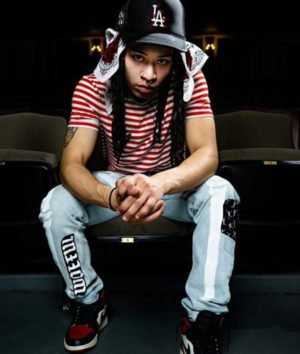 He attributes many of his performance qualities to Seattle's Teen Summer Musical, a program where kids spend their summer staging large-scale musical productions. This prepared Shemar to perform in front of a crowd as well as invest in a story and character. "I've learned to take it and apply it to how I perform my own music, because I do tell stories throughout my songs, and I want to express that in being an artist on stage," Shemar said.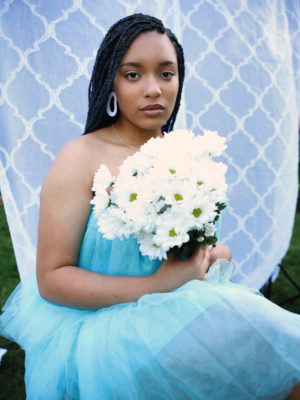 Samara Reign, a vocalist, began publicly singing in her church choir at the age of five. Samara's background in music and performing goes beyond her church choir because similar to Shemar, she was also cast in many Teen Summer Musicals.  When the pandemic started, her performance work was slow, but she managed to get gigs singing at community events at the African American Museum and various locations around Seattle. 
Aurora Ave is an indie-rock band that formed in October 2020. Koh Casaba plays rhythm guitar, piano, and writes for the band. Gabi Meredith plays lead guitar, Michael Smithgall is the drummer and co-producer, and Payton Smith plays trumpet.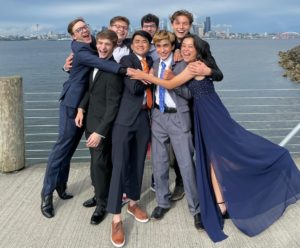 They all picked up their primary instruments by freshman and sophomore year of high school, and each have unique musical background in middle school and high school bands. Some have been participants in Seattle's All-City Marching Band and Seattle's School of Rock. 
There is a lot to be excited about in this show and each performer has something different to look forward to. 
For Shemar, it's about the connections he's making with the other local artists. Aurora Ave shares the same sentiment. "There's a lot of other artists and they're all insanely talented and we're bringing it all together to make one finished product. So this is our first time playing with a violinist and a rapper so it's kind of insane." Aurora Ave said.
More Music means a lot to the artists. "[It means] that I can do anything I set my mind to," Samara said. This is just the beginning of a long journey for the musicians. 
"For me, it literally means more music," Smith said. They have no intentions to slow down.
"This honestly is my wake-up call to start taking music more seriously than I have been in the past years. I think it's definitely a sign," Shemar said.
Leave a Comment
About the Contributor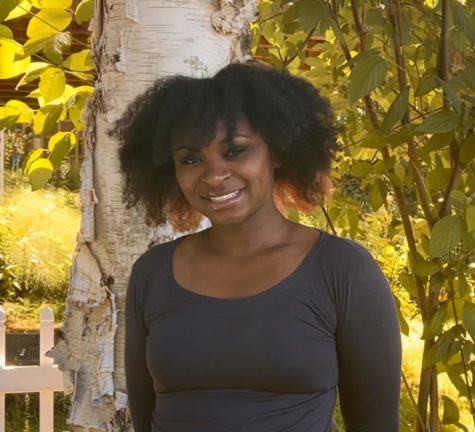 Lakelle Bridges, Managing Editor
Lakelle Bridges is a senior at Garfield High School. After spending two years as a writer on staff she is now excited to be serving as a Managing Editor...