The Central District: Celebrating Black Businesses and History
A Walking Tour of the Community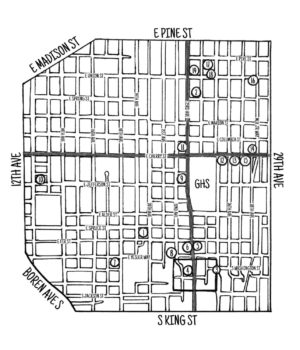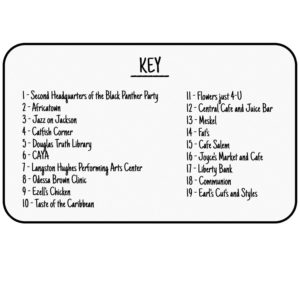 The Central District has been a hub for Black culture for over 100 years and continues to be one today. While some businesses have closed or moved away, others have remained for decades due to the Central District community's continued support. New Black owned businesses continue to open around the neighborhood, combating gentrification and continuing to cultivate the culture that historical businesses before them started. All Black owned businesses, new and old, are essential to the culture and community that the neighborhood provides. This map serves as a celebration of the Black owned businesses the Central District is home to.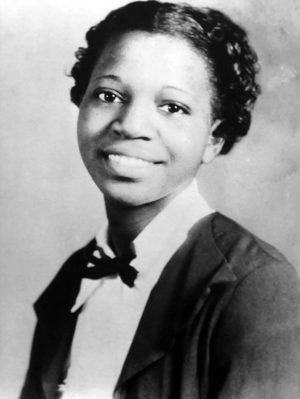 Odessa Brown 
Odessa Brown Children's Clinic has been providing the Central District with quality mental, behavioral and medical healthcare services since 1970. The clinic is named after Odessa Brown, a civil rights era activist who, after being denied health care as a Black woman, fought for healthcare options for people of color in the Central District. A year after Brown died from leukemia, the Odessa Brown Children's Clinic opened, named in her honor. Her memory serves as a representation of the resilience of the Central District, and the power of activism.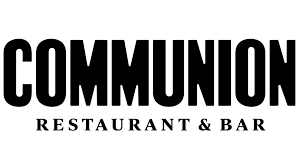 Communion 
Newly introduced to the Central District, Communion is an award winning restaurant, named in the Best 12 New Restaurants in the world by Conde Nast. The restaurant opened just before the pandemic started, and is located on the grounds of the previous Liberty Bank, which was renovated by Africa town. Chef Kristi Brown and her son Damon Bomar are head chefs and owners of the soul-food restaurant. The menu includes Southern classics such as mac-n-cheese, grits, catfish and cornbread, as well as soul-food adaptations of other cuisines, including banh mi and sushi. Their delicious food is a result of the chef's commitment to familiarity and comfort, values which can be seen in many businesses throughout the Central District.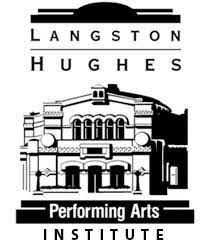 Langston Hughes Performing Arts Institute 
Founded in 1972, the Langston Hughes Performing Arts Institute (LHPAI) has been a pivotal cultural and artistic landmark in the Central District of Seattle for over 40 years. The community center was named after the influential Black poet and writer, Langston Hughes (1901-1967), known for his work as a leader of the Harlem Renaissance. Today, LHPAI works in tandem with the non-profit LANGSTON (established in 2016) to continue uplifting African American arts and other cultures in Seattle. For example, the Seattle Black Film Festival, hosted by the LHPAI for the last 18 years.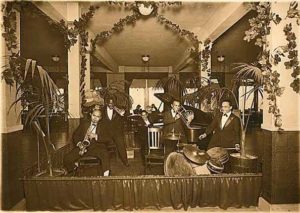 Jazz on Jackson
Due to strong Black populations in the Yesler-Jackson area, jazz culture has always thrived in Seattle. In the 1920s during prohibition and the Great Depression, bustling underground clubs lined the avenue. Historic Jackson Street nightclubs such as the Green Dot, the Black and Tan, and the Blue Rose provided entertainment and jobs for many Black community members. These spots led to the rise of jazz throughout the rest of Seattle during the 1940-1950s, and the breakout of many famous CD musicians such as Quincy Jones, Ernestine Anderson and Ray Charles.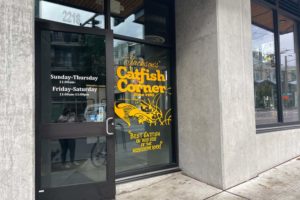 Jackson's Catfish Corner
On Juneteenth of 2021, Catfish Corner reopened after being absent in the Central District for 7 years. The original Catfish Corner on Cherry closed in 2014, but reopened to the excitement of community members who missed the delicious soul food. Malachiah Orr, a Senior at Garfield, and Catfish Corner employee, speaks on the importance of supporting black owned businesses. "It's important to support Black businesses because there's really not a lot of them. And when there are some, a lot fall down or don't do very well, so to see Black owned businesses like Catfish doing well, it makes me very proud."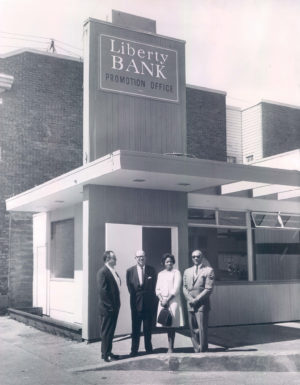 Liberty Bank
The Liberty Bank building used to be the first Black-owned bank in the Pacific Northwest. Now, it's a community that is home to affordable housing and Black-owned businesses Originally, the bank was founded in response to the redlining and disinvestment in Central Seattle, serving the community for 20 years. After being bought by Community Roots housing, who worked with Africatown, the Liberty Bank building has incorporated its rich history in many ways, with art and historical documents telling it's story. In addition to affordable housing the bank also now provides a space for Black-owned businesses to thrive, such as Earl's barbershop and Communion on Union.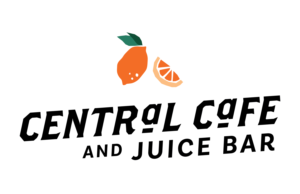 Central Café and Juice Bar
Bridgette Johnson is the owner of Central Café and Juice Bar, located on East Cherry Street. Johnson herself is a Garfield Alum. She started the café because she wanted to create a mirror of the welcoming community she had when she was a kid. "My hope and dream for this area is, you know when you go to some neighborhoods in the area where they have a market and the little trees, it looks like a business district. I'm hoping that our street can become that. This is where most of the business is happening" Johnson said.  The café has been providing freshly squeezed juices since the business opened in January of 2020. The Café is also eco-conscious, using local ingredients as well as compostable and recyclable materials.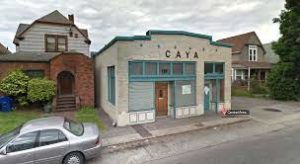 CAYA
Created in 1964, The Central Area Youth Association (CAYA) offered football programs for local kids. As time went on, the organization has expanded to provide educational and social help, mentorship, leadership development, and recreational activities for youth. In 2017, kids from CAYA visited the Seattle Seahawks training camp. Notable people that participated in CAYA are current Seattle Mayor Bruce Harrell, former NBA player Jason Terry, and former NFL player Corey Dillon.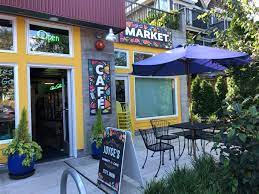 Joyce's Market and Café
Joyce's Market and Café on MLK and Union is a small but quaint café, owned by Joyce Hosea. Sidra Wernli, an employee at the Market speaks on the time and commitment Hosea has put into the business: "She has a lot of experience [owning a business] and has had multiple businesses over the years…I think she's inspiring. Recently, I have been one of her only consistent employees and can only work weekends…There is a lot of work that she puts into this business." While it may be tough running a business in the Central District, Hosea has persevered. She sells sandwiches, custom cheeses, soups, salads, and more in her market, perfect for picnics and any rainy day in Seattle.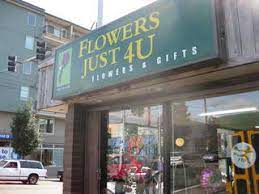 Flowers Just-4-U
23rd and Cherry is home to the only Black owned flower shop in the Seattle region. Mary Wesley is the proud owner of Flowers Just-4-U since 1984, previously working in management at Boeing field before retiring to dedicate all of her time to the shop. The small business has been resilient during the last few years, fighting against gentrification, city waterline shut downs, and rent increases. While facing difficulties staying open however, the community rallied around Wesley, supporting a GoFunMe created by Africatown which raised almost $26,000 in 2019. The Central District community and Welsley's dedicated customers continue to uplift the business as the Covid-19 pandemic persists. 
Leave a Comment