Meet Local Black Hair Stylists
Vasuda Salon:
Jessica and Emmett Henely are prominent in the Seattle Black hair scene. The two partners run the Vasuda Hair Salon. They've been in the hair business for 35+ years with Jessica as a business manager and Emmett as a stylist. They opened Vasuda Salon 11 years ago. Emmett saw that as the natural progression in his career.
As an interracial couple, they push the idea that they want to build a safe place for anyone and everyone to get their hair done.They emphasize the importance of building hair styling education around hair texture, not race.


Vasuda Salon has two locations, one in North Seattle near Northgate and a location in the Kent-Des Moines area. The Kent location is where the couple primarily works now. At the Kent-Des Moines location, Emmett is running a cosmetology school with an emphasis on training stylists on all hair types to improve knowledge around curly hair. Emmet is a forward thinker in the cosmetology field. Various states are beginning to raise the cosmetology bar, passing laws requiring this around the country to include education on all hair types independent of race.
Vasuda Salon promotes that they can do anything under the sun! With noteworthy styles like curly cuts and braids. Their business supported by the tagline "Live Learn Get Beautiful".
Texture is a salon in the heart of Belltown Seattle. It was opened in February of 2018 by Lily. Texture was created after her success at other Seattle salons, particularly Xazz Salon in the Central District where she created "Cornrow 101" in 2007. "Cornrow 101" taught people who are new to styling black hair how to braid. She worked at Xazz Salon after receiving her cosmetology license from Seattle Central Community College.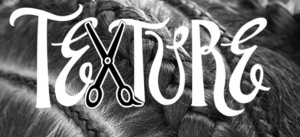 Lily is now a certified Devacurl stylist and specializes in curly cuts, natural hairstyles including locs, braids and twists. She also launched her braiding master class, "Cornrow Masters" to follow up with further education on more complex hairstyles. Texture is run with 3 other wonderful stylists, described as a group of artists passionate about their craft.
Leave a Comment