Sporty Scholars
Committed athletes explain how to navigate the college recruitment process.
As we march on through the school year, the senior class begins to shift its focus to what the future holds. For many, the answer is college, and for an even more select few, it's collegiate athletics. The college recruiting process is not simple, and it's easy for younger kids that want to play sports in college to get confused. Three Garfield students who will be playing sports in college sat down to explain what their recruiting process was like, and how they chose which school to attend. 
Averi Webb
Sport: Swimming
College: The University of Nevada, Las Vegas (UNLV)
Averi Webb knew that she wanted to continue her swimming career at a college on the sunny west coast. There was one problem, all the colleges interested in her were on the east coast. However, that changed when Webb attended a summer swim camp that gave college coaches a better look at her skills. "There weren't a whole lot of schools interested in me to be honest, but I went to a swim camp where I was introduced to the UNLV coaches and they showed interest in me," Webb said. Although swimming college will be a new level of competition, Webb welcomes the challenge. "Being surrounded by people that are more serious about swimming, I think that I'll be more focused and motivated in college."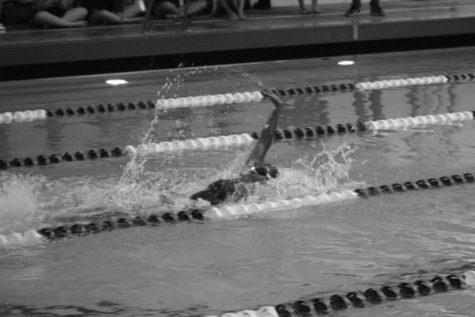 Ben Tallent
Sport: Soccer
College: Lewis and Clark College
Ben Tallent will be taking his goalkeeping skills to Lewis and Clark College in Portland, Oregon. After reaching out to many coaches all across the country, Tallent decided to stay in the Pacific Northwest because both Lewis and Clark and Puget Sound University offered him a spot. However, Tallent was drawn to Lewis and Clark because he will be joining the soccer team's first year of existence. The shift from high school to college athletics is a big one. "Sometimes high school soccer is a little more carefree, I think college is going to be a lot more intense, and I'm looking forward to that," Tallent said.
Lilia Miller
Sport: Rowing
College: Columbia University
Next fall, Lilia Miller will be traveling across the country to Columbia University. The recruiting process for rowing is based around statistics that are put in an online profile. "I had to make this recruiting profile, and coaches would email me and ask to set up a phone call. That was over a few months, and finally I narrowed it down to Columbia," Miller said. Miller, like many others, was drawn to Columbia because of its location in New York City. Going so far away from home will be hard, but Miller is looking forward to it. "I picked a college that is different from how I live right now so I could mature emotionally, so I'm excited to see what I can do."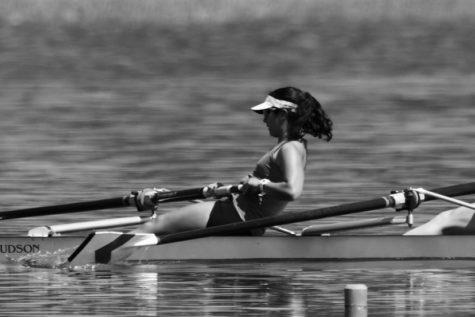 Leave a Comment
About the Contributor
Zac Meyer, Staff
Zac is a Senior at Garfield. He likes playing sports, and hanging out with friends.