Thank You For Being A Friend
Celebrating the legacy of Betty White as a lifelong advocate for all.
Predating sliced bread, Betty White was born on January 17th, 1922 in Oak Park, Illinois. She was an only child, and grew up with her mother and father in California during the Great Depression. White's father was an electrician who built crystal radios as extra income. Oftentimes, her father would trade these radios instead of selling them, sometimes exchanging them for dogs. This sparked young White's interest for animals early on. 
White dreamed of being a park ranger at the Sierra Nevada mountain range where her family frequently vacationed. She couldn't dream for long though, as being a park ranger was a job exclusively for men at the time. Instead, she developed a passion for writing and performing when she wrote and starred in her own elementary school play. Thus, the actress and model Betty White was born.
White found some work with her friends singing on radio shows along with doing small modeling jobs until America's involvement in World War II. At that point she joined the war effort through the American Women's Volunteer Services.
After the war, she attempted to get back into the performance industry but wasn't immediately successful. She wasn't considered "photogenic" enough to be in movies. So she decided to try her luck in the radio world. White did commercials, crowd noises, small singing parts, and features on other shows for little to no pay until she was first offered her own radio show. 
White rose to fame with rapid succession. In 1952, she began co-hosting a live daily television show called Hollywood on Television with actor Al Jarvis. The show was ad lib television which ran for five hours a day, six days a week. She hosted a different show in that same year, acted and sung in numerous TV series, won an Emmy for her body of work, and then co-founded a production company, Bandy Productions. 
Bandy Productions was responsible for many comedy shows in the 50's including Life with Elizabeth, presenting White as herself in comical situations and sketches, some being her real life experiences.
Life with Elizabeth was groundbreaking for giving White full creative control of the show, on and off and camera. She co-produced and owned it, something unusual for women in the 50's who belonged to the television industry. 
White's career and filmography is expansive, and her roles throughout the years have been funny and inspiring, but her legacy goes beyond the stage and camera. The Betty White Show, which she also had creative control over, was one of her first stances against racism and sexism in the industry. 
Not only did White purposefully hire women directors and producers, she also featured Authur Duncan, a black tap dancer, as a recurring person on the show. Consequently, the show was boycotted and canceled, and White's only response to the criticism she faced for hiring Duncan was, "live with it."
Later in the 80's, arguably one of White's most notable shows, The Golden Girls, tackled homophobia and advocated for LGBTQ rights in many episodes. She co-starred with LGBTQ actors who played queer characters and spoke out in support of marriage equality.
White believed very strongly in animal welfare. She fostered many animals and adopted a few. Once, White even refused a part in the movie, As Good as it Gets, because Jack Nicholson's character was scripted to throw a puppy down a garbage chute. 
White's love and devotion for animals continued to grow over the years. Her lifelong passion was giving and caring for animals. She ensured long term relationships with non-profit animal organizations and the Greater Los Angeles Zoo Association. 
Out of her earnings, a generous sum was donated to these associations and she spent a lot of her time volunteering as well. 
In a 2009 interview, White talked about the joy that animals bring her and what she wants her service to mean, "I'm not into animal rights. I'm only into animal welfare and health," she said. 
White used the entirety of her career helping others with poise and genuinity. She gave platforms to issues and people that needed the spotlight to shine just as brightly as she did. White was humble from the beginning and carried that virtue all the way to the end at 99.
Leave a Comment
About the Contributor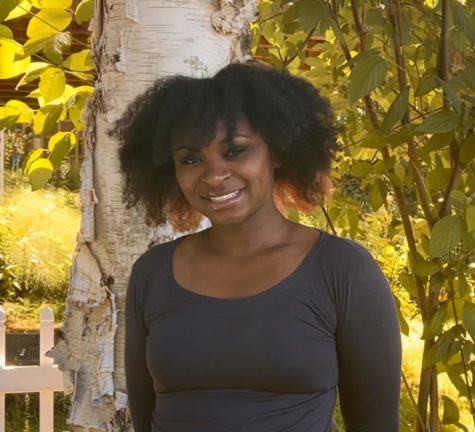 Lakelle Bridges, Managing Editor
Lakelle Bridges is a senior at Garfield High School. After spending two years as a writer on staff she is now excited to be serving as a Managing Editor...