A Musical Memoir
The illustrious history of the Garfield band.
The history of the Garfield band is a story about dedication and commitment, but it's also about struggles and uncertainty which needed to be overcome.
It all began with Parker Cook, the music educator who joined the staff as the band director in 1928.
The Garfield Golden Grads, an alumni group, called him, "a teacher of the old school, a man of gentle modesty and genial good humor, with a strong streak of unselfishness." Cook was thoroughly dedicated to the school. The Garfield music program was promising because they had a strong group of students, and even stronger leaders like Cook. 

 His strong leadership, paired with his incredible willpower, led him to an ingenious proposal. Cook had a plan to set up the music and arts program for future generations of students to explore and appreciate their talents. He taught students like the legendary Quincy Jones, one of the most influential musicians and producers to come out of Garfield's music program and the Seattle area. 
Over the next few years, Cook lobbied the community together with a fundraiser to focus Garfield on the arts. By 1969, a total of $800,000 was raised and put into action. For a full year, Garfield was officially an arts magnet school. 
That was until Cook reached mandatory retirement age in 1971 and was forced to retire not only his position, but his dream of the magnet program. 
This wasn't a sad moment for him though, "If I had it to do over again, I wouldn't change a thing. Garfield has been a wonderful friend," Cook said.

Once Cook retired, Garfield needed a new band teacher. Clarence Acox, classically trained in percussion and fresh out of Southern University, was offered the position. Southern University is known for its marching band and Acox had a solid background in musical education. Garfield's principal at the time flew to Louisiana himself just to see Acox perform when he was only 21 years old and found that Acox was the right man for the job. His mission was to "rejuvenate" the Garfield marching band, which was dying without Cook's guidance.
For eight years until 1979, Acox used his creativity and musical genius to make the marching band truly something to talk about. 
He didn't just take the opportunity to revive the marching band, he spent his next 48 years earning Garfield a spot in the top jazz high schools. They performed all over the country; competing in and winning many jazz competitions.
Acox would retire partially, and after enacting so much change, the search was on for the next great band director. Tony Sadano would be next up to the plate.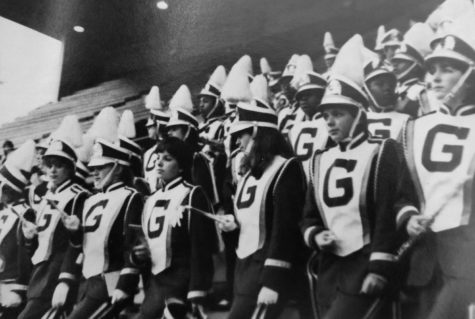 Saddano became a band director in 2008 after being recommended for the position by Acox. Before this, he was playing music on cruise ships and found himself looking for work when he finished. Sadano received his substitute teaching license and took a three day sub job at Garfield where he was reintroduced to Acox. 
Interestingly enough, Sadano had met Acox when he was only a sophomore in high school. The Garfield jazz band was performing in the small town where Sadano grew up. At the time, he didn't think he would be working side by side with Acox.
When Sadano accepted this position, he wasn't fully prepared for the legacy Acox would leave. 
"I got to know him and learn a lot about the history and the prestige of what Garfield was and his story of what he built in the building and how he basically cultivated [you know] a HBCU experience in the city of Seattle," Sadano said.
The bands of Historically Black Colleges and Universities (HBCUs) have a reputation for their greatness and their legacy means a great deal to HBCU communities. It's not just the music, it's the synchronization, uniforms, and overall presence that set them apart. 
Acox was influenced by this and molded the Garfield band in the image of his experience in an HBCU band. They had elegant uniforms and elegant routines that amazed any who witnessed them. At one point, the Garfield band was called the Marching 100's, named after Florida A&M's band, also an HBCU.
Sadano admired what Acox did and believed that it was the positive experience that Garfield needed at the time.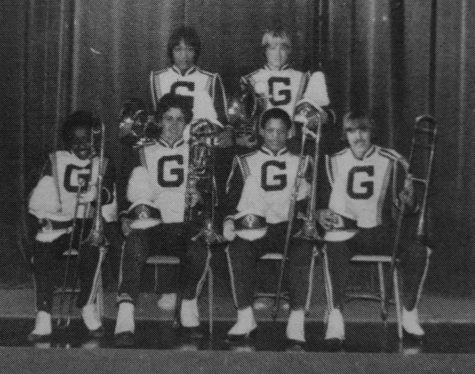 It was his time now though, "I really respected that I got to work with him [you know,] learn about what he did and kind of figure out how to make me have my own Tony Sadano version of music and keep true to the roots but also be true to myself," Sadano said. 
Unfortunately for him, he didn't feel that he was accepted into the community when he first started. As the half-time band director, guitar teacher, and overseer of the non-official drumline club, the common sentiment between the students wasn't positive.
"They were not into me at all," Sadano said. He was an outsider who students couldn't fully trust yet.
This wasn't the only challenge Sadano faced: the band didn't even have a field to march on.
 "That first year, I really questioned, what have I gotten myself into?" Sadano said. Students warmed up to him, but he still had a lot of adjustments to make coming from a competitive drumline background and Washington State band experience.
His foundation in drumline however opened a lot of doors for the future Garfield drumline. 
They had opportunities to play with Blue Thunder, the Seattle Seahawks drumline and Sadano brought the song, "Android", essentially Garfield's anthem, into the drumline and band's repertoire. "It's just an aggressive piece of music that got the team hype and got the crowd hyped, [you know] that was the whole goal," Sadano said.
After 11 years of teaching, Sadano moves on to different things and his legacy still lives on in the music.
As of recent, the Garfield band has had some foggy history, many teachers have come and gone. However in the last three years, Jared Sessink has stepped up to lead the band and provided some stability to the music department.
Prior to his current employment at Garfield, Sessink was the band teacher at Washington Middle School for three years. Many students in the current band remember his contributions to making their middle school band experience great and are grateful to take his direction into high school.
The Garfield band continues to be great and it's reasonable to attribute all their success to the past and current leaders, who've worked hard and created aspirations for what they wanted the band to become. 
Photos sourced from Garfield Arrow, 1982
Leave a Comment
About the Contributor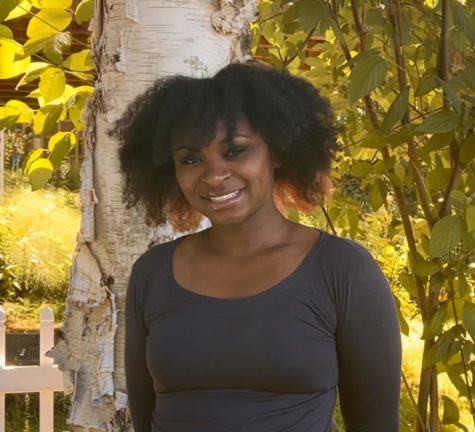 Lakelle Bridges, Managing Editor
Lakelle Bridges is a senior at Garfield High School. After spending two years as a writer on staff she is now excited to be serving as a Managing Editor...