Are We Falling for Fall Recipes?
The Messenger's favorite mediocre foodie tries a few fall recipes pulled straight from #RecipeTok.
As fall approaches and we say our goodbyes to summer, we are also left saying farewell to our summer foods. Gone are the days of lemonade and fresh salads, and upon us are the warm soups and hot beverages that fall brings. According to a survey done by The Messenger's Instagram account, 83% of Garfield students cook for themselves and their families at home suggesting a decent amount of us are looking for a few new recipes to ease into this fall season. That's why I, like many others, went straight to #RecipeTok, a popular hashtag on TikTok where people post their-you guessed it- recipes! Through trial and error, I documented my experience giving these recipes the old college try.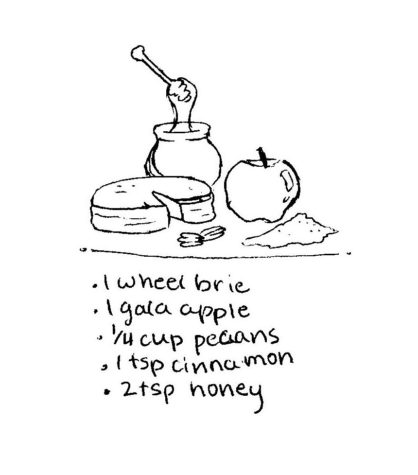 To start out, I made a simple 5-ingredient baked brie which I paired with bagel chips. Most of the time spent making this straightforward appetizer went into preheating the oven. When attempting this dish, I would suggest coming back on the honey. I found that the honey brought out a boldness to the apple that unfortunately clashed with the delicacy of the brie. Be that as it may, this dish excelled in the visual department, more so than any of the other dishes. Overall, I would recommend this dish to those of us looking for a more mature snack.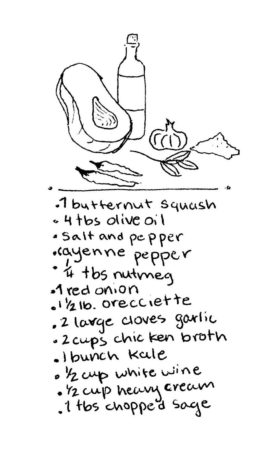 For the entree, I chose a pasta dish: butternut squash orecchiette. Making it was… a process. The first time I attempted this dish, I found it under-seasoned, visually unappealing, and time-consuming. I ended up being so dissatisfied with how it came out, that I made it my personal mission to make sure that it lived up to its full potential by remaking it the next day with a few personal touches. I switched out the red onions for shallots, switched from dinosaur kale to curly kale, left out the nutmeg, added more cayenne, salt pepper, and added seven sauteed Cremini mushrooms. Despite the large number of ingredients, I was pleasantly surprised to find all that I needed at Safeway. After adding my own personal touches, it tasted great but unfortunately, since no dish is perfect, it was a bit of an eyesore. Bottom line, if you value personality over looks, I would recommend this dish.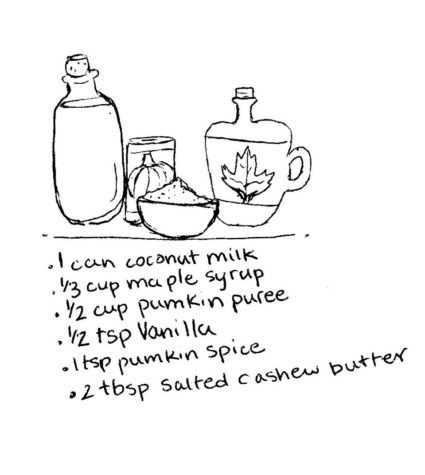 And now onto the pumpkin soft serve. Out of all the dishes I made, this one came out tasting the best. Executing this dish was low-effort, and yet the flavors were dynamic. If I were to describe the presentation in a word, it would be unsurprising. My biggest criticism of this dish comes from the accessibility of its ingredients. I couldn't find everything at Safeway so I ended up needing to go to the more expensive Central Co-Op to look for everything. Even after going to a chichi grocery store, I couldn't find all of the ingredients: salted cashew butter and pumpkin pie spice. Because of the lack of accessible ingredients, this dish is not one I would feel comfortable recommending to readers.
Leave a Comment
About the Contributor
S. Avalon Leonard, Staff
Avalon is a passionate 18 year-old senior and has been writing for the Messenger since January of 2021. When not at school or volleyball practice, you...