Inevitable or Preventable?
COVID-19 outbreaks and the exacerbated risk of infection among Garfield sports teams.
After a year of COVID and heavily modified seasons, the season of Fall Sports is finally among us. However, the return of playing in large groups poses a potentially big health risk to Garfield's student athletes. To recap last year, seasons were shortened, strict mask mandates were in place, and no fans were allowed at games. But no cases were recorded. 
The GHS girls soccer team was the first team this year to have a small outbreak. 
Varsity captain Annika Harding talked about her experience. "I left my third period immediately… got tested, I was pretty mad at how limited the knowledge that we got about COVID [was]… and I was frustrated at the confidentiality of everything. I think it should be a bit more open," Harding said. The limited information given to the athletes caused dismay, leaving them unsure what to do next with instructions to leave school immediately, to cancel practices, and to quarantine. 
 Several soccer players were taken into a room to wait as they found out more information about the outbreak. They knew that they needed to leave school and stay home until they obtained a negative test result, but not much else.
"[It] left feelings of distress and unsafety I think, but ultimately we bounced back and wanted to do better for the next few weeks," Harding added.
The second team that was affected by COVID was the girls swim team. Circumstances are different for swimmers, as the sport is inside and in the water, which creates a greater risk of infection. "The main change this case created was that we couldn't compete at our first meet. The meet was against Holy Names and instead of competing together at the same pool, both teams individually did the meet and the meet was virtually scored," said swim team captain Hope Yu on COVID and the swim team.
Because swimming is a high risk sport, they have to be cautious. "Before this case, we followed the guidelines given to us. This includes masking when on deck and social distancing at all possible times. However, we have decided to increase our safety precautions and now swimmers are required to wear a mask whenever they get out of the pool, " Yu said. 
However, opposite to Harding, she felt that the process following their outbreak was dealt with very well. "Everyone did a great job contacting the right people… I had like seven swimmers text me within 30 minutes to make sure the other captains and I were aware," Yu said. "Swimmers were encouraged to get rapid tests and to stay home [for] contact tracing… all in all, I am really impressed with how the swimmers handled the case." 
Despite the challenges COVID has brought, the captains expressed positive feelings about their teams.  "Right now I'm feeling a lot more secure because of vaccine rates," Harding said. Regarding the aftermath of the outbreak, "It has made a tighter bond between the people…we look forward to going outside [to play]." Yu had similar comments about the connections formed on her team. "The swim community is wonderful… these swimmers have provided me with a positive community to enjoy". 
Although impactful, these small outbreaks were dealt with shortly and both teams have since returned to normal. This poses the question: are the teams with no (reported) cases really doing anything differently? 
On the field, teams follow the same rules. However, junior varsity football player Coco Rah brought up some interesting points about how time dedicated to practice results in less unsafe socializing. "People on our team have a lot of things going on, weights in the morning, we've got practice for three hours after school…going to play football until 8:30 is less risky than going to hang out with a lot of people not socially distanced at all," Rah explained. Though the football team hasn't had any cases, there have been instances of skipping practices due to symptoms and needed COVID testing. The team has been practicing all summer with no signs of COVID, it wasn't until after the school year began that problems arose. Someone has to first bring COVID into a sports team from an external source. School, social events like parties or other gatherings are factors for potential outbreaks on a team. "It's not the risk of getting it from your teammates, it's more the risk of you bringing it and shutting down the team" Rah argued. With this in mind it's important to acknowledge the sports team's roles in these cases. "We wear masks inside the weight room and locker rooms and when we don't have our helmets on.… The rules for wearing masks outside aren't enforced by the district but they are enforced by our coach," Rah said. "The rules are strict but obviously you have to be strict when it comes to this because there are going to be those people who don't take it seriously." He described how even though no rules changed after the minor outbreaks on other teams, they were made better aware of the fact that they should be more cautious. "I think that we're more careful because football is a big part of our lives and some want to go to the next level, but if we get COVID, we miss two games and that can really affect a season. Our biggest motivator is to not ruin a season," Rah confessed.
This first outbreak can be something people learn and grow from as a school, as it can be challenging to know how to respond to these situations. But showing support and working together to get back as soon as possible will benefit these teams the most. At the end of the day, all these teams want is to be able to play and perform well.
Leave a Comment
About the Contributors
Mika Ichikawa, Staff
Mika is 16 years old, a junior at Garfield, and part of the Messenger staff. She loves playing soccer and tennis and being outside. She also enjoys spending...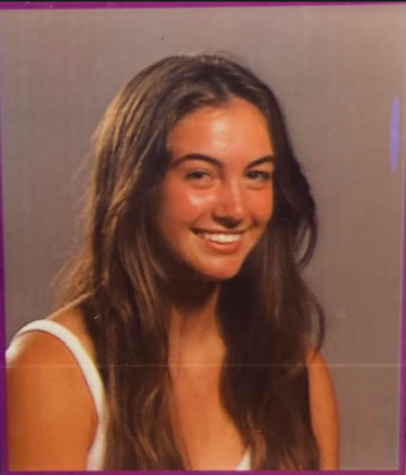 Eden Huschle, Staff
Eden is a writer and photographer for the Messenger along with being a student at Garfield. She is a dancer and loves to ski. She works at farmers markets...