Undercover Officers in Asian-American Communities
What are cities doing to combat AAPI hate crimes?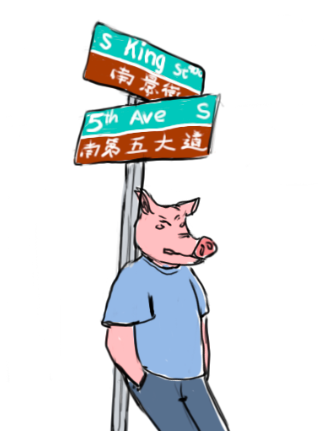 Imagine yourself, taking a walk outside with your dog, when suddenly someone hits you in the head, pushes you, and starts yelling racial slurs at you. In the past year, experiences like these were happening to Asian-Americans all over the country, young and old. A total of 6,603 people were attacked, from March 19, 2020 to March 31, 2021 according to the organization Stop AAPI Hate. These attacks injured many and caused multiple deaths. The likely cause for these attacks was the stigma that Asians caused the coronavirus pandemic, as the origin of the virus was in China. As a way to combat this, many cities in America have decided to deploy undercover police officers in Asian American communities. 
According to data from the Center for the Study of Hate and Extremism, hate crimes against Asian Americans increased by 149% in 2020 in 16 cities compared to 2019. In New York, there were 42 reported attacks against Asians in the first four months of 2021. When compared to the 13 that were reported around the same time in 2020, there was a 223% increase, according to Voice of America.
On March 25th, 2021, the New York City Police Department announced that they will be increasing patrols in Asian communities by deploying undercover officers. According to a news conference held by the NYPD, they said that the team of undercover officers will be a "robust team," and that they are all of Asian descent. 
"The next person you target through speech or menacing activity may be a plain-clothed New York police officer – so think twice," New York City Police Commissioner Dermot Shea said.
On April 7th, nearly two weeks days after this announcement, the first arrest by an undercover officer was made. A woman was harassing the employees at a nail salon in Chinatown, threatening and insulting the employees, and an undercover cop intervened and caught her. The woman was then charged with criminal trespassing and aggravated harassment.
Another arrest in New York occurred on April 9th, 2021. A 35-year old man walked up to an undercover officer at Penn Station, and started shouting racist statements, as well as threatening to stab the officer. The man was later arrested, and according to the NYPD, he was charged with aggravated harassment, menacing, and criminal possession of a controlled substance.
Despite these successes, not everyone is sold on the idea of undercover cops.
Robbie Peng, a senior at Garfield, provided his stance on this topic. "Personally, I don't think undercover policing is the best solution. In theory, undercover policing could be an effective form of protecting people, but in our country, we have seen time and time again that police don't help non-white communities."
So if undercover policing isn't a good solution to combat Asian hate, what would be another solution?
Peng believes that "a more effective manner of helping our AAPI communities is for non-Asians, especially white people, to stand up and use their privilege to protect AAPI. I also think if people could just take some time to reflect on the model minority myth and why Asians have been seen as non-threatening people, and how it has been weaponized to harm other communities of color."
Leave a Comment
About the Writer
Alwin Ma, Assistant Editor
Alwin Ma is a senior and this is his second year on the Messenger Staff. He is currently an editor for the Messenger. His interests include rowing, biking,...