Spring into Summer!
Food, drinks, and outdoor activities for changing seasons.
Outdoor Activities
Spring, the season of transitions. From jacket to t-shirt weather and from school to summer. Spring's arrival always presents an urge to get outside and experience some of the great attractions of our state. Here are a few recommendations. 
Lake Washington is a great place to swim on a warm day, as members of the cross country team can attest. The clear lake usually sits around 60 degrees, which offers a refreshing break from the summer heat. The lake is large and has access from many points, but the best place to jump in coming from Garfield is the Fire Docks (put Bluwater Bistro into your GPS), where students have occupied since the 1970s. Walk about 25 minutes or drive about 5 through Seattle's Leschi neighborhood to reach this scenic spot.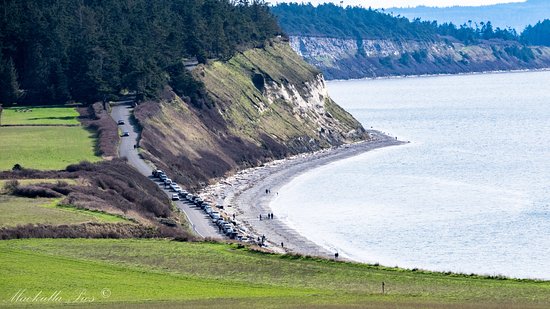 Head to Whidbey Island for a weekend trip on the Mukilteo ferry, and see the sights, including the beautiful Deception Pass State Park. Once off the ferry, the town of Coupeville is around 40 minutes away and has access to the beach and local restaurants. The Ebey's Landing hike is about 3 miles long and winds along the coast outlooking Puget Sound taking hikers down onto the beach. Deception Pass State Park has many campgrounds close to the water which overlook the Strait of Juan de Fuca and connect to various trails. Walking over the Deception Pass Bridges can be nerve-wracking, especially if you are afraid of heights, but is also a piece of interesting history and a local landmark.
Not requiring a ferry ride, Greenlake is about 3 miles long and can be jumped into from multiple spots along the water's edge. The Greenlake area also has a multitude of options for food such as Zeeks Pizza and Ben and Jerry's. Along the walk, there is ample space for a picnic and nearby the Woodland Park field allows for a game of frisbee or soccer.
Food and Drinks
As the temperature increases, so does the need for allergy medication, a nice cold drink, and maybe even an ice cream cone. Springtime is the perfect season to revisit some of our favorite restaurants, cafes, and corner stores. Not only the usual spots, but it's also a great time to expand our food horizons and give new places a try. 
Starting off with a central district favorite, King Deli & Grocery, just a few blocks away from Garfield. Here you can find some of the best soft-serve ice cream cones in all of Seattle. Chocolate, vanilla, or swirl, nothing beats these cones, and for only $2.29 apiece. 
Staying on ice cream, the next few incredible ice cream shops are Scoop Du Jour Ice Creamery in East Madison, Full Tilt in Columbia City, and Cupcake Royale with multiple locations around Seattle. They all have wide varieties of ice cream flavors and styles, and the double scoop in a waffle cone from Scoop Du Jour is a must-try. Along with the ice cream, Full Tilt also has an arcade, fun enough to work up an appetite.
Elite Italian soda can be found nowhere other than Mioposto Pizzeria in the Mount Baker neighborhood. They have quality pizza, sure, but nothing beats their tiramisu, Olympic mountain ice cream, and of course, cherry Italian soda.
Speaking of Italian soda, Storyville Coffee has delicious homemade fresh fruit Italian soda. Storyville is one of the hidden gems in the top corners of Pike Place Market downtown Seattle. They source their fruit straight from the market and their baked goods aren't half bad either. 
Lemonade is one of the all-time favorite spring and summer drinks. It's such a classic, that it's hard to decide which eatery actually holds the title for best lemonade. Blue Water Bistro, located in Leschi, has an amazing view of Lake Washington and amazing lemonade. Finally, Hi-Spot Cafe in Madrona has refreshing iced tea and lemonade that surpasses the golden standard of a good drink.  
Let this be a guide on where to have the most fun while staying cool during the most beautiful time of the year. 
Leave a Comment
About the Contributors
Adam Friesz, Staff
Adam is a senior this year and it is his second year on the Messenger. He is eager to advance the Messenger's goals of spreading awareness of interesting...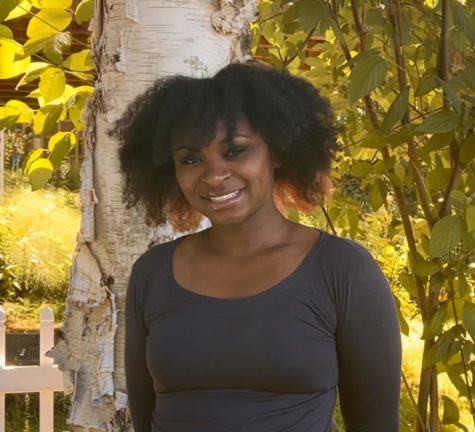 Lakelle Bridges, Managing Editor
Lakelle Bridges is a senior at Garfield High School. After spending two years as a writer on staff she is now excited to be serving as a Managing Editor...