Vaccine Phase Finder
You may be eligible sooner than you think.
Garfield is thrilled to announce that we are in the process of illegally obtaining COVID-19 vaccines to give to students. As it may take time to obtain enough vaccines for every student at Garfield, students will be eligible for the vaccine on a  (somewhat) need-based system for equitable distribution. To find which vaccine phase you are in, please consult this handy-dandy flow chart. Stay Safe!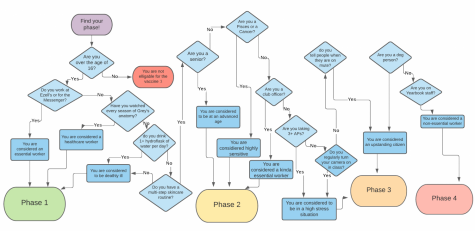 About the Writer
Audrey Abrahams, Staff
Audrey loves all types of writing, especially journalism, and she is very happy to be in her 2nd year as a writer for Messenger. Audrey enjoys playing...