NASA Lands Yet Another Mars Rover
The 2020 mission could be the key to unlocking billions of years worth of history on the Red Planet.
The National Aeronautics and Space Administration's (NASA) landing of a fifth Mars rover last month gained widespread media attention. Landing the rover, however, was only the first of three missions, which aim to find signs of past life on Mars.
But could the Red Planet ever have sustained life? Scientists seem to think so. It is possible that Mars's lakes housed microorganisms before drying up billions of years ago.
To test this theory, NASA decided to build and launch another rover, more capable than the ones already situated on Mars, which would search for biosignatures (signs of life) on and just below the surface of Mars.
The rover is named Perseverance and was launched from a station in Florida in July 2020. On February 18th, 2021, after traveling for half a year, Perseverance successfully touched down on our neighbor planet in a location known as Jezero Crater, which used to host a lake.
What sets this three-mission project apart from previous Mars missions is the fact that NASA plans to bring samples from Mars back to Earth. Perseverance will drill out samples that may contain microbial fossils and store them in sealed tubes. Those tubes will be left on Mars's surface in preparation for the next two missions, which will bring the samples to Earth, possibly by 2031. Subjecting the samples to the sophisticated analysis permitted by Earth-based examinations will allow scientists to unveil the mysteries of Mars's past.
Perseverance, although similar in design to its predecessor Curiosity (which landed on Mars in 2012), is equipped with a whole new arsenal of scientific instruments that will aid it in its mission. For example, it has a tool known as SHERLOC (Scanning Habitable Environments with Raman & Luminescence for Organics & Chemicals) which will work together with WATSON (Wide Angle Topographic Sensor for Operations and eNgineering) to study and photograph rock surfaces. Moreover, for the first time, we will be able to hear the sounds of Mars due to the microphones built into Perseverance.
To high-schoolers, talk about space travel may seem rather remote and intangible. However, for those interested, there are various programs that allow students to get involved in space exploration.
One such program is Western Aerospace Scholars (WAS), a two-phase educational opportunity for high school juniors who live in the Pacific Northwest. The first phase of WAS consists of a four-month distance-learning class taken through the University of Washington (UW). Created jointly by NASA and the UW, the course curriculum focuses on space exploration and Earth and Space Science, and participating students can earn UW college credit. The second phase is especially exciting: a six-day hands-on summer residential experience at Seattle's Museum of Flight during which students get to tour the Washington aerospace industry and meet NASA scientists and STEM professionals.
Incoming juniors are encouraged to apply in the fall. Applications will be accepted starting September 1st, 2021, and the first phase will run from mid-November to the beginning of March 2022. More information can be found here.
Leave a Comment
About the Contributor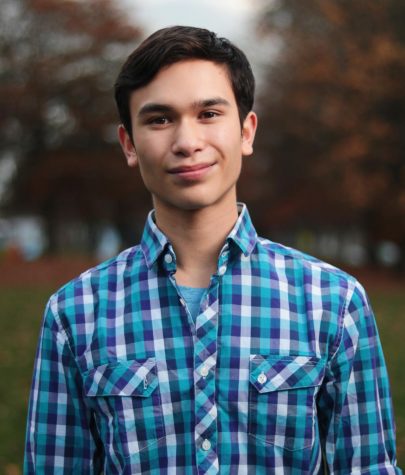 Kai Vennemann, Staff
Kai Vennemann is a senior at Garfield High School, and this is his first year as a writer on Messenger. His hobbies include skiing and robotics.