Black LGBTQ+ Artists
Identity fosters creativity.
Dani Tirrell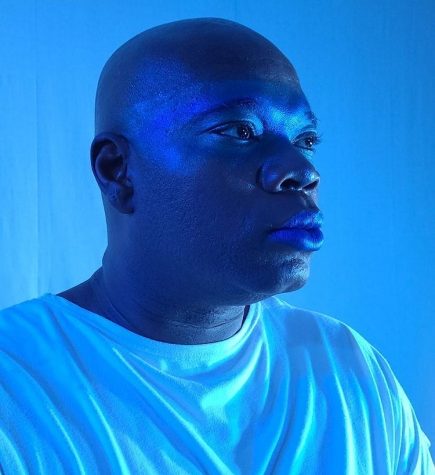 Dani Tirrell is a movement artist, dancer, and choreographer who expands on many principles and ideas from the African Diaspora. Tirrell's work dives into identity, expression, and the joy of being Black, Queer and Trans Spectrum.
Tirrell strives to show the "the complexities of male bodies in makeup and expressing femininity." Tirrell instructs at Northwest Tap Connection and is a part-time lecturer at the University of Washington department of dance. Along with instructing, Tirrell is the season artistic curator at the Central District Forum for Arts & Ideas, a community of Black artists empowering one another through art. Tirrell is the founder and artistic director for the dance company The Congregation. Tirrell's work is not limited to movement; this summer, Tirrell published a photo series, titled "46" and released on Tirrell's 46th birthday, that was shot on a phone camera and published via social media.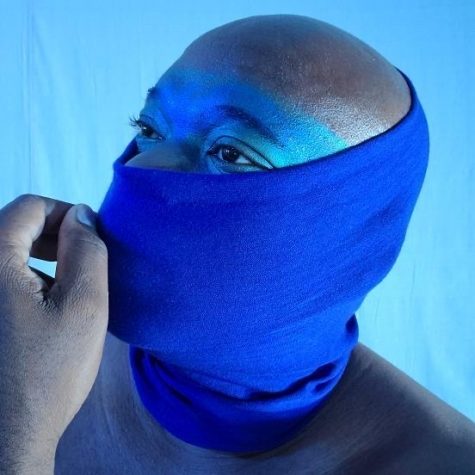 Instagram: https://www.instagram.com/p/CKnuo2BshTh/
Website: https://www.danitirrell.com/
______________________________________________________________________
Anastacia Renée
Anastacia Renée is a renowned poet, author and performance artist. Her identity as a Black queer woman has influenced her art in many ways and she has been described as a "queer super-shero of color." Her work has aimed to serve as an assertion of art which counteracts the erasure of marginalized groups. Her poems often focus on Black feminism and the intersectional approach to addressing racism, sexism, homophobia, and class issues. She is the recipient of the 2018,James W. Ray Distinguished Artist Award for Washington artists, and has served as the Seattle Civic Poet from 2017-2019, and the 2015-2017 Poet-in-Residence at Hugo House. She is the author of five books: Forget It (Black Radish Books), (v.), (Black Ocean) 26, (Dancing Girl Press), Kiss Me Doll Face (Gramma Press) and Answer(Me) (Winged City Chapbooks, Argus Press). Her writings go into the depths of day-today struggles, emotions, injustices and experiences that often go unnoticed, in order to use language to amplify voices and stories that have been historically silenced. Her strong and impactful poem performances have influenced many, and she has gone on to lead various writing workshops and has even spoken at TEDx.
Again & Again
the girl wants a vest
made of don't touch my hair
& ancestors' teeth.
her soul at the bottom of the ocean
like a fable no one spoke of (anymore),
she does not speak (here)—this is how
she became invisible.
the girl wants a cup
made of rainbow & blackness.
the girl wants a word
for no & stop & don't.
a cauldron of light,
witch, angel (god)—
she swallowed the ashes & bones of sister
ancestors. she wants to become
a balm inside a girl
inside the moon inside herself.
like the end
of a jazz refrain
the girl is twilight
Hovering
Website: https://www.anastacia-renee.com/
______________________________________________________________________
Amber Flame
Amber Flame is a poet, performer, activist, and teacher whose work explores sexuality and spirituality, interwoven with loss, motherhood, and joy. Her first full-length poetry collection Ordinary Cruelty was published in 2017, and she has had work featured in many magazines and journals. She even wrote a one-woman play, Hands Above the Covers: Hairy Palms & Other Nightmares of a Church Kid. Over the years, Flame has worked in education equity and youth empowerment. She was a part of the IF Project, teaching writing workshops inside women's prisons, and she was a Writer-In-Residence at Hugo House, a Seattle community writing center, from 2017 to 2019. Currently, she works as a program director at Hedgebrook, a literary nonprofit supporting female writers, and she is a full-time mother.
Black Boy Whistle
When black boy whistle everyone come running to see what.
Everyone have something to say about
what to do about ________
and who should be doing it, too. When he whistle they wanna assume.
Whistle must be something to do with them. Whistle must be warning
he about to take. Everybody knows black boy always wanting _______.
Black boy whistle is never just "need a cab", who ignores
black boy though he try catch it anyway. Black boy only needs ________.
Is never just an excerpt of a tune in his life. Black boy never needs ________.
Is never just black boy enjoying his own head. Ain't nothing
a black boy could be thinking about to make him whistle or ________
either. Black boy whistle while he _______.
When black boy whistle
Black girls supposed
to strut. Harder. Black girls always want black boy desire.
When black boy whistle.
White girls supposed to run and
tell. White girls always reject black boy desire.
White boys supposed to
stop it. White boys always fear black boy desire. They supposed to.
Whistle must mean he staring too long at something don't
belong to him. Everybody know black boy always looking at _________.
When black boy whistle
he be asking to bring the roof down around his head.
Asking for patrol car stop and frisk
And lynch mob too
He be asking for it
When black boy whistle
everyone come running to see what
ain't nobody asked him to put his lips together and blow.
Website: https://www.theamberflame.com/
Leave a Comment