News Briefs
Disneyland becomes a mass vaccination site for Californians, Washington state students push for school reopening, and the Biden/Harris inauguration makes history.
Unexpected Disneyland Transformation 
Famously known as "The happiest place on earth," Disneyland has become a major vaccination site in Orange County, California, since opening up on the 13th of January. The site, referred to as a "super point-of-dispensing" (super POD), aims to vaccinate around 7,000 people each day. Orange County has only 3.1 million residents, but has seen over 200,000 COVID-19 cases since March. Neighboring LA county has had even higher numbers, and is now considered America's COVID-19 hot spot, with over 900,000 cases recorded since March. The huge scale of the Disneyland operation hopes to speed up the vaccination distribution, and hopefully slow COVID-19 transmission rates in Southern California. California Governor Gavin Newsom is planning on expanding the vaccination effort: Super PODs at the Los Angeles' Dodger Stadium and San Diego's Petco Park are all already in the works, and Sacramento's Cal Expo hopes to open soon. These locations have inspired other states to follow suit with similar mass vaccination distribution. Disney World, in Orlando, Florida, has been in talks with state officials to support the state's vaccination efforts, though nothing has been confirmed yet. Unlike Disneyland, however, Disney World is still open as an amusement park, meaning opening the space for vaccinations could be difficult. 
Students Rally Against Online School in Washington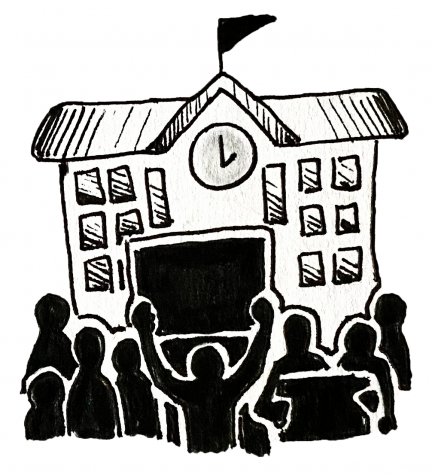 In Clark County, Washington and Bellevue, Washington, middle and high school students have rallied to get back to in person learning. Students and parents in Clark County came together on the 9th and 18th of December, and more recently again on the 12th of January urging to let students get back to the classroom. Around 30 to 40 students and their parents have gathered together with signs and cheers outside the Washougal and Ridgefield school district offices in Clark County. Their shouts of protest could have been inspired by the Bellevue rallies back in late November, one of the first major Washington state rallies held to push in-person school.  Since the COVID-19 pandemic hit in March, few schools across the state have opened up to in person learning. Approximately 94% of Washington students started this current school year online, a number that has not decreased greatly due to continuous COVID-19 spikes. Their signs read, "we will wear a mask, just bring us back," and "online isn't working." Not everyone has supported their efforts to push in-person learning though, and many students, parents, and teachers across Washington state fear the risk of going back to school is too high amid the raging pandemic in protection of their health.
Joe Biden Becomes the 46th President of the U.S.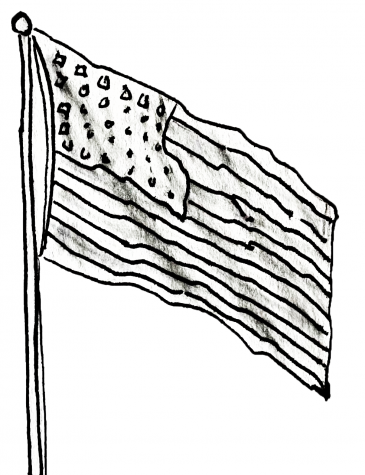 Joe Biden, was sworn in as the 46th president of the United States at noon on January 20th on the Capitol steps. Instead of looking out to a sea of people like previous inaugurations, around 200,000 American flags were spread throughout the National Mall in Washington D.C. accompanying a small crowd of politicians and Biden relatives who were in attendance. Kamala Harris made history as the first Black, South Asian, and woman vice president after taking her oath of office from Justice Sonia Sotamayor. Lady Gaga sang the national anthem, and was followed with performances by Jenifer Lopez and Garth Brooks. The inaugural theme, "America United," was the focus of Biden's speech. Amanda Gorman read her poem "The Hill We Climb" following the address, making history as the youngest inaugural poet in American history. Former Vice President Pence surprised many by attending the inauguration instead of Trump's send-off, and Trump became the first president to break tradition by refusing to attend his successor's inauguration in 152 years. 
Leave a Comment
About the Contributor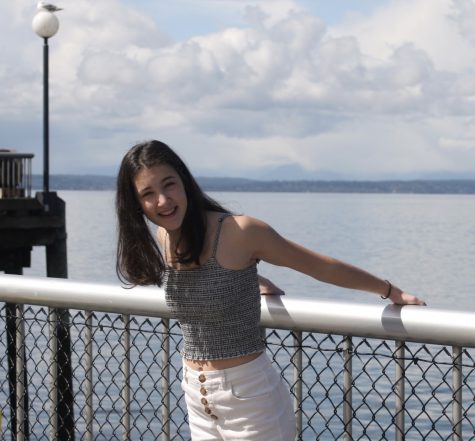 Julia Wartman, Staff
Julia Wartman is a senior at Garfield and a writer on the Messenger.  She spends most of her time aside from school figure skating and training for the...