WIAA Updates
The new rules for WIAA COVID-19 guidelines.
On January 5, 2021, The Washington State Department of Health revised its COVID-19 guidance plan for reopening high school athletics. These revisions offer greater flexibility to schools in order to meet the demands of students and the community, while still offering education based athletics. Things that will remain the same from the previous WIAA COVID-19 guidelines are:
Masks should be worn at all times, practice physical distancing

Student athletes should bring their own water, shoes, clothing, and towels to practices and not share them with others.

Athletes should stay home if sick, and practice good hygiene (wash hands, use hand sanitizer, cover sneezes/coughs, shower, and wash clothes immediately after practice). 
LOW RISK SPORTS: Athletes can always be physically distanced from each other, no shared equipment. (Cross Country, Golf, Gymnastics, Tennis, Track & Field, Sideline/No-Contact Cheerleading and Dance, Swimming & Diving)
MODERATE RISK SPORTS: Athletes come into close contact intermittently, equipment is shared. (Baseball, Bowling, Soccer, Softball, Volleyball)
HIGH RISK SPORTS: Athletes come into close contact for extended periods of time. (Basketball, Football, Wrestling)
Phase 1 Outdoors 
Low risk sports: Competitions allowed but not spectators.
Moderate risk sports: Practice and training only.
High risk sports: Practice allowed in pods of 6, brief close contact.
Phase 1 Indoors
Low and moderate risk sports: Must practice in pods of 6.
High risk sports: Individual training only. 
Phase 2 Outdoors
Competitions allowed, 200 people, limit including spectators.
Phase 2 Indoors
Competitions allowed, 25% capacity or 200 people, whichever is less.
The Department of Health will be dividing counties into phase 1 or 2, and King County will have to meet specific metrics that indicate lower COVID cases. To move forward from phase 1 to phase 2, metrics for each region will be updated every Friday.
Leave a Comment
About the Writer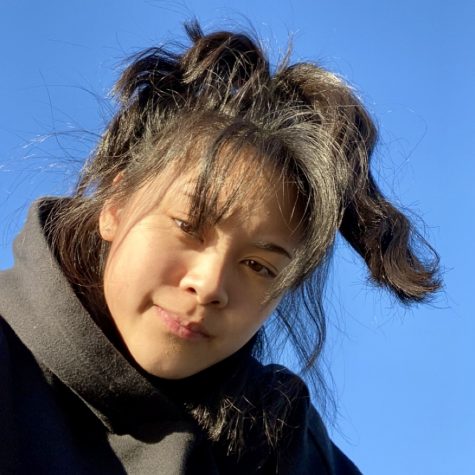 Kien-Binh Vo, Staff
Kien-Binh Vo is a senior at Garfield High School, and this is her first year on Messenger staff. Her primary focus is drawing and designing art for the...