Volleyball Preview
A look into Garfield High School's Volleyball Team.
With so many aspects of school sports this year unknown, teams are left unsure if they will even have a season.
Traditionally, Garfield Volleyball has been a fall sport, but this year their season is scheduled to start in early March. The new high school athletic schedule includes four seasons instead of a fall, winter, and spring season. The first season for the 2020-2021 year has been canceled but the three remaining ones are scheduled to start in late December, early March, and late April.
Even with more time to figure out new safety measures, volleyball isn't a sport that lends itself well to COVID-19 precautions; games and practices involve teammates running around indoors close together.
"It's an indoor sport, and a team sport where you are really close to people on the court," said senior Kaili Solverud. Solverud has been on the team since her freshman year but has reservations about the safety of playing in the upcoming season.
"Honestly if we do have in person practice or something in the spring I don't think I would participate," said Solverud. "There are just not enough precautions that they can take for this sport in particular, in my opinion."
Senior Jane Fix has also been on the volleyball team since her freshman year. As a senior, she hopes to finish out her last year with the team on a high note.
"If the season happens I'm definitely most excited for the games and seeing all the players again. This past season we didn't go as far as we wanted to in the end and I think this season would be our chance to play our hardest and take the season as far as we can," said Fix.
Outside of this upcoming season, the team usually has open gym sessions in the spring and conditioning practices during the summer. Their plans to play beach volleyball this summer didn't work out, but the team is optimistic for another summer.
"I'm going to keep an open mind toward this so-called upcoming season but I guess I just won't be surprised if that doesn't happen," said Solverud.
Leave a Comment
About the Contributor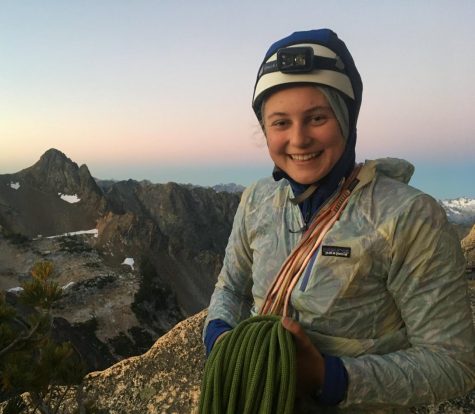 Rylee Bundesmann, Staff
Rylee is a senior and this is her first year on The Messenger. She loves being active outside, especially rock climbing, backpacking, and backcountry skiing....