Sustainability during the Pandemic
Staying aware of our footprint even when it seems unimportant.
Over the course of the pandemic, we have been told to wear disposable masks, wear reusable masks, social distance, stay home, socialize for our own health, frequently clean the surfaces in our house, not eat at restaurants because it is unsafe, and  eat at restaurants so they don't go out of business. This back and forth between recommendations has generated a lot of waste. According to the Solid Waste Association of North America, residential trash has increased by as much as 25% since March. This is primarily from medical waste–such as masks and gloves–as well as garbage that is typically disposed of at commercial sites. For the sake of public safety, our number one priority should be protecting ourselves and those around us, but there are some ways to do so without generating as much waste.
The Seattle City Council has passed many progressive acts oriented towards reducing greenhouse gas emissions and consumer waste in the Puget Sound region. In July 2012, the council set into motion a plastic bag ban at all retail stores. While this ban allowed stores to continue to provide plastic bags for items such as produce and flowers, stores were required to eliminate the option of plastic bags from their checkouts, instead providing paper bags for a minimum of five cents. Any plastic bag tinted brown or green cannot be provided at stores anymore. 
Although retailers can no longer use these bags, the City Council took no action regarding the multitude of bags that these stores already had, so retailers were forced to put them in storage. Since the beginning of the pandemic, grocery stores in Seattle have taken cautious approaches to help shoppers stay safe, including reduced capacity, one-way aisles, mask requirements, and frequent sanitation. Many grocery stores are also not allowing reusable bags at assisted checkouts, as placing them on the bagging platform would contaminate that surface. With health officials encouraging the public to minimize shopping trips, a single person's load per trip increases, making them more likely to use assisted checkouts as opposed to self-checkout. At Safeway, baggers will load a shopper's haul into the leftover, banned plastic bags, without offering a paper bag or the option of using their own. According to research orchestrated by Plastic Oceans, roughly eight million of the 300 million tons of plastic produced every year is dumped into the ocean.
Many coffee shops have stopped accepting reusable mugs–which would previously provide the customer with a small discount–and restaurants have stopped accepting Tupperware for takeout meals for the sake of minimizing contact between shared surfaces. Although restaurants' takeout containers can be wasteful, supporting local businesses like neighborhood restaurants and small shops during this time is key. 
At Eco Collective, a small, woman-owned and operated business in Ballard, co-owners Marimar White-Espin, Genevieve Livingston, and Summer Hanson are making efforts to sell their sustainable products with as little waste as possible. When customers purchase items from the Eco Collective, they have the option of using a compostable bag, aluminum bottle, or a glass mason jar, which requires a two-dollar deposit upon initial purchase that is returned to them when they give the jar back to the store.
"Our store so far has really erred on the side of caution when it comes to reusables," said co-owner Summer Hanson. "We have a jar take-back program, which is for the bulk products at our store. When we get them back, we sterilize them and reuse them."
Eco Collective is just one of many local businesses selling sustainable alternatives to everyday products. Their eco-friendly items range from alcohol-based disinfectants to all-natural hair and skin care products. Although some customers have expressed concern about the effectiveness of an alcohol-based solution against a bleach-based cleaner, Hanson has assured them that their disinfectant can both eliminate COVID-19 on surfaces and be friendly to the environment. This store does not sell grocery items, but does adhere to the plastic bag ban, providing recycled paper bags for customers at curbside pick-up. While Washington counties move between phases in our approach to fight the virus, Eco Collective is now able to open their doors for in-store shopping once more. A great deal of the products that we buy from large conglomerates can be found at Seattle's locally-owned stores, many of which are making smarter decisions for our community and our environment.
View Comments (1)
About the Contributor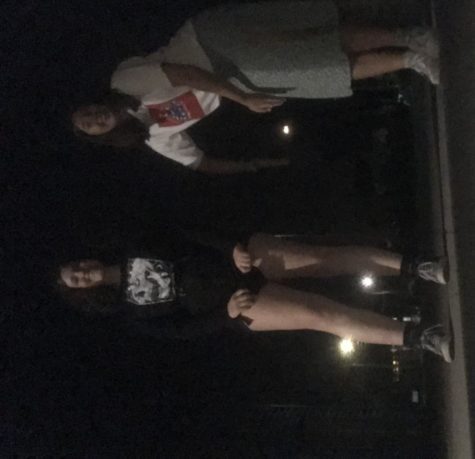 Autumn Henson, NFO Editor
Autumn is a senior this year and a News, Feature and Opinion editor on The Messenger. She has a passion for research-oriented, informative writing and...