Seahawks Historic Season Start
Breaking down the Seahawk's legendary 5-1 season start.
The Seattle Seahawks' start to their 2020 season is nothing short of historic. With all of the first five games won, this season is looking like a strong one for the Seahawks. They are one of the only teams this season to have won their first five games. This season's kick off is an exceptionally good one for the Seahawks. While they had the legendary super bowl win in 2014, the following years have not been exciting for the Seahawks. This historic start for the Seahawks gives them momentum for a successful postseason run.
The Seahawks have received national coverage for their recent success, and all Seattlites are rooting for them from their homes. This is the first time in franchise history the Seahawks have gone 5-0 to start the season. In a normal season, five wins could be the most a NFL team would have, but this year due to the pandemic, teams have had the opportunity to have more. There have been no pre-season games this season, instead the NFL is following a  14-team playoff format. This change has allowed for teams to be able to have over five wins in a row.
Three of the four teams that have gotten 5-0 to start the season in past years have gone on to the super bowl. This background gives Seahawks fans hope for a promising playoff run, but the questionable defense of the Seahawks holds a barrier to these expectations. The Seahawks defense has shown itself to be weak compared to other teams, and this gives them a disadvantage. Seahawks quarterback, Russell Wilson on the other hand, is one of the greatest quarterbacks in the NFL, and has been a consistent savior for the team.
Their recent loss against the Arizona Cardinals has brought the team down though. While the Cardinals did not have as impressive of a winning streak (they only won four of the six games they played before playing the Seahawks), their offense against the Seahawks defense was enough to bring the Seahawks winning streak to an end. Fans are disappointed but still hold pride for the team and their rank in the NFL. Few teams have ever had such a strong start to the season as the Seahawks did, and that alone is a historic feat.
Despite the break in the winning streak fans still have hope for a great season considering how well they have done and how the players have been performing.
There are many unknowns regarding what will happen in the games following their legendary 5-0 season kick off, but the Seahawks will definitely be making headlines in the weeks to come.
Leave a Comment
About the Contributor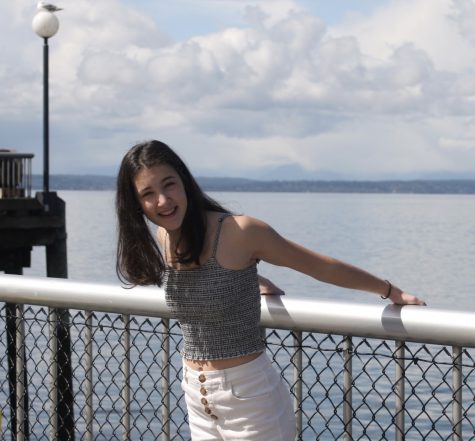 Julia Wartman, Staff
Julia Wartman is a senior at Garfield and a writer on the Messenger.  She spends most of her time aside from school figure skating and training for the...