Ark Lodge Cinemas
A home away from home (but with better popcorn).
With your first steps off the streets of Columbia City and into Ark Lodge Cinemas, you will be engulfed by the smell of perfectly buttery popcorn, and the sense that there's something special about this theater. The old historical building that houses the cinema, which has been a staple of the Columbia City Neighborhood for nearly 100 years, perfectly conveys the theater's role in the neighborhood.
In recent years, gentrification and development occurring in Columbia City has taken a toll on businesses like Ark Lodge Cinemas. People who were once invested in these businesses are now being pushed out of the neighborhood, so maintaining community involvement has become more important than ever.
Miguel Martinez, the current Director of Operations at Ark Lodge Cinemas, has worked in the industry for 25 years, in both Chicago and Seattle.
"We rely on the community to come in and watch movies. Sometimes we show blockbusters like Avengers: Endgame, while other times we show indie films like Midsommar or The Last Black Man in San Francisco," Martinez said. "While we might change the types of films we play week to week, the people of Columbia City will always have a home here."
In many ways, it's that sense of community that continues to breathe life into Ark Lodge. Jose Gonzales and Lisa Halpern have lived in the Columbia City neighborhood for 20 years, and frequently attend screenings at the cinema.
"Many times we'll get into a conversation with somebody who is sitting next to us, even if it's just for a few minutes. That's such a sweet thing, it's a throwback to the old days when people talked to each other," Halpern said. "There's something really lovely about meeting your neighbors in this space and getting to have a laugh or say hello."
The Ark Lodge is truly one of a kind, a fact that long-time residents of the area will reiterate time and time again.
"It's a great alternative to some of the giant multiplexes that are around that are just kind of faceless. This one feels like it's our neighborhood's," Gonzales said.
Many Garfield students have grown up going to the Ark Lodge as well, including junior Emily Wills.
"It's always been there, and I have so many good memories attached to the building and people," Wills said. "It feels like you're watching a movie with all of your neighbors instead of just strangers."
But as Seattle gentrifies and develops, historical neighborhoods like Columbia City risk losing their sense of home and familiarity.
"Often what happens, and what's happening in Seattle, is that the land is becoming more valuable than the businesses that are on it," Gonzales said.
This is where we come in, both as members of the greater Seattle community and a new generation of movie-goers.
"Come by, watch films, and buy gift cards for the family. If you're not too sure about a certain film, drop by on $6 Wednesdays and watch something a little different," Martinez said. "We show films from around the world and small independent films you might not see anywhere else."
So head down to Ark Lodge Cinemas next early release Wednesday. Go watch a movie in the prestige room, which is filled with cozy chairs and velvet couches instead of your average movie theater seats. Either way, buy a bag of delicious buttery popcorn, and settle in.
For more info go to arklodgecinemas.com
Leave a Comment
About the Contributor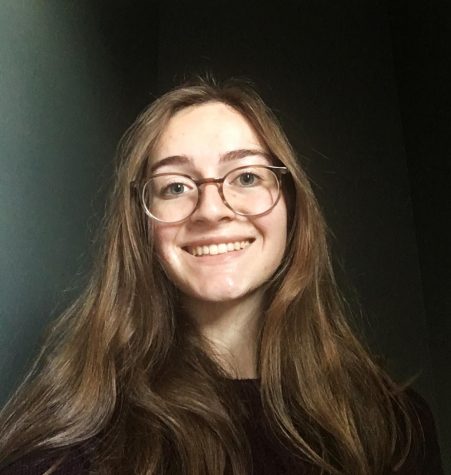 Molly Chapin, Visual Editor
Molly Chapin is a senior at Garfield High School, and this will be her third year working on The Messenger. She is now the Visual and Website Editor, and...