Noises Off
Garfield Theatre Department's 2019 Fall Show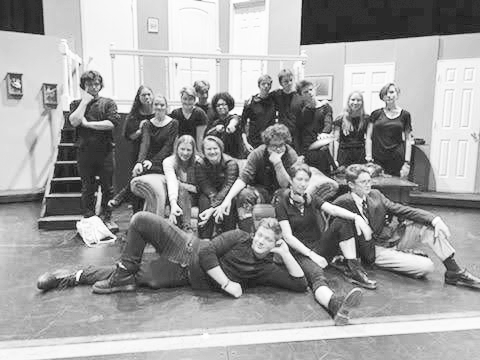 Every fall, the Garfield theater department puts on a play for the community, and this year's show, Noises Off, has been entertaining audiences with its compelling plot and hilarious gags.
This year is excitingly different, with this being the first show with Isiah Anderson as the new theater director. The Garfield theater program is thrilled for the positive changes Anderson has made to the program.
"The show is ridiculously fun, and I'm also really excited about Mr. Anderson who is making changes in a really positive way and shifting the dynamic in Garfield theatre in a super positive direction," senior Eli Sadow-Hasenberg said.
Originally performed in 1982, Noises Off is a comedy written by Michael Frayn about a group of actors rehearsing for a show called Nothing's On. It shows the backstage experiences of the actors in a humorous way.
"It's a comedy, the show is a show within a show." senior Marisa Viola said. "It's a funny way to look at what real theater is like."
"There are four seperate scenes with people entirely in their underwear [while] the entire set rotates around. It gets over the top and crazy," Sadow-Hasenberg added.
Each character ultimately has two personalities which makes the plot much more fascinating. The character Dotty Otley, played by senior Sophia Mitchell, is a good example of the show's perplexing aspect. Dotty plays the clumsy housekeeper, Ms. Clackett, in the play-within-the-play. Mitchell described Ms. Clackett as a "middle-aged diva". On the other hand, Dotty is a lot more dramatic and uncivil- making this play a whole lot more interesting.
Noises Off had their first performance November 14th, and it received a lot of positive feedback from the community. "It was just a delight to work with such a small cast and work with Mr. Anderson one-on-one a little bit more," Sadow-Hasenberg said.
Leave a Comment
About the Contributor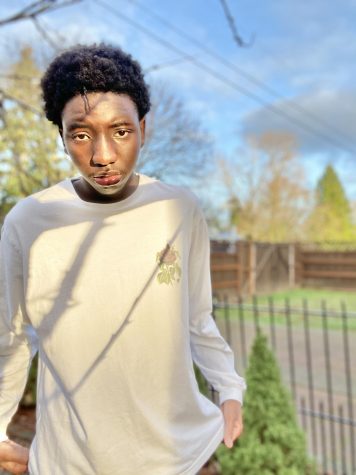 Khassim Diakhate, Sports/Social Media Editor
Khassim Diakhate is a senior at Garfield High School, and second year working on The Messenger. This year he is the sports and social media editor, looking...