Reading Between the Sidelines
Garfield's librarian soccer coaches.
At first glance it may seem like an unlikely coincidence that two of the men's soccer team coaches here at Garfield are also librarians. If you ask new coaches Tyson Manzin and Gabe Rapier, however,  it turns out that coaching and librarianship may have more things in common than first meets the eye.
Manzin, Garfield's own librarian, is also the head coach of the JV men's soccer team, and Rapier, retired after 15 years as Douglass Truth's head librarian clerk, is now the head JVC soccer coach.
"In a short time I've witnessed Coach Manzin's commitment to specific aspects of his team's play," Rapier said, "no surprise when I later discovered he was also a librarian, as they both embody a focus on organization and meticulousness."
This focus on the details is how Rapier finds common ground between these two very different aspects of his life. Being able to use this skill to make connections with people was and is what makes him excel in both jobs.
"I balance the two aspects of each job by centering my attentions on the individual," Rapier said.
Manzin shares a similar sentiment — that these two jobs go beyond their surface level features and to a deeper degree depend on a commitment to people, whether they are library patrons or soccer players.
"You really have to work in a way that's holistic, you're not just worrying about people's physical states, you're also working on emotional and mental states," Manzin said.
The shared philosophy of a commitment to individuals has deep roots for both Manzin and Rapier, who similarly started playing soccer young and have always associated it with a sense of community.
"Soccer was the first team sport my childhood friends played," Rapier said. "Soccer set in motion my life long love for team sports."
For Manzin, not only his love for the sport but also for coaching grows from childhood memories with his father.
"My dad was never one of the most community oriented types of people, but where he really gave to the community was through his coaching," Manzin said.
Getting the opportunity to work with student athletes in both academic and athletic areas gives these coaches a unique opportunity to see a more three dimensional version of their students and players. Although he is retired from his work as a librarian, Rapier still uses this perspective to help him within his coaching.
"The term 'student' precedes 'athlete' and should never be confused. My current team all have 3.0 GPA's or higher and it prides me greatly to know that I have high functioning players both on the field of play and in the classroom," Rapier said.
In his own approach, Manzin echoes this value.
"I like that it's student and then athlete… there's so many more arenas if you focus on the student part and make that the main thing, and then the athletics and other community oriented activities just really make a holistic person," Manzin said.
Leave a Comment
About the Contributor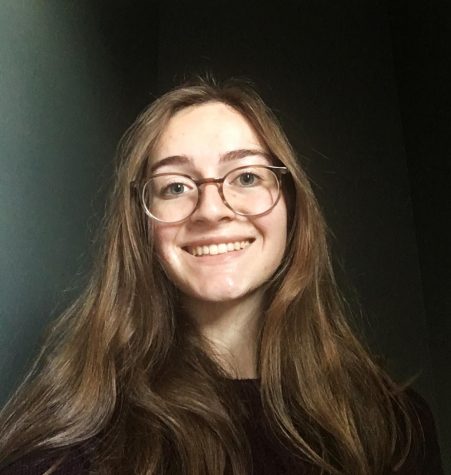 Molly Chapin, Visual Editor
Molly Chapin is a senior at Garfield High School, and this will be her third year working on The Messenger. She is now the Visual and Website Editor, and...