Doughnut Worry, Be Happy
There's a new doughnut shop opening near Garfield.
Maple bars, raspberry doughnut holes, apple fritters, and mochi doughnuts. If any of these sound delicious, lucky for Garfield students and staff, there is a new doughnut shop opening up just several blocks away from Garfield.
Raised Doughnuts is an innovative yet simplistic shop which has been widely praised in many food circles. Founded in early 2017, Raised Doughnuts has had numerous pop-ups all over the city. But after a busy year of pop-ups at some of the city's trendiest spots, it was time to settle down.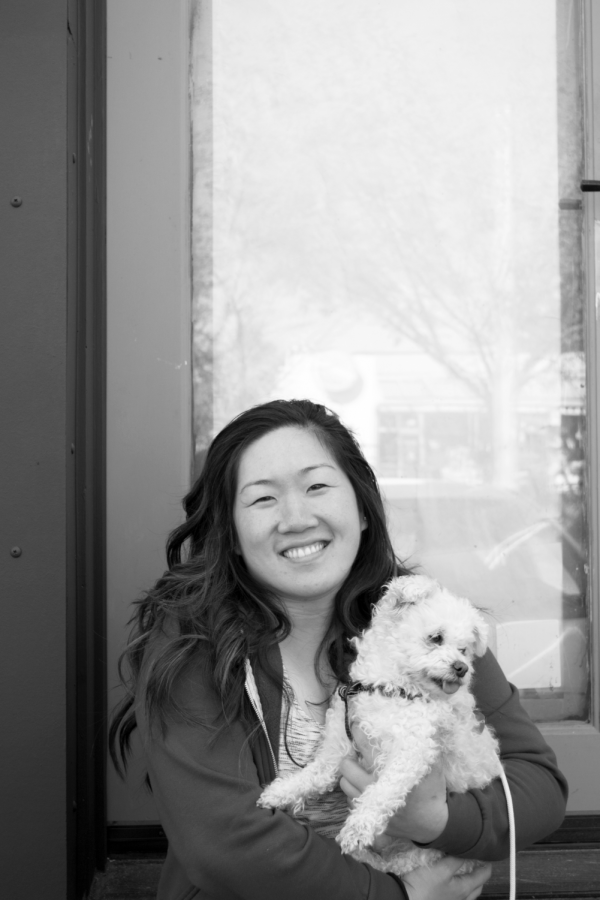 "Our goal was to open our own shop," Mi Kim, founder and owner of Raised Doughnuts, said. "I'm shocked by the amount of support we've gotten."
Raised Doughnuts now has a permanent home on 23rd and Spring, in a residential-turned commercial unit. Having just secured the lease in March, Kim has been hard at work fixing up the shop to her own style. However, the project has been a breeze, thanks to her business partner I-Miun Liu. Liu is the owner of popular hang-out spots Oasis Tea Zone and Eastern Café.
"I-Miun has always wanted to be a part of a doughnut shop," Kim said. "He has done so much in helping me make this business successful."
After conceiving the idea for a doughnut shop, Kim went right to work on her recipe.
"We waited a year, and during that time, I worked on perfecting my doughnut recipe," Kim said. "It took around 6 months."
It was worth the wait though. Her well-crafted doughnuts are light and fluffy, dashing and elegant, at a decent price.
Kim is constantly coming up with new flavors. Her Asian-inspired flavors, such as lychee and black sesame, have been highly popular with the business' fans.
"I love to incorporate Asian flavors and blends into my doughnuts," Kim said.
But, if that's not your style, there is always a rotation of some of the classics- plain glazed, maple bars, apple fritters and chocolate bars
"I love doing fun elaborate flavors, but I love the classics as well. Sometimes overcomplicating things take the flavor out of it." Kim said.
How did Raised Doughnuts come to be? Baking had always been a central part of Kim's life. Working in her parents' restaurant as a child inspired her to go on to culinary school. After working as a pastry chef at Macrina Bakery for ten years, Kim decided to take her life in a different direction.
"For a long time, I was hesitant about opening a business," Kim recalled. "But after a while, I just knew I had to do it."
Opening Raised Doughnuts was something Kim would have never envisioned when she was younger. She knew the risks of opening her own business, but what pushed her to take this chance was her fondness for the craft and wanting to share it with the world.
"Doughnuts was a food I grew up eating with my parents," Kim said. "I had really good experiences and I want to create those same experiences for others."
Raised Doughnuts is slated to open at the end of May.
Follow @raiseddoughnuts on Instagram for more updates!