From Student to Teacher
How former athletes inspire the future
Many world class athletes have walked through the halls of Garfield High school. Some of these athletes have gone on to become a professional, compete in the olympics, play in all star games and more. Helping them get to these accolades are coaches who also thrived in the sport in the past
Known as Coach Kwad, Kwajalein Griffin is the head coach of the Track & Field team at Garfield High School. Kwad, has coached some pretty impressive athletes and teams, with her most recent success coming with a girls championship at last years 3a Washington state finals. But back in her day, she played a different role in winning championships.
"In the 100 I ran an 11.7 and in the 200 I ran a 24.7," coach Kwad said. "Also in 1983 we broke both relay records, one was broke last year by Union, and the other was broke two years prior, so it was pretty cool to have our records for so long."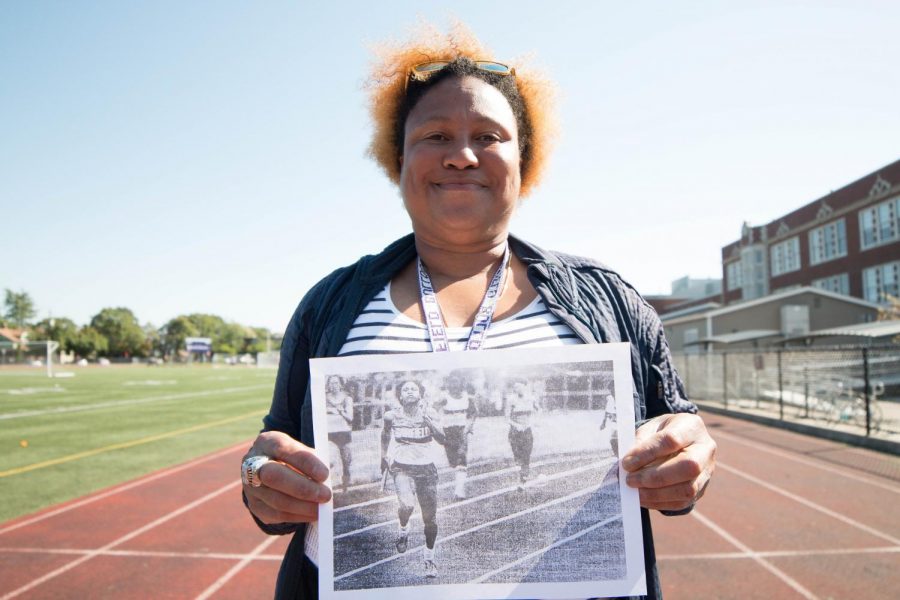 After a very successful high school career that included a couple championships of her own, Coach Kwad took her talents to a Division 1 program.
"After Garfield I went to the University of Oregon," coach Kwad said."I left early due to getting pregnant with my daughter. But prior to leaving we won a division championship so that's something I carry with me today."
"Having a kid is something that propelled Kwad to get to where she is today.
"At first I didn't want to ever coach," Kwad said. "But when I was watching my oldest daughter recieve subpar coaching, and thinking about what I had accomplished in my career, I knew my daughter couldn't be running on a relay looking like this, so I told the coaches I'd help and it took off from there."
Starting at Rainier Beach Track Club, Kwad also enjoyed a decade long stint at Eastside Catholic High School before returning home in 2010 to mentor some of the extraordinary athletes that have came through Garfield's Track & Field program.
"I really just try to talk to them and tell them what I think their potential is," Kwad said. "I just want to make sure kids get to college."
Another coach who has played a similar role as Kwad is Garfield Head Football Coach Joey Thomas.
"I went to high school at Kennedy Catholic High school where I was an all state player and I was a red chip [2nd Tier player] coming out of high school," Thomas said. "I felt like I definitely should've been higher but that was a chip I always carried on my shoulder.
Thomas carried that chip on his shoulder through college where he attended the University of Washington before transferring over to Montana State University.
"I balled in college and got projected as a late first round draft pick," Thomas said. "I fell to the third round and I was pissed. But that chip on my shoulder got even bigger."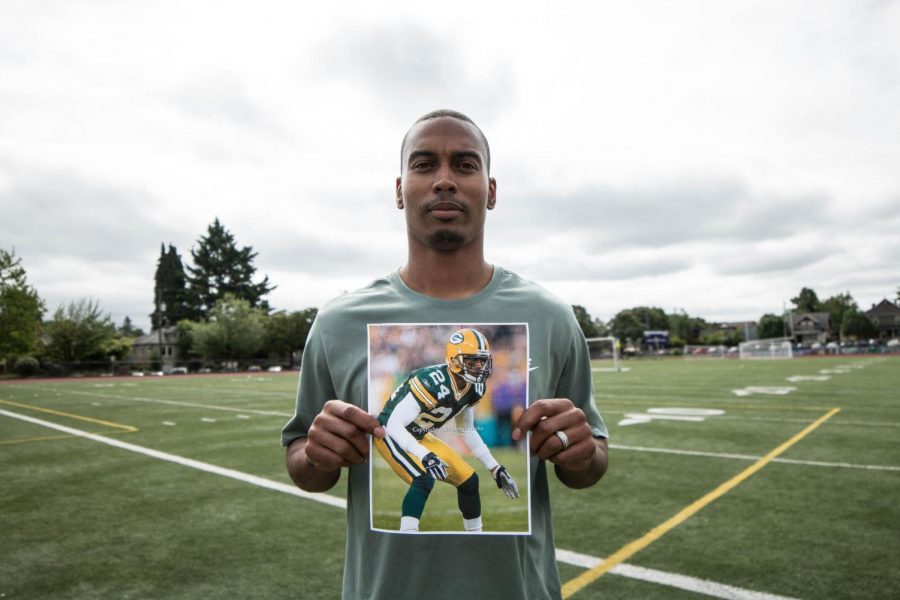 That enlarged chip drove Thomas to prove every doubter wrong.
"I went to team camp and beat out the top guy out, go into my 2nd year a starter, and then I got hurt," Thomas said. "I got the job back then got hurt again. I kept getting hurt and eventually I left the Packers."
Although Thomas didn't have the end to football that he wanted, the 3 time All-American uses his past experiences to teach student athletes today, starting at Ballard High School.
"When the Garfield job came open I jumped on it. I loved being at Ballard, but I wanted to help the kids that look like me."
Now, Thomas is doing things that haven't been done for the kids of the Garfield football program in a long time.
"I just want to use my experiences to teach these kids," Thomas said. "I want to make sure they carry that chip around their shoulder, that they stay hungry, and that they always want more. But most importantly I want to send kids to college, preferably at no cost."
Since Thomas arrived at Garfield around two years ago, everything he said he wants to do has been done. But there's one thing that has eluded him these past two seasons.
"2018 has been the year of the Bulldog," Thomas said. "The 2018 football season ends in December, and I say that the Garfield boys football program will be holding that trophy at the end of it." But Thomas knows that it can't done alone.
"We need all the love and support that we can get," Thomas said. "If we can get all the students, teachers, and alumni, to get behind us, I'd say we have a pretty good shot."
Win, lose, or draw, both coaches are developing student athletes not only as players, but as people. Adding a cherry on top, multiple players from both programs have gone on to receive a free college education. These former stars aren't too shabby at this coaching thing.