Student Art @ the SAM
Garfield artists take on the SAM.
Student artists spend hours creating masterpieces intended to share the way they experience the world through their own unique perspective. For students in Seattle Public Schools, and especially students of Garfield, there is one special occasion for them to display their well-crafted pieces at one of the finest art institutions in the region.
The Naramore Art Show is an annual exhibit at the Seattle Art Museum, which features the works of Seattle middle and high school students. The exhibit is named after Floyd Naramore, a prolific Seattle architect who designed some of Seattle's high schools, including Garfield.
Every spring, student artists submit their art, hoping to get the opportunity to be featured at the museum. These students are usually enrolled in an art class at their school, such as Garfield junior Mabel Baumgardner.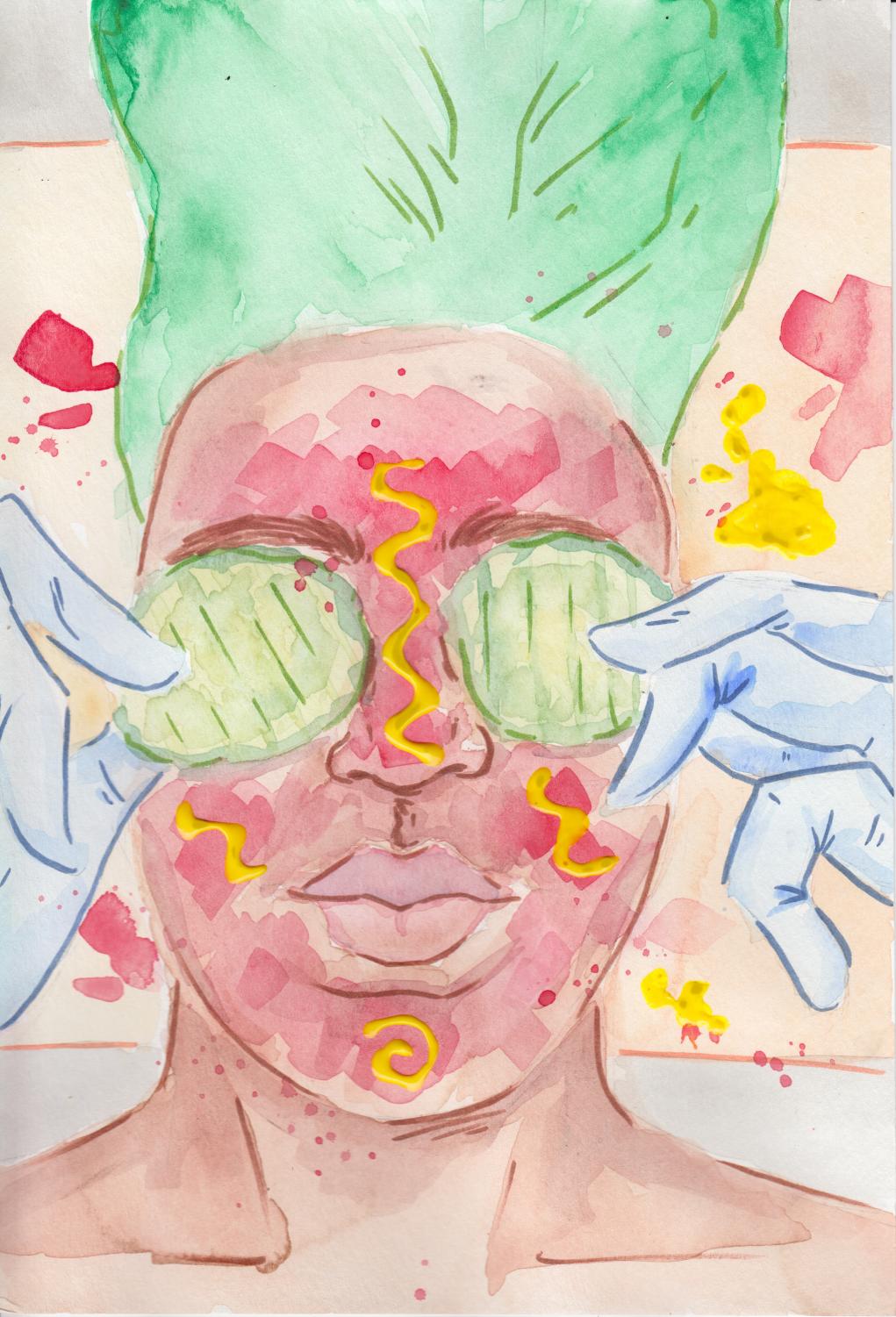 Baumgardner is currently taking AP Studio Art, a course taught by Bonnie Hungate-Hawk. Students in the class are required in the course to create various pieces of art through different mediums, and must choose a specific concentration to base additional pieces around.
Students end up with an impressive portfolio that demonstrate their artistic strengths and abilities, but they may not know of many options to showcase their work. Luckily, the art teachers at Garfield are more than committed to providing these once in a lifetime opportunities to their students.
"[Ms. Hungate] will get contacted by other people looking for art to display," said Baumgardner. "Then she'll pass the message on to her students who are looking to submit their pieces."
Baumgardner and their classmates were encouraged by Ms. Hungate-Hawk to apply to get featured in the Naramore exhibit. Submitted pieces were looked at using a specific set of criteria for technical ability and composition. At the end of the selection process, fourteen students were chosen to have their art up at the SAM exhibit.
"I think this exhibit is such a cool opportunity for students to get their art featured," said Baumgardner. "It's empowering for students to get their work out there."
Not many students can say that their art has been in an art exhibit, much less at the Seattle Art Museum.
Looking through the exhibit, you can see for yourself the creativity of students. The art that they've created is their expression of thought, feeling, and emotion.
"I think that art for me is a way for me to express myself." said Baumgardner. "It gives me a way to speak out about issues that I think are important and make other people think about those issues in a nonverbal way."
If you would like to see Baumgardner's piece, or any of the other Garfield submitted pieces, visit the Naramore Art Exhibit at the Seattle Art Museum. The exhibit runs through May 27.