Meet the Musical
Garfield musical fans: urine for a treat.
If you thought it was a joke when you heard this year's musical was called Urinetown, that's exactly what you should have thought.
Set in the not too distant future after a twenty year drought has caused a water crisis that could only be stabilized by regulating urination, Urinetown truly is, at least on the surface, a show about pee. In an effort to conserve water, the government has implemented a ban on all private toilets and as such, all citizens are now forced to pay to pee at public toilets run by the villainous Urine Good Company. Anyone caught disobeying this law is shipped straight to the enigmatic and feared Urinetown.
Tired of this oppressive rule, the city's lower class community launch a revolt led by Bobby Strong (Tony McCahill) to take back their rights to free urination.
"The show is so irreverent and so over the top, that we've had a lot of laughing at ourselves," said director Stewart Hawk. "The show is done in a very serious manner, but all of the stuff is so zany."
Through this humor, the show serves mainly as a satire from which just about nothing is safe from parody. From capitalism to communism, from musical theater as a whole to the play Urinetown itself, everything is put under the microscope.
"It makes fun of big business and environmentalists and it is a parody of a lot of different things," Hawk said. "It also pokes fun and parodies other musicals. Within the musical itself there are parodies of Les Mis, West Side Story, and Fiddler on the Roof. It's making fun in a clever way of how other musicals have done things."
Of course the lens through which all of this is seen is one of pee puns and classic bathroom humor.
As the musical moves forward in production, it will have to do so without its director and a mainstay of Garfield theater Stewart Hawk.
"It's going to be difficult for me to walk away at this time," Hawk said, "but I really feel confident that the show is in good hands, not only with Ms. Gress, who is going to be my long term sub, but I also have a fantastic stage manager in Julia Haralson who I feel confident will be able to guide the show where it needs to be."
When Hawk makes his return to the theater for the show's closing night he will get to see a show full of fun, laughs, and pee.
"If you're not easily offended, come see this show," lead actor Nia Stewart said. "If you like teenage boy humor, come see this show."
The show opens May 23 at 7 PM, with other showings at 7 PM on May 24, 25, 30, and 31 as well as June 1 and 2. To pre-order tickets visit gstage.booktix.com.
MEET THE CAST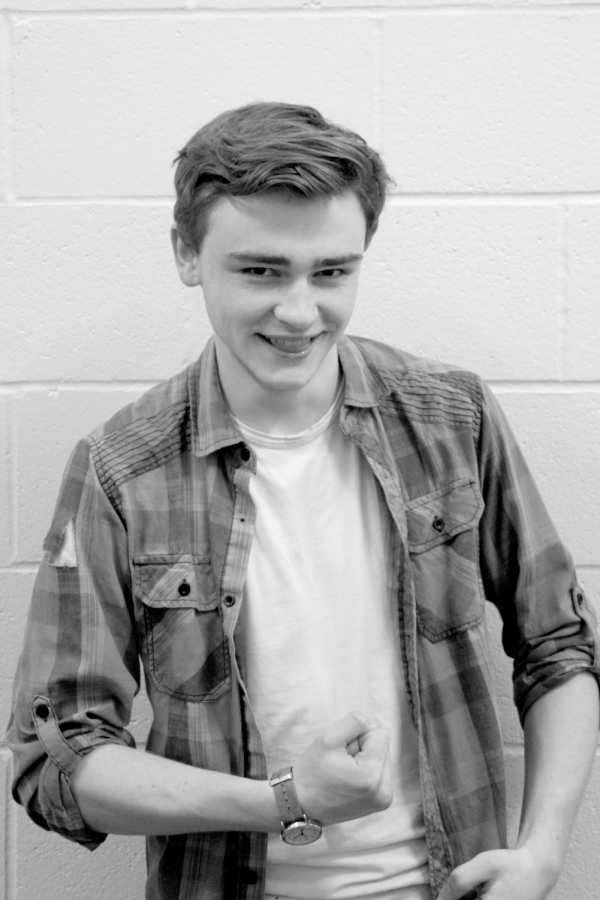 Tony McCahill- Bobby Strong
Sophomore Tony McCahill plays Bobby Strong, the hero of Urinetown and leader of the revolutionaries. McCahill has participated in theater since he started with the Seattle Children's Theater at age 9 and is in his second year with the musical at Garfield.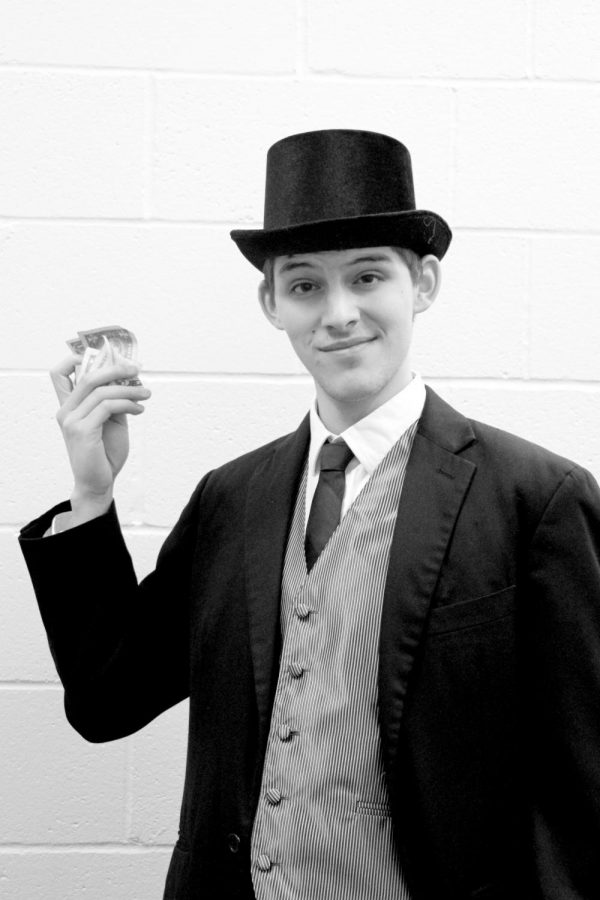 Manny Herrera- Caldwell B. Cladwell
Senior Manny Herrera plays Caldwell B. Cladwell, the nefarious and powerful owner of the Urine Good Company. Herrera considers himself an anomaly in the musical community, having started with theater just last year.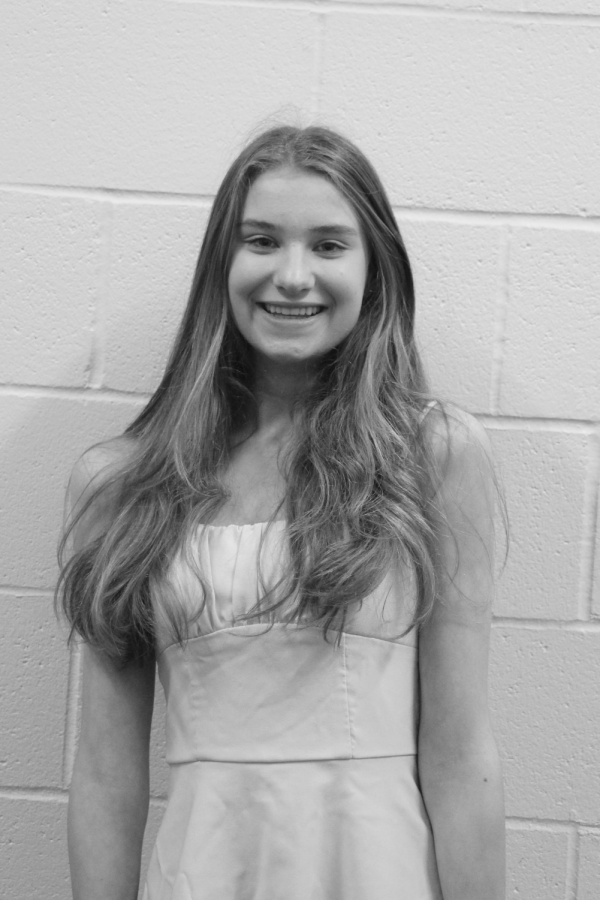 Emili Rice- Hope Cladwell
Senior Emili Rice plays Hope Cladwell, the main romantic lead and Caldwell B. Cladwell's naive and optimistic daughter who sees the best in everyone. This is Rice's first year with the musical, but she is no stranger to the stage with a strong opera background.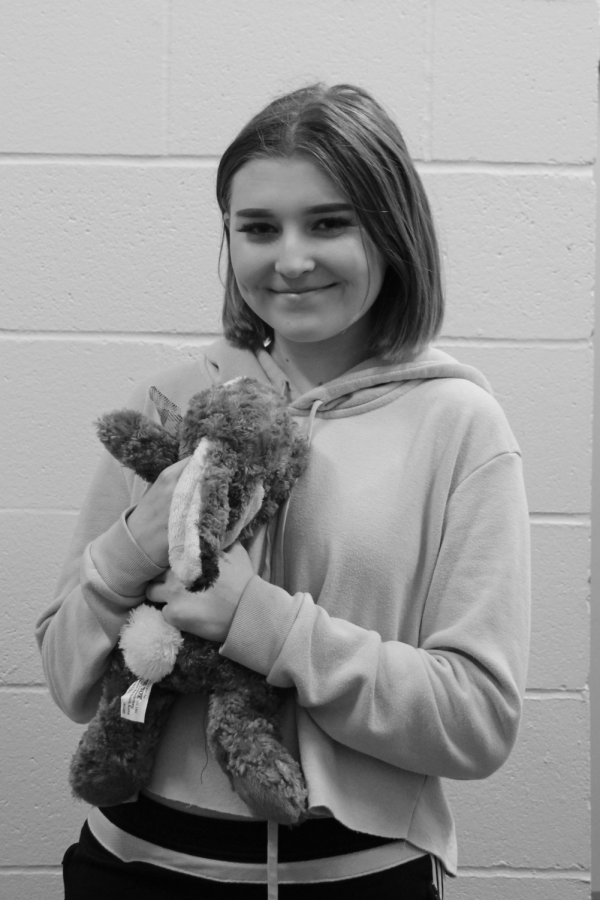 Chloe Ingram- Little Sally
Sophomore Chloe Ingram plays Little Sally, a part time narrator and part time poor city dweller with a tendency for breaking the fourth wall. Ingram has been acting since age five and loves the musical's family-like community.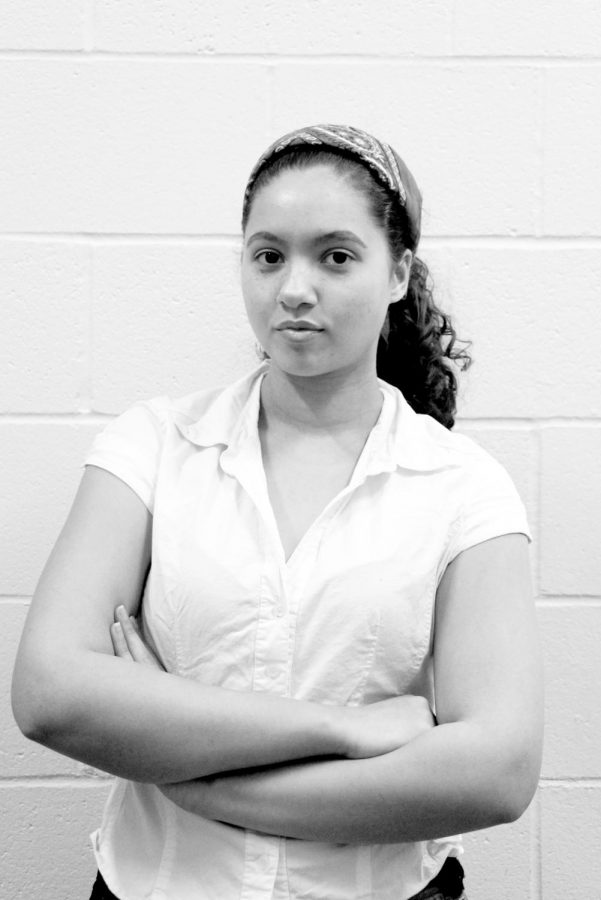 Nia Stewart- Penelope Pennywise
Senior Nia Stewart plays Penelope Pennywise, the operator of the filthiest urinal in town and a character Stewart calls "a hardass businesswoman." Stewart has been doing theater since she was six and is in her first year at Garfield, having moved to Seattle from southern Ohio just last year.
Photos by Freya Weidemann