Check Mate
GHS chess team wins Metros, ties for state title.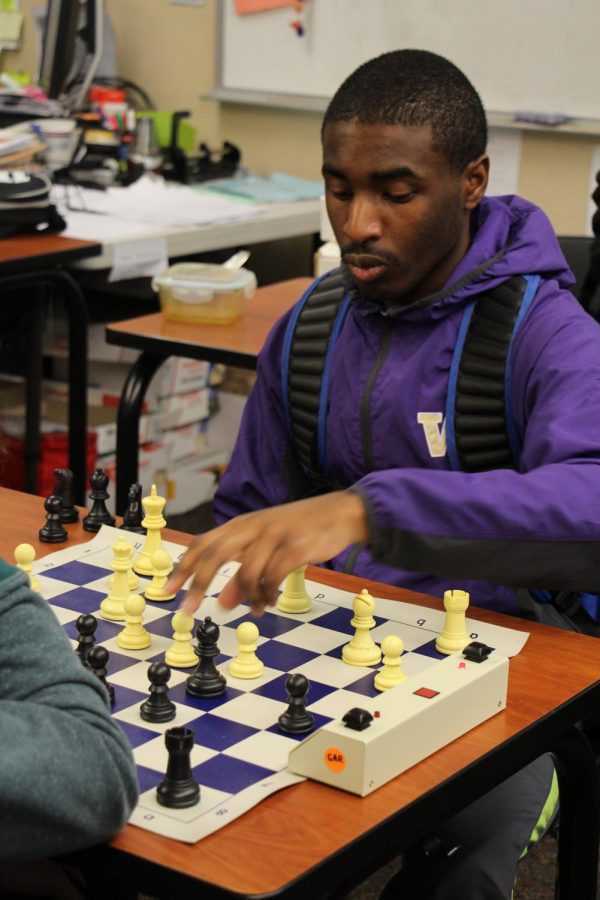 If you're wondering what a chess article is doing in the sports section, Garfield Junior Roland Feng, the reigning Supernationals champion of chess, would like a word with you.
"With chess, like any other sport, you have to train for it and you have to practice for it," Feng said. "When you're sitting there and you're playing chess, you can't really move or get up and you're thinking about a game, calculating every line, every position for an extended period of time. This is something that if you're not used to it, you get mentally exhausted very quickly."
This year, the chess team's rigorous training paid off and Garfield defeated Lakeside for the Metro League title before going on to finish in a five-way tie for the state championship.
Lakeside, a perennial powerhouse, has been the number two ranked team in the nation for the past two years and the school's name is literally covers the Metro League trophy.
"Lakeside happens to have a very large pool of talent for chess because it's a private school so they have a lot of smart kids there, smart kids with rich parents, which happens to be a quality of many good chess playing kids," Feng said. "We were basically outrated on every board, so going into it, it was very psychologically difficult knowing that there's a good chance I can't win the game and then everyone else on the team is projected to lose."
Lakeside had offered Garfield a draw to become co-league champions before the match even started, having taken finals that week, but Garfield declined. The Bulldogs lost the first board but won out from there to secure a 4-1 victory over the Lions.
"It was the best feeling ever," Feng said.
From there, Garfield went into the state tournament which ended in the most bizarre way it ever has — Garfield, Lakeside, Interlake, Newport, and Bellevue High School all tied for first.
Jeffrey Nomura, the team's coach and Garfield's resident hair model, has never seen anything like it.
"Even for two teams to tie is highly unusual and that's only happened twice in the whole history of the state tournament and now not two but five teams have the same score," Nomura said.
In the previous instances when teams have tied for first a playoff between the two teams is held to determine the winner. However with five teams tied, a playoff was impractical and the teams' coaches collectively decided to become co-state champions.
"We basically considered the fact that there are five teams and to have any playoff scenario would take a really long time," Nomura said. "By that time it was almost nine o'clock and everyone was really tired. Everyone had already played like 18 hours of chess. It was Friday afternoon, Friday evening, and all day Saturday. The idea is people can go home happy and they can just leave instead of fighting out for another two hours."
Next for the chess team is a trip to Columbus, Ohio to compete in the national high school chess tournament. They are the first Garfield team to do so since the 2008 squad finished twelfth in the national tournament ten years ago.