On to the Next
Bulldogs take their talents to Feather River.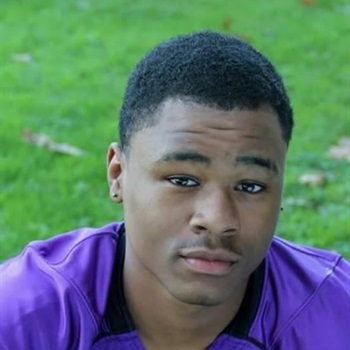 In the middle of Northern California sits Feather River College, in the little town of Quincy. With a population of barely over 5,000 people in the city and being over 600 miles from Seattle, this school seems like an unlikely option for a Garfield student to attend. But oddly enough, a group of students at Garfield have found a safe haven in Feather River College, specifically as football prospects. After a very successful season under the management of Coach Joey Thomas, many Bulldog footballers are looking to advance their talents to the collegiate level.
One of these ambitious athletes is Cerra Slade, a senior middle linebacker for the Bulldogs this previous year. For Slade, the decision of going to Feather River Community College was in large part due to a lack of options.
"My freshman and sophomore year I didn't take class seriously and it kind of put me in a hole, so Feather River, being a Junior College allows me to get back on track and potentially get me playing Division I football," said Slade.
Feather River College's tight connection with Garfield is found in the strong relationship between Coach Thomas and the Feather River coaching staff, often resulting in interest from the school in Garfield football players.
"The coach was given our game tape from Coach Thomas because they are friends and he noticed two or three players on our team that stood out, leading to him coming down here to see us play in person sometime in December," said Slade.
The idea of having a Junior College as an option has been very appealing for athletes everywhere, but Slade especially values the second chance.
"My problem was that I was not NCAA eligible because the NCAA requires a 2.4 grade point average and I didn't have one at the time, so even though I had offers from Montana State and Washington State University I ended up at Feather River, which I am very excited for," said Slade.
But Feather River can be incredibly appealing in other aspects, found in the low cost, great opportunities, and the remoteness of the campus.
"It's a quiet area, so there's no distractions there which would allow me to focus on my academics and also my football," said Slade.
However, the decision made by Slade to go to Feather River was not done individually and involved a lot of communication with Thomas.
"I had one big discussion with Coach Thomas and we were able to collaborate and make a decision that would be good for me," said Slade. "I know Coach Thomas has a lot of experience with Junior Colleges because of his connections with the Feather River coach and from his past at Ballard where he helped out some players there."
The decision of which college to attend obviously took a lot of collaboration, yet Slade is still excited to see the campus for the first time.
"I still haven't been to the Feather River campus, but I know that it is basically surrounded by trees with a nice athletic facility with a very personal feel to it," said Slade.
Similarly, Desmond Masaniai, a senior left guard for the Bulldog's football team is highly interested in attending Feather River as well.
"I heard about Feather River from my friend [Garfield senior] Marquis Williams and I thought it would be cool to play with people I was already familiar with," said Masaniai. "I have not committed yet but I am almost sure that Feather River is the place where I can further my education and talents."
A lot of the praise from Masaniai has been put on Coach Thomas, in fact that is a large reason why the senior is deeply considering Feather River.
"Coach Thomas really helped me mature in my first year playing football and the fact that he is friends with the Feather River coach makes me feel good because I'd expect they'd have similar coaching styles," said Masaniai.
The Feather River coaches, have been a great resource for football prospects like Masaniai and they've been able to draw in players with strong personal connections through a desire to get to know their potential players and how they are doing.
"[Coach Sparano, the assistant coach,] is a tremendous guy; he just seems very transparent and actually interested in taking time out of his day to check up on me which really makes me feel special and comfortable," said Masaniai.
But Masaniai does see how Feather River College could potentially be difficult to get through, especially away from home.
"I'm very big on family and being around them a lot, so moving states could be a tough step, although I'm sure it will benefit me and my independence," said Masaniai.
One thing that is sure is that the Garfield football team is driven and tightly connected and Masaniai has fully bought into this concept, in large part instilled by the Bulldog's coaching staff.
"Once I get to college my mindset is to grind from the start and make my family and football brothers proud, while also following our team's motto, T.O.P. [Totally Optimized Potential]," said Masaniai.
On top of Slade and Masaniai, senior Keith Edwards will be attending Feather River College, while their teammate Marquis Williams is still in the deciding process as well. The Bulldog football spirit seems as though it is still intact, even at the collegiate level. Feather River College and Junior Colleges like it are often undervalued and not taken advantage of. Through the encouragement of Coach Thomas and his coaching staff, Garfield student athletes have been able to play at the collegiate level, sometimes despite a lack of experience on the field, or even academic struggles. Feather River has become a valuable option for many Bulldog football players and for good reason.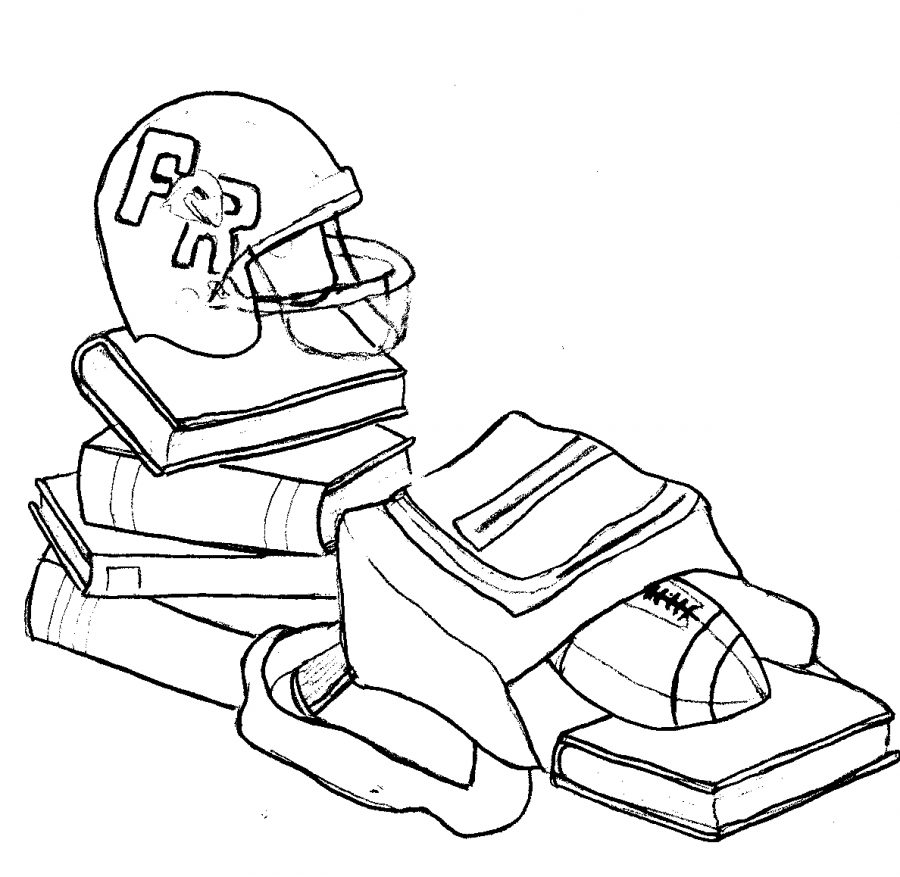 Art by Freya Wiedemann