From Activist to Politician
Nikkita Oliver runs for mayor.
At the beginning of March, member of the newly established People's Party, Nikkita Oliver announced that she would be running against Ed Murray for the position of Seattle mayor. According to Oliver's website, the People's Party is "a community-centered grassroots political party led by and accountable to the people most requiring access and equity in the City of Seattle."
Seattleites involved in social justice issues may be very familiar with the name Nikkita Oliver. Oliver, who holds a Masters of Education from University of Washington, has dedicated much of her time at local Seattle schools. Not only does Oliver teach part-time at Washington Middle School, but also at south Seattle's Franklin High School. In fact, last year she worked alongside Arts Corps for writers workshops here at Garfield. Activist, spoken word poet, attorney, and educator, much of Oliver's community work stems from her background experiences.
Some would certainly consider Ed Murray to be a progressive politician. After all, Seattle is known for being one of the more liberal and politically, socially aware cities. However, following the recent elections and long-felt disappointment in communities of color, Oliver recognizes that it can be hard to trust the current political institution of a traditional two-party split between Republicans and Democrats.
Oliver's website states, "The People's Party recognizes the troublesome nature of the current political structure and seeks to be a
meaningful alternative…Government,
including local government, is not working for the people. The obstacles impeding justice for all are greater than ever before–even in 'progressive' Seattle."
Oliver and her party acknowledge that politics have often failed to create profound change for underserved people.
As a result, the People's Party was recently established as an alternative, that is, a third party. Oliver's platform centers the needs of communities directly, including those of working class people, immigrants and refugees, womxn, those who will be or are affected by the new youth jail, police bunker, and the Dakota Access Pipeline.
On her social media, Oliver has discussed the many instances in which she has been negatively confronted for running against Murray. Questions such as, who she thinks she is for running, or if she think she would even be able to talk to white Seattle voters.
"In the next few months I am sure I will be asked more questions that no one should ever get used to and I will answer them honestly. Telling the truth and being honest is not to be applauded, but rather it is to be expected (especially when it comes to our public servants)."
Though Oliver was approached by multiple members of her community, she wasn't yet convinced to run – that was, until older members urged her to.
In her interview with South Seattle's Emerald, Oliver stated that after the U.S presidential elections, many community members gathered to discuss how to go about creating transformative change.
"We decided that if we wanted to make sustainable change it would have to be done at the local level and involve local politics in terms of a transformational election process."
If elected, Oliver would be the  first black woman to serve as mayor.  Oliver has stated that although winning would be a stepping stone for many to activiely seek change in their communities and in government, she believes  her party's message and beliefs have done enough.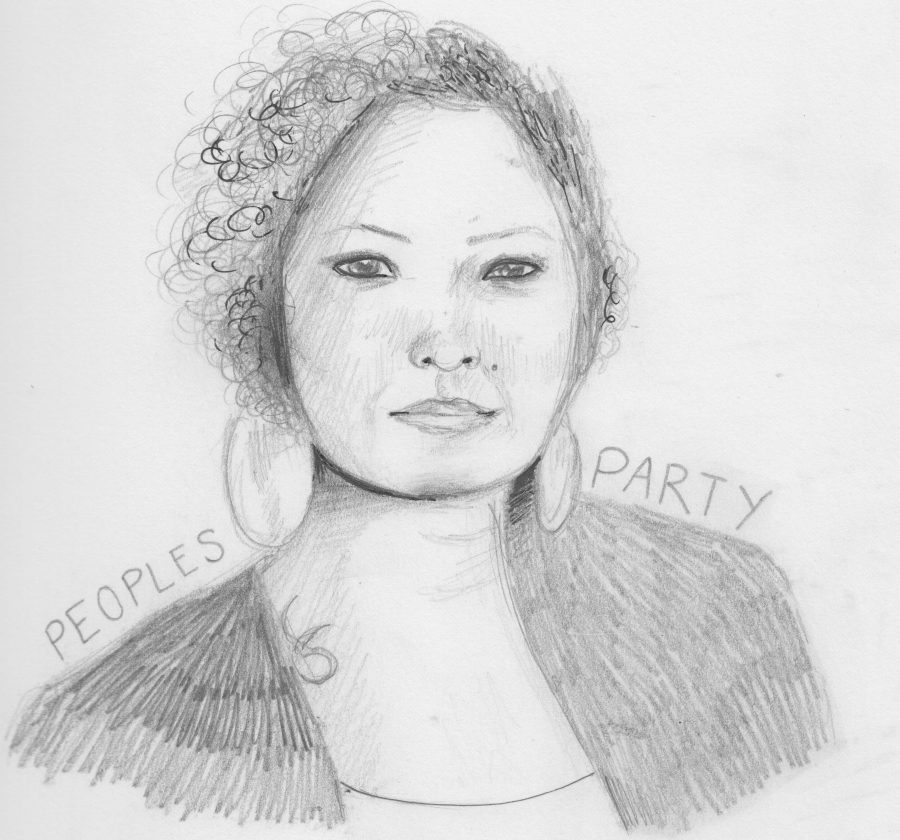 Art by Ariel Cook