Get To Know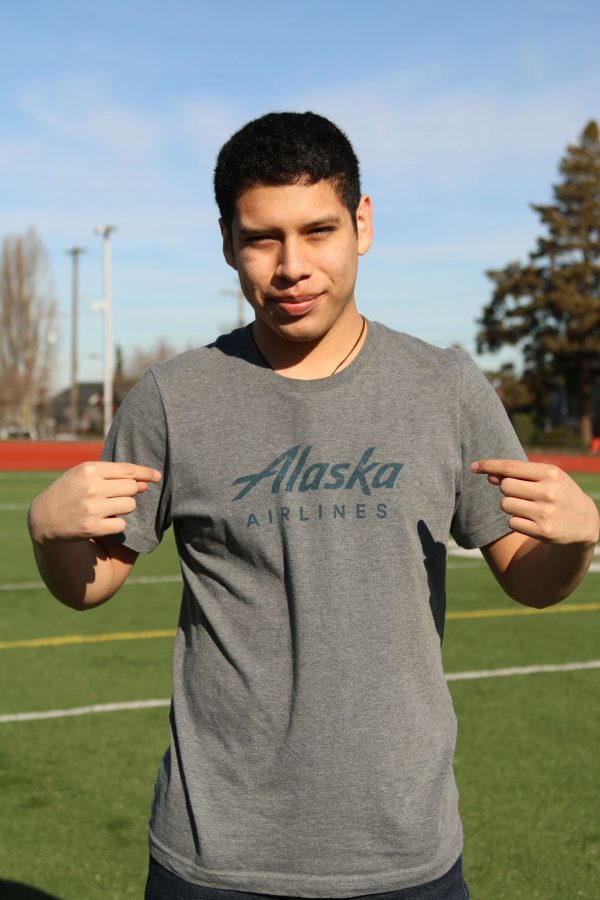 Andres Godinez moved to Seattle last year, and is known as the new kid from Chicago and his skills on the lacrosse field. Being the humble guy he is, most are unaware of his unique skills in aviation.
"I started flying planes in early July," Godinez said. "Right now it's really on and off because I hurt my arm, but before, I'd fly in a simulator at Seatac everyday after school."
Andres never planned to invest himself in the field of aviation, but when given the opportunity to fly, it became a regular hobby.
"My sister works at boeing and she found this aviation class sponsored by Alaska Airlines. It was only supposed to be a two day class but on the second day they asked if we wanted to actually learn to fly a plane–of course we all said yes."
This "two day class" ended up turning into an adventure of a lifetime.
"We ended up flying for two weeks and then on the last day of the second week, they told us to pack our bags and get ready to go to Europe," said Godinez.
"Our first stop was Dubai. From there we flew to Spain, Italy, Germany, France, and the UK. Each person was in charge of doing their own flight to each area. I was in charge of germany to france."
Getting on a plane is usually a tedious process, including lines, baggage, security, etc. However, Andres and his aviation class got to skip this altogether.
"It was really weird, you just walk into this building, open a binder with that holds a key to the plane, and you write down flight time. We fly out of boeing, and we never once went through security, just the Alaska Airline hangars," said Godinez.
Although Andres is now a piloting pro, it didn't come naturally to him at first.
"I'm terrified of heights, It's been something that been pushing me to be a lot safer. I make sure everything's working perfectly," said Godinez
Andres has been practicing hard in order to achieve his goals for next year and years to come.
"I've been practicing in a commercial plane which is cool and they also let us use their simulators. I get to fly 737's now," said Godinez. "Western michigan has a good aviation program and Alaska is writing me a letter of recommendation and are pushing for me to go there. I'd be able to get a career right after college–which would be ideal."
Fasten your seat belt, Andres, looks like you have an adventurous future ahead! -AF
Photo by Toby Tran
Leave a Comment